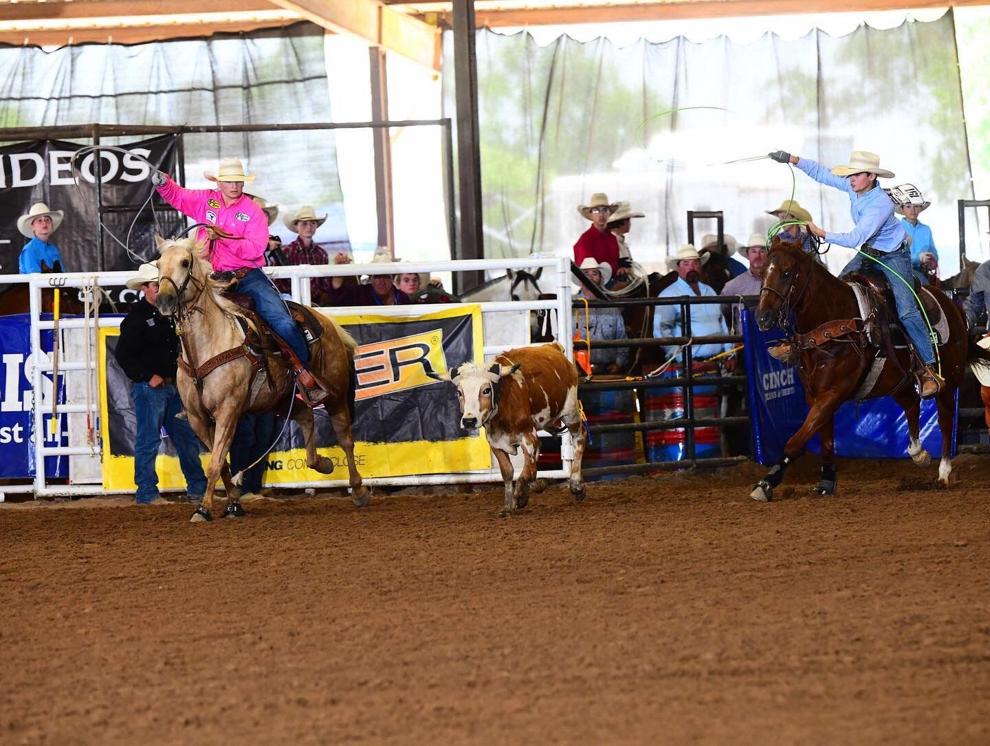 Following their success in the first and second rounds in the Texas Junior High Rodeo Association team roping competition, 13-year-old Cash Cockrum of Richmond and his partner, Jacob Stansbury of Santa Fe, Texas, won the state championship.
They represented the state of Texas at the National Junior High Finals Rodeo World Championship in Perry, Ga., in June where they finished fifth in one heat with a time of 19.16 seconds.
The state competition was held in May in Gonzales, Texas.
Jacob served as the "heeler" while Cash served as the "header."
Jacob's job was to lasso the calf by the heel while Cash lassoed them by the head. They did so in 6.690 seconds to rank first in the competition. The second-place finishers completed the task in over 8 seconds. For their efforts, Jacob and Cash won buckles and saddles and other goodies. The saddles are adorned with the words: "2022 Champion Team Roper Heeler (or Header).
The Texas Junior High Rodeo Association has 10 competing regions in the big state of Texas. Jacob and Cash competed in Region 7.
Cash's two to three years of practicing on other people's properties have paid off immensely, earning him prestigious rodeo titles and large sums of prize money.
"It's just blown me away — the fact that he has come as far as he [has] in a short amount of time," Cash's mother, Amanda Cockrum, explained. "So far this year, Cash has won four saddles and probably over $20,000."
Mrs. Cockrum said Cash finds ways to practice for his events up to 20 hours a week despite not having an adequate practice space at home.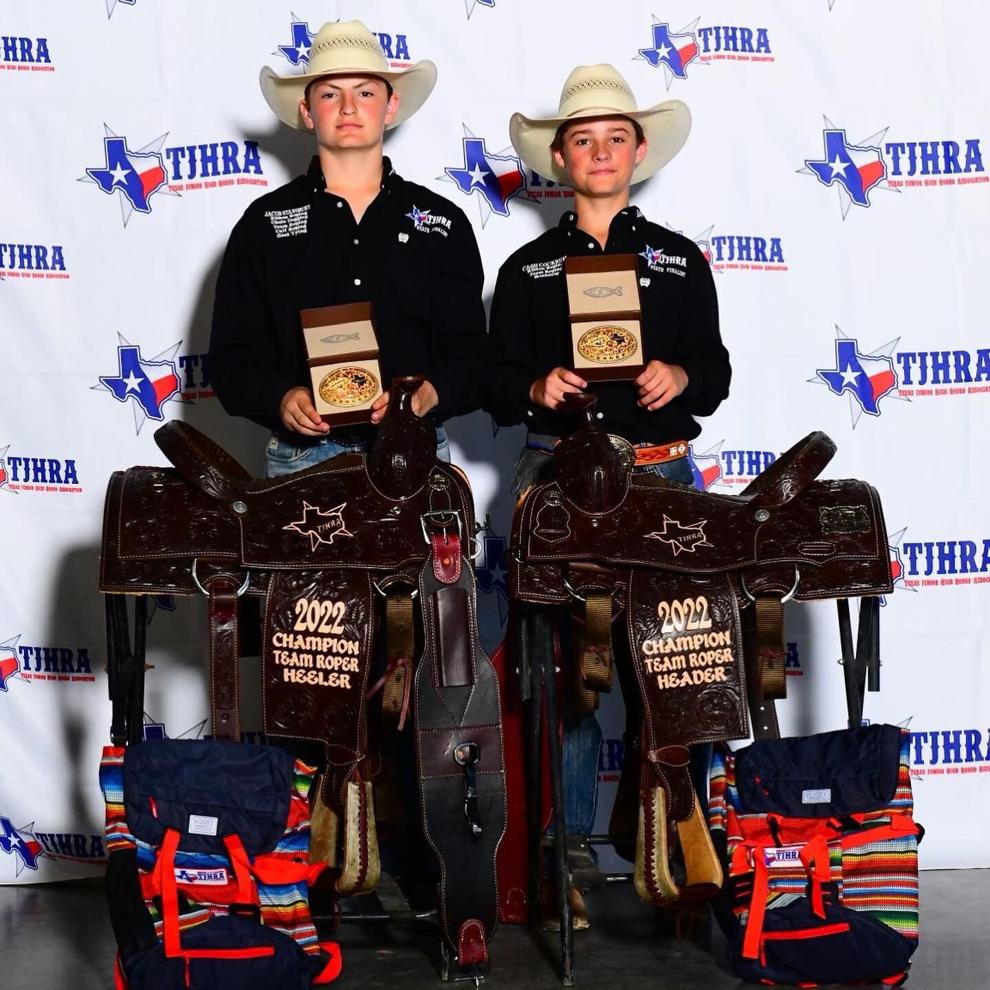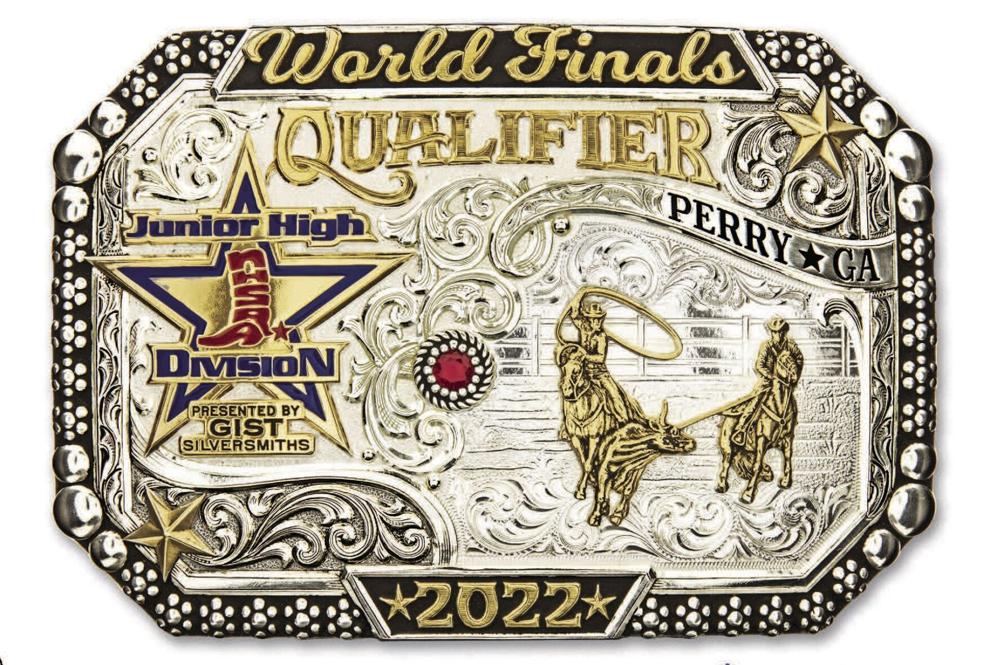 "We have a couple of acres, but it's not like a lot of these kids' (have)," Mrs. Cockrum noted. "Kids he's competing against have big ranches where they have horses and land and places to practice every single day on their own, but ... Cash — he wanted it — so we had to find places to get him to. There are places around Fort Bend that can train you and teach you to do exactly what Cash is doing."
On top of the challenge of relying on other people's properties to practice, the Cockrums were unsure if Cash's main competition horse, Lilo, would be able to compete in the state competition due to an injury. "Lilo, his main horse, got injured in an accident back in March so we weren't sure if we were going to be able to ride," Cockrum said. "[But] he recovered and he came through for Cash and he was well enough for Cash to ride him at state."
At the TJHRA State Competition, Cockrum didn't realize his team roping time had outperformed his opponents and was taken by surprise when he and his teammate were named state champions. "The short round, I kind of messed up my swing," Cash explained. "I didn't finish through when I threw so I thought I was going to miss [the calf]."
Thankfully, Cash's second-guessing didn't reflect the outcome of their performance. Cash and Jacob were named the 2022 TJHRA Team Roping State Champions.
The TJHRA rodeo season begins in August and ends in May at the state finals where contestants compete for numerous awards and scholarships, as well as the honor of representing the state at the national finals each June.
Featuring roughly 1,200 contestants from 43 U.S. States, 5 Canadian Provinces, Australia, Mexico and New Zealand, the NJHFR is the world's largest junior high rodeo.