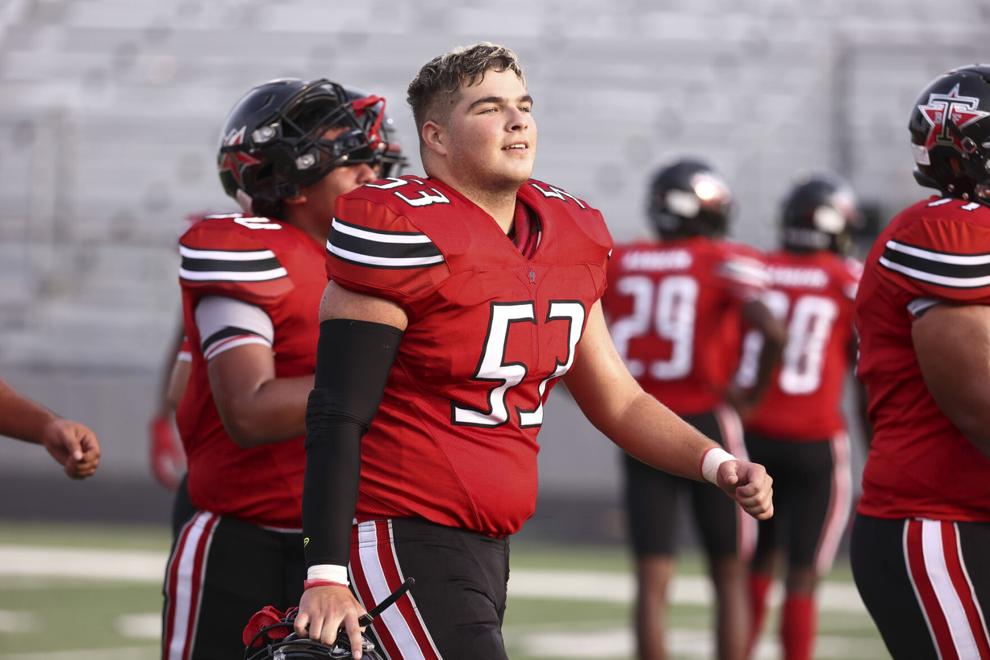 Terry Rangers (1-2, 0-1) vs. Manvel Mavericks (2-1, 1-0)
District 10-5A-DI - Thursday, Sept. 16 - 7 p.m. - Guy K. Traylor Memorial, Stadium
There are positives and negatives of playing in one of the toughest 5A districts in Texas.
A positive is Terry gets prepared for a potential playoff berth, but on the flip side, the Rangers face teams like Hightower and Manvel in back-to-back weeks.
The Rangers will host Manvel on Thursday at Traylor Stadium, kick-off at 7 p.m. Terry won't get much tape on Manvel with the Mavericks' Week 3 game against Houston Wisdom was canceled.
Manvel split games against Dickinson (42-45) and Crosby (35-21). Junior Kaeden Smith takes over the job at quarterback, completing 57% of his passes for 229 yards and a touchdown.
Senior De'Monte Seymore leads the team in rushing with 377 yards and six touchdowns.
Sophomore Tyler Cooks, senior Justin Medlock, senior Malachi McLean, senior JP Deeter and junior Jalen Oneal led the team on defense with double-digit tackles through two games.
Terry struggled on offense last week against Hightower with quarterback Jason Cruz out due to an injury. Sophomore Marcus Townsend stepped in, and he showed off his ability to use his legs to keep the offense on schedule. Townsend was 1-of-5 for three yards passing, but he was 12 attempts for 51 yards — averaging 4.25 yards.
The Rangers' defense had a strong start to the season allowing under 100 yards rushing to Clements and Lamar Consolidated, but Terry struggled against Hightower, allowing 209 yards.
---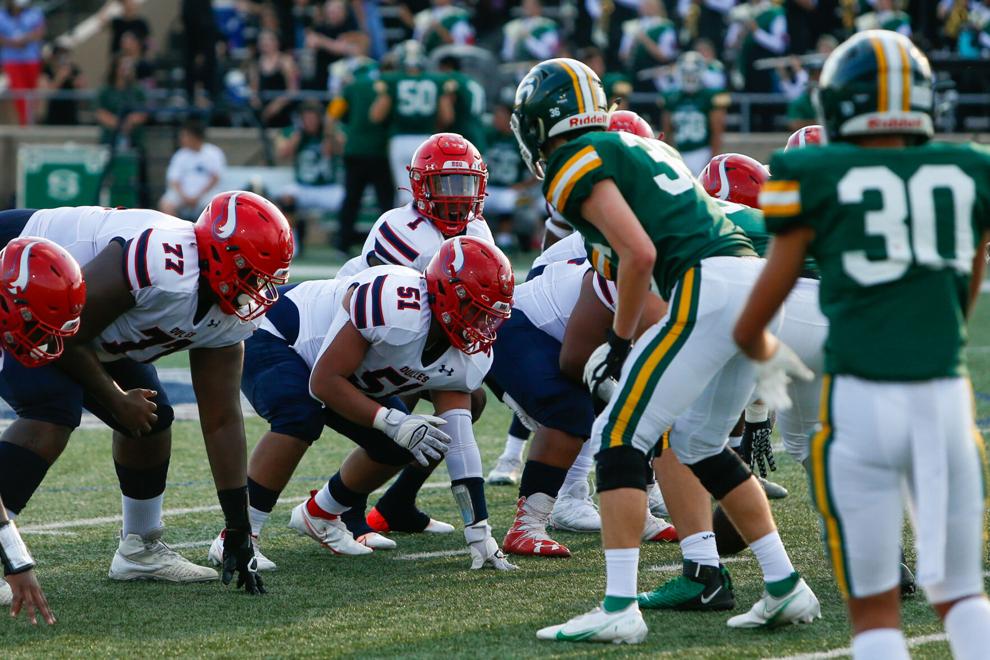 Dulles Vikings (2-1) vs. Clements Rangers (3-0)
District 20-6A - Thursday, Sept. 16 - 6 p.m. - Ken Hall Stadium - Sugar Land, TX
Thursday's game at Ken Hall Stadium will not only be the opener for District 20-6A play, but it also features the two hottest teams in Fort Bend ISD.
Clements and Dulles are off to their best starts in many years. The Rangers are 3-0 with wins over Terry (21-6), Westbury (52-12) and Pasadena (59-0).
Throughout those victories, quarterback Micah Darnell has led the way. The senior is 22-of-37 for 458 yards passing for five touchdowns and zero interceptions.
Senior Patrick Smith has been impactful on both sides of the ball, catching eight passes for 260 yards and four touchdowns while intercepting a pass on defense.
Clements has the No. 2 offense in 20-6A, averaging 384.67 yards per game. Dulles is seventh in the same metric, averaging 237.3 yards per game. But yardage isn't how the Vikings gauge their success; time of possession and field position would do a better job of that.
Dulles has attempted only eight passes and averaged over 40 rushing attempts per game.
Junior Jalen Brown has the rushing lead with 24 attempts for 187 yards and three touchdowns.
Seniors Alfred Antwi and Devin Graham are close behind, with over 100 yards rushing each.
The Rangers and Vikings last played in 2019; due to zone play in 2020, Dulles won 20-14.
---
Friday, Sept. 17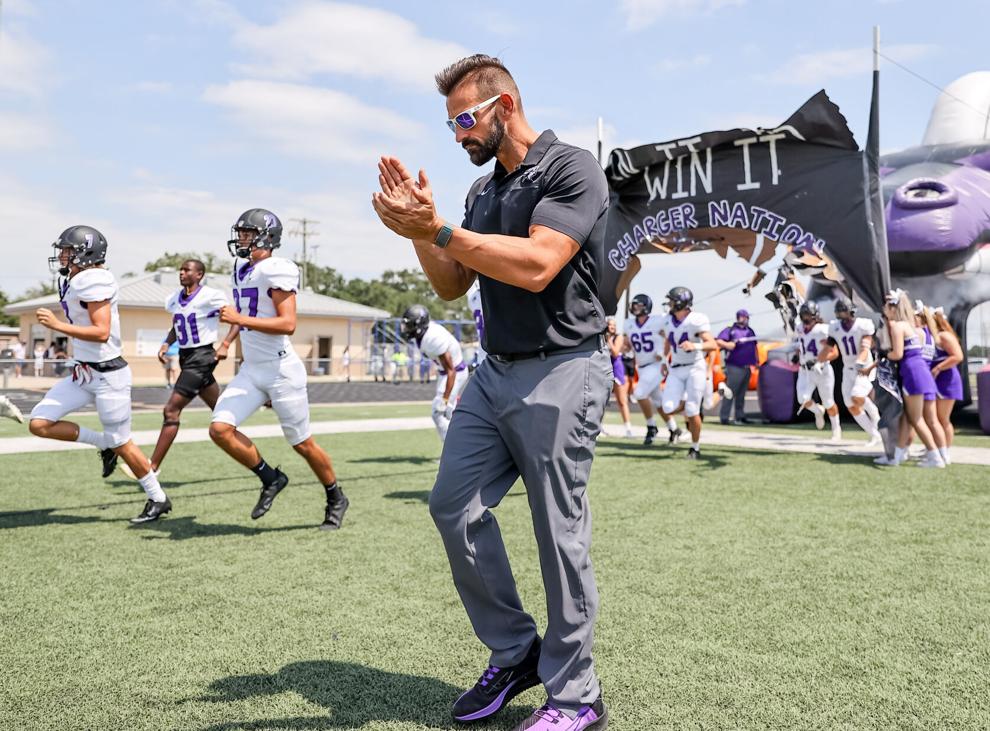 Fulshear Chargers (2-1) vs. Fort Bend Christian Eagles (2-1)
Non-district - Friday, Sept. 17 - 7 p.m. - Guy K. Traylor Memorial Stadium - Rosenberg, TX
Change of plans for Fulshear's Homecoming: Clear Brook is out, and Fort Bend Christian Academy is in for Friday's game. Fulshear's opponent changed on Wednesday morning, a source told The Herald. Fort Bend Christian Academy's game with Van Vleck had already been canceled due to Hurricane Nicholas passing through the Texas coastline. But a game against Vidor was scrapped in favor of a game against a closer team in Fulshear.
FBCA is coming off a tough loss to Houston St. John's, but the Eagles have put together impressive wins over Boling (57-19) and St. John XIII (62-10).
Junior quarterback Brady Ever has over 1,000 yards passing and 15 touchdowns in his first three games.
Sam LaBlue has been a critical addition for the Eagles, collecting 194 yards and a touchdown against St. John XIII earlier this season.
Fulshear has been equally impressive in its first three games with the same mark of 2-1. The Chargers have beaten Cleveland and El Campo before losing by one possession to Manor.
The Fulshear defense is second in District 10-5A Division I, allowing 203 yards per game, and the Chargers also have a positive-eight turnover margin.
The Chargers offense has found its legs on the ground: Quarterback Parker Williams and running back Tyjae Williams have combined for over 600 yards rushing through two games.
Williams is completing 66% of his passes for 473 yards and four touchdowns.
Junior Jax Medica is the top target with 15 catches for 244 yards and two touchdowns.
FBCA will play its first public school located in Fort Bend County since 2004, a 36-0 loss to Stafford. The Eagles have played Wallis Brazos in 2019 and 2018, and the Cougars are located just across the county line in Austin County.
---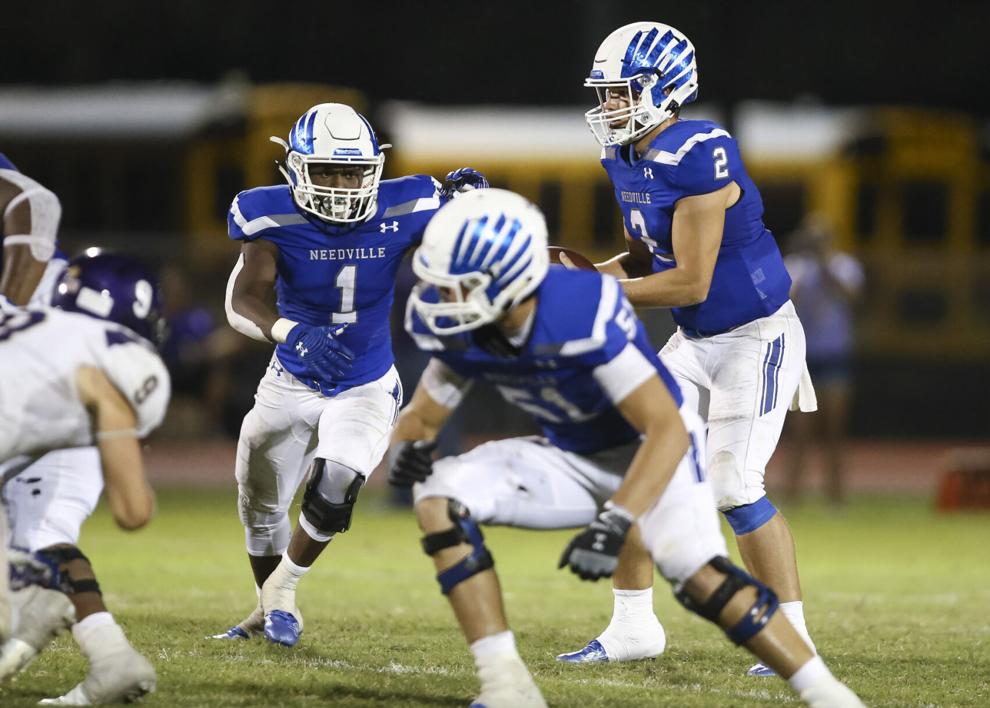 Needville Blue Jays (1-2) at Yoakum Bulldogs (2-1)
Non-district - Friday, Sept. 17 - 7 p.m. - Bulldog Stadium - Yoakum, TX
Needville head coach Mike Giles has stressed the team's only goal in the early part of the season is to be prepared for district play. The Blue Jays have played a tough schedule to prepare for District 12-4A-Division I, which continues Friday with a trip to Yoakum. Kick off is set for 7 p.m. at Bulldog Stadium.
Yoakum is 2-1 overall with wins over Palacios (53-6) and Smithville (27-3) before losing to Cuero 28-12 this past Friday.
The Bulldogs were limited to 176 yards of offense last week against Cuero, including 33 passing yards. But both scoring plays for Yoakum came through the air.
Jayden Jones led the Bulldogs' offensive output with 13 carries for 58 yards; he also fumbled once.
The Blue Jays' offense has quickly turned into the Bryce Nirider show. The senior quarterback has been the focal point of the rushing attack for 295 yards and four touchdowns. Nirider has completed 39% of his passes for 220 yards and two touchdowns.
Freshman Da'Shawn Burton and sophomore Sherman Jones have balanced the Blue Jay's efforts, and the duo has combined for 376 yards.
---
Stafford Spartans (0-3) vs. Sealy Tigers (2-1)
Non-district - Friday, Sept. 17 - 7 p.m. - TJ Mills Stadium - Sealy, TX
Stafford trade one member of the Battle of Mill Creek for another on Friday; the Spartans will play Bellville and Sealy in back-to-back weeks. This week, Stafford will travel to Sealy for a game Friday night at TJ Mills Stadium, kick at 7 p.m.
Sealy comes into the game with a high-powered offense that has lost only to 5A Lake Creek, averaging 388 yards per game.
The leader of both passing and rushing for the Tigers is quarterback D'Vonne Hmielewski. The junior has 711 passing yards and 239 rushing yards, adding 13 touchdowns.
Senior Gage Grigar, junior Richard Hahn and Jeffrey Neu lead the Tigers on defense; all three players have over 10 tackles through 3 games. Senior Connor Krenek had two interceptions.
Stafford averages 252. 7 yards per game, including 121 rushing yards per contest from junior quarterback Brayden Batiste. He is completing 43% of his passes for 277 yards and six touchdowns against four interceptions.
Senior Isaiah Bogerty has made a significant impact on defense for Stafford, collecting a team-high 29 tackles and two sacks. The same could be said for Julius Nealey, who also had 20 tackles and Nicholas Rideau Jr with two sacks.
---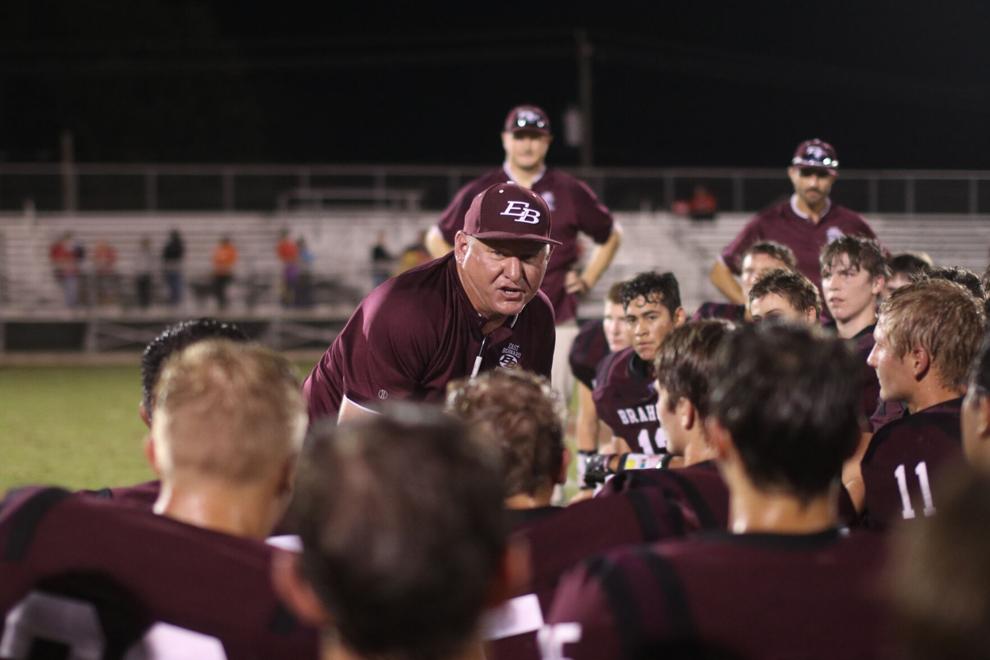 East Bernard Brahmas (2-1) at Schulenburg Shorthorns (2-1)
Non-district - Friday, Sept. 17 - 7:30 p.m. - David Hussman Memorial Stadium - Schulenburg, TX
The East Bernard Brahmas (2-1) look to continue their winning ways against the Schulenburg Shorthorns (2-1) this Friday night on the road.
The Brahmas picked up their second win in a row against Boling last Friday night. East Bernard had a complete game getting big plays in all three phases of the game. The passing picked apart Boling, the Brahma defense forced seven fumbles, and they ran back a kick for a score.
The Shorthorns are coming into the game, off a loss to St. Paul Shiner Cardinals. Schulenburg last year went 4-3 and missed the playoffs.
During the last realignment, East Bernard and Schuleburg shared the same district. However, Schulenburg dropped down to 2A D1.
"(They run) mostly spread and some wishbone. (They have a) big athletic receiver who they move everywhere, including the backfield," East Bernard Head Coach Wade Bosse said. "(The) defensive line will be hard to deal with, (they) play hard. (The) linebackers run to the ball well."
East Bernard's offense through three games this season is averaging 29.3 points per game. The Brahmas last year scored 36.8 points per game. The Shorthorns this year are giving up 19 points per game.
The Brahmas, since the opening week loss, have improved week over week on offense, scoring a season-high 49 points. Brahma senior quarterback Dallas Novicke combined for 300 plus yards of offense and five touchdowns, with three coming through the air.
"(It was) good to see the offense take advantage of what the defense is giving you," Bosse said. "(Our) plan is to continue to improve and there is still plenty of room for that."
The Shorthorns on defense return all-district first-team senior defensive tackle Nathan Ricicar, second-team junior outside linebacker Kenny Scharamek and senior defensive back Kenny King for the 2021 season.
Schulenburg this season is scoring 18 points per game. The Shorthorns are down from the 28.7 points they scored last year. The Brahmas are allowing 22.3 points per game.
King, will be the wide receiver the Brahmas will need to keep track of this week. He was a first-team wide receiver. The Shorthorns also return Desmond Lewis, who made the second team, along with two senior offensive linemen and senior wide receiver Keisean Johnson.
East Bernard's defense has allowed yards this season, but they've been able to force turnovers. The Brahmas are averaging three turnovers a game. Brahma senior defensive back Mason Crist leads the team with two interceptions.
"Our defense is progressing and continues to improve," Bosse said. "We are getting more bodies to the ball better and attacking better. Still lots of room for improvement."
---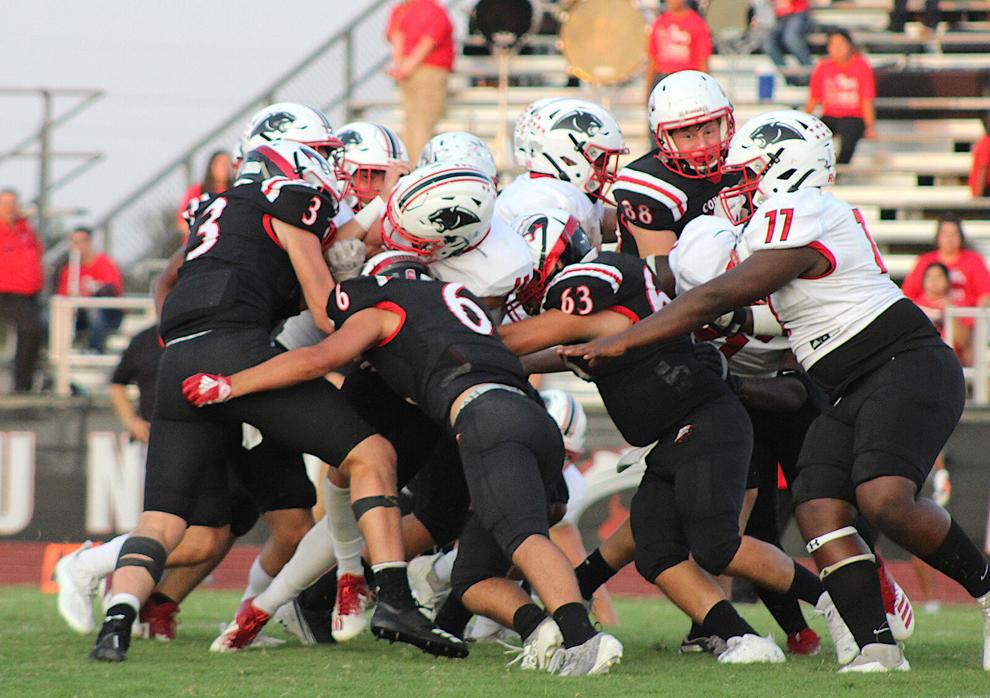 Brazos Cougars (1-2) at Weimar Wildcats (0-3)
Non-district - Friday, Sept. 17 - 7:30 p.m. - Weimar Stadium - Weimar, TX
Friday's game against Burton did not go as planned for the Brazos Cougars. Coach Ryan Roecker's team struggled with injures and fell behind early against a talented 2A program.
Brazos seeks to get back on track Friday at Weimar, a former district foe during the Cougars' two recent years in 2A.
The Wildcats have lost all three of their games to start the 2021 season, including to Tidehaven (48-0), Yorktown (49-17) and Luling (17-7).
In the loss to Luling, Weimar gave up 332 yards, including 272 rushing yards.
Brazos' Javien Dickerson stepped into the quarterback role with junior Bryson Bennett injured. Dickerson was 8-of-14 for 109 yards and three interceptions. The Cougars couldn't get a running game going to counterbalance the passing attempts, resulting in Brazos going 1-of-11 on third down.
The Cougars also struggled to hold onto the ball, turning the ball over five times. Receiver Trey Gaston was a bright spot with four receptions for 64 yards.
The two teams did not play in 2020 with district schedules shuffled due to the COVID-19 pandemic.
Weimar won both of the games against Brazos in 2018 and 2019 by a combined score of 63-12.
---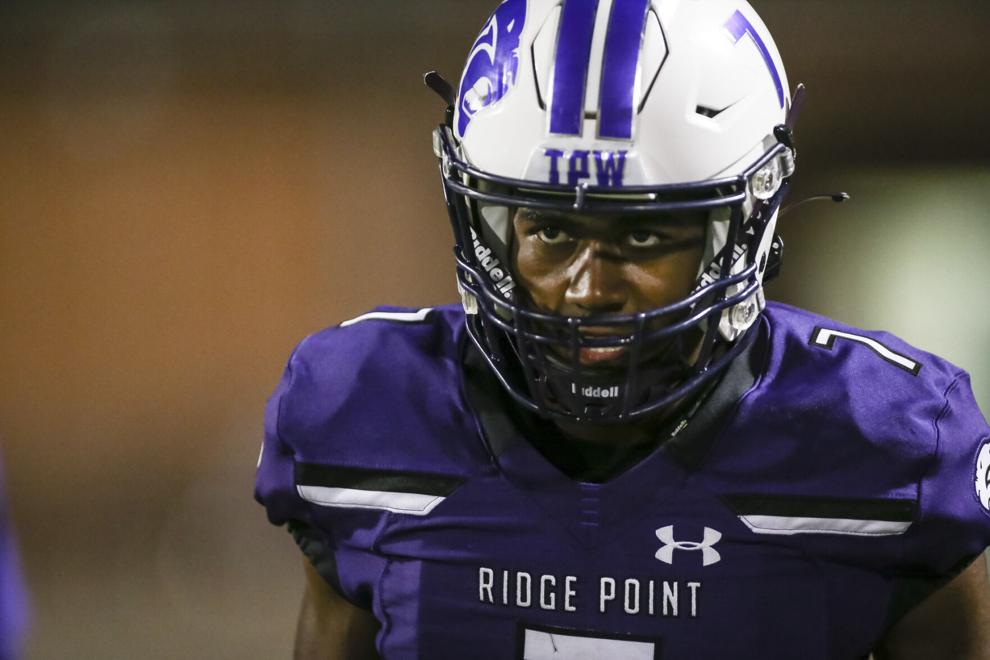 Ridge Point Panthers (2-1) vs. Austin Bulldogs (0-3)
District 20-6A - Friday, Sept. 17 - 7 p.m. - Ken Hall Stadium - Sugar Land, TX
It is go-time for District 20-6A with Ridge Point and Austin playing on Friday at Ken Hall Stadium in Sugar Land. The game is set for a 7 p.m. kick-off. The contest will feature one of the hottest teams in the district, while the other side will feature one of the coldest teams in the district.
Ridge Point has faced three of the best team in the Houston area to start the 2021 season, beating Pearland (41-13) and Dickinson (42-36) before losing to C.E. King last week (28-26).
The Panthers come into the game with the No. 1 offense, averaging 413 yards per game. Quarterback Bert Emanuel Jr. leads the district rushing with 402 yards and five touchdowns, and the senior is fourth in passing with 419 yards on a 55% completion rate for three touchdowns.
The Ridge Point defense has had success turning the ball over. The "Black Shirts" have a plus-6 turnover margin, recovering seven fumbles.
Austin enters the game with the No. 4 offense in 20-6A, averaging 256 yards per game. Senior quarterback Braeden Abboud has settled into the position and posted his strongest game in Week 3.
Abboud was 19-of-28 for 203 yards and a touchdown against Houston Westside. Austin will have to find some balance running the ball, after collecting only 34 yards last week. Sophomore Hampton Phillips took the lion's share of those carries, 15 attempts for 43 yards.
Austin is fifth in defense, allowing 306 yards per game.
---
Randle Lions (2-1) at Pieper Warriors
Junior varsity - Friday, Sept. 17 - 6 p.m. - Warrior Stadium - San Antonio, TX
The Randle High School football program is currently on a winning streak, and the Lions defeated Fulshear 42-0 this past Thursday to improve to 2-1 in the inaugural campaign for Randle.
The Lions now hit the road to face another young program, Comal ISD's Pieper High School.
The Warriors join Coma ISD as the fifth high school campus on the northeast side of Sant Antonio. Cedar Park offensive coordinator Nick Rogers has been tapped to be Pieper's head coach.
---
Saturday, Sept. 18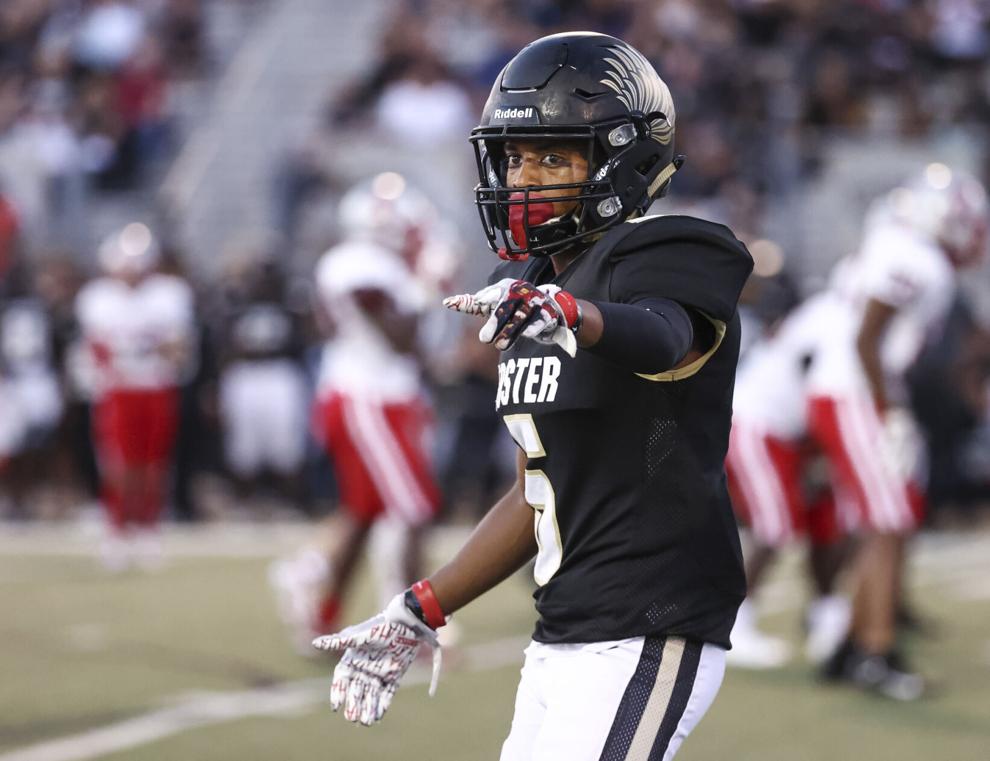 Foster Falcons (1-2) vs. Milby Buffaloes (0-3)
District 10-5A DI - Saturday, Sept. 18 - 11 a.m. - Guy K. Traylor Memorial Stadium - Rosenberg, TX
The young Foster football team has had some growing pains in the first three weeks of the 2021 season, but the Falcons will be able to hammer out some kinks Saturday at Traylor Stadium against Houston Milby. The game is set for an 11 a.m. kick-off and it will be the Falcons' Homecoming game.
Milby struggled in their District 10-5A-Division I opener last week against Angleton. The Buffaloes had 40 yards of offense in a 62-0 loss, while the Wildcats collected 451 yards, including 237 yards passing.
The Falcons come into the game with the No. 4 offense in the district with a No. 1 passer. Junior JT Fayard has completed 63% of his passes for 611 yards and five touchdowns.
Junior Kendal Stewart leads the district in receiving with 13 catches for 257 yards and one touchdown.
Foster didn't get a chance to play Milby last season in the first year of the current district alignment, and the Buffaloes halted their football season early into the 2020 season due to the COVID-19 pandemic.
---
Marshall Buffaloes (3-0, 1-0) vs. Northside Panthers (0-3, 0-1)
District 11-5A DI - Saturday, Sept. 18 - 11 a.m. - Ken Hall Stadium - Sugar Land, TX
Ken Hall Stadium will be the stage for a Saturday afternoon contest between two teams heading in two different directions: Marshall at 3-0 appears primed for another deep playoff run while Houston Northside has started the season with a 0-3 record.
Northside's history in 2021 indicates that the trends will continue.
Northside's total offense through three games is -23 yards, and the Panthers have a positive 68 yards passing but -91 yards rushing. On the other hand, Marshall leads District 11-5A-Division II with 461 yards per contest and 55 points per game.
Northside had lost to Houston Chavez (70-0), Houston Worthing (61-0) and Willowridge (57-0).
The only game with positive yards of the Panthers was Worthing; Northside collected 38 total yards.
The Panthers rank ninth in turnover margin, giving up the ball 11 times compared to two take-aways. The majority of those turnovers has been fumbles.
In last week's win against Galena Park, Marshall junior quarterback Ja'Koby Banks was 9-of-11 for 223 yards and two touchdowns.
Banks and three other rushers, Terrance Fontenot, Jordon Davis and Jeffery McWilliams, added scores on the ground.
---
Willowridge Eagles (1-1, 1-0) vs. Waltrip Rams (0-2, 0-1)
District 11-5A DI - Saturday, Sept. 18 - 6 p.m. - Ken Hall Stadium - Sugar Land, TX
The Saturday's contest for the Willowridge Eagles will be a Homecoming game against Houston Waltrip. Hall Stadium in Missouri City will be the stage for the 6 p.m. kickoff.
The Eagles are hoping to build off a 57-0 victory over Northside to open District 11-5A-Division II play last week.
Senior running back Javion Chatman led the Eagles offense with 79 yards rushing and two touchdowns in the victory. Sophomore Blaize Covington took the lead role at quarterback, throwing for 89 yards and a touchdown on 55% passing. Covington's top target was sophomore Travis Willis, who caught five passes for 82 yards and a touchdown. Willis also returned an interception for a touchdown.
Waltrip lost a tight ball game against Houston Austin last week. The two teams combined for 364 yards, with the Rams out-gaining Austin 192 to 172 yards. The large portion of that yardage went to running back Kahlen Sam, who carried the ball 14 times for 100 yards.
Max Cuevas was a solid quarterback, completing 50% of his passes for 64 yards.
---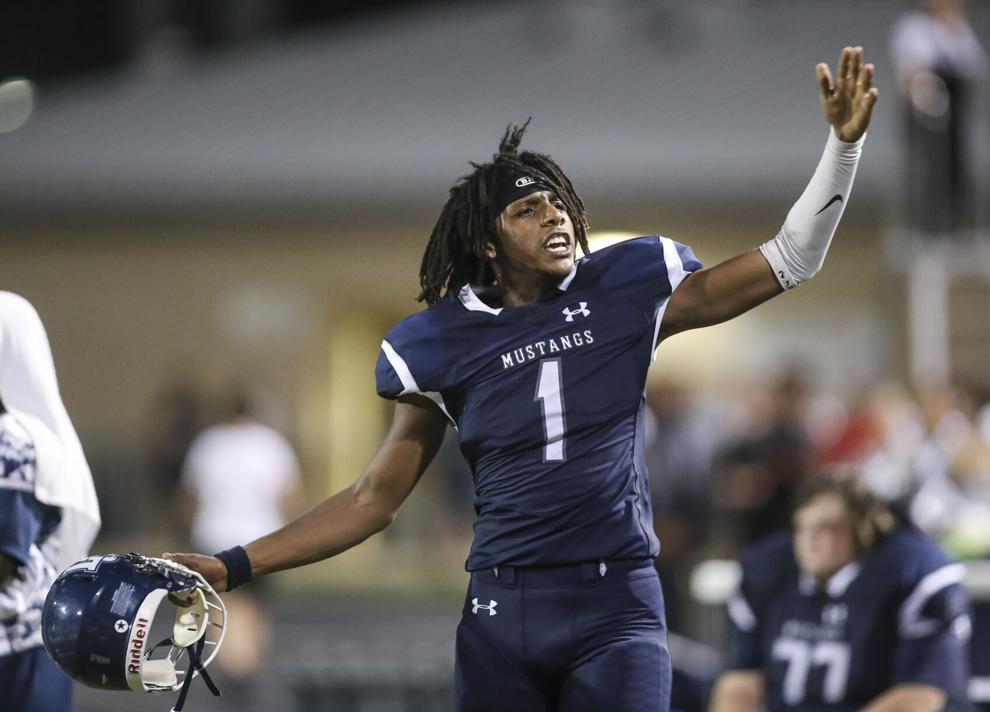 Lamar Consolidated Mustangs (1-2) vs. Humble Wildcats (1-2)
Non-district - Saturday, Sept. 18 - 6 p.m. - Guy K. Traylor Memorial Stadium - Rosenberg, TX
The tough non-district schedule continues for the Lamar Consolidated Mustangs, who host a 6A team on Saturday. The Humble Wildcats travel to Traylor Stadium for a 6 p.m. kick in Rosenberg.
Wildcats' head coach Marcus Schulz's team lost their first two games of the season to Channelview and Cypress Springs, before a 32-0 win over MacArthur.
The Wildcats' Achilles' heel has been turnovers in the early part of the season; Humble turned the ball over seven times in the first two games — including six humbles.
Humble still turned the ball over twice against Macarthur, but the Wildcats still earned the shutout.
Senior running back X'zavier Sidney and sophomore quarterback Tristen Bernard scored the Wildcats' first-half touchdowns against Macarthur. The Wildcats' Christian Morgan caught a 20-yard touchdown pass and the Humble special teams scored a touchdown on a bad snap during a punt.
Humble will have to find a way to stop the Mustangs' senior duo of quarterback Dylan Garrett and receiver Rayshawn Glover, and no team has through three games.
Garrett is the No. 2 passer in 10-5A Division II with 692 passing yards and eight touchdowns against two interceptions. Glover leads the district in receiving yards with 395 on 17 receptions, including five touchdowns.
---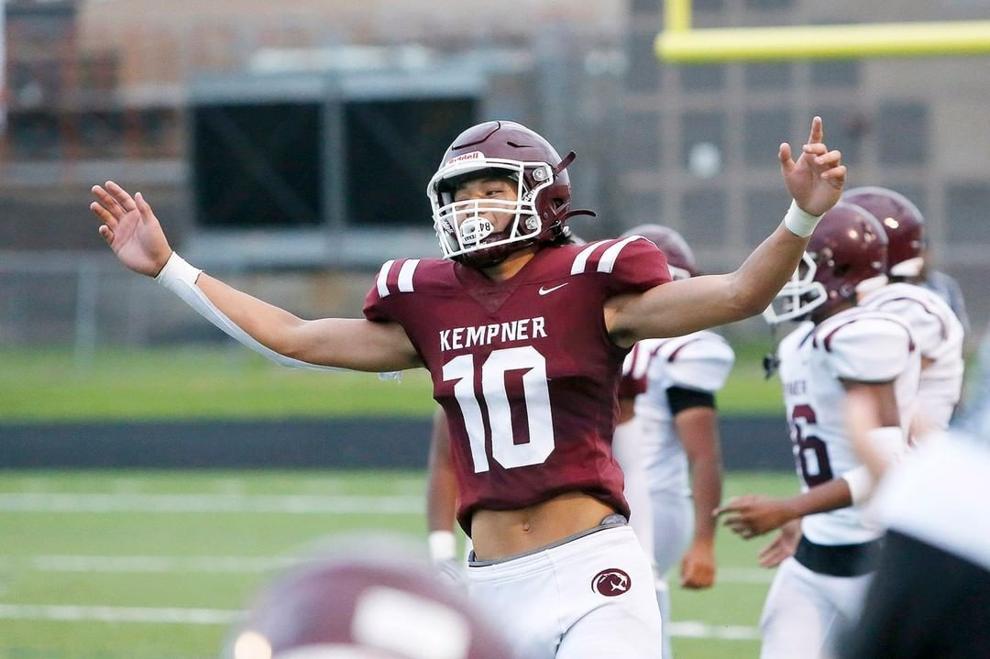 Kempner Cougars (0-2) at Paetow Panthers (3-0)
District 10-5A-DI - Saturday, Sept. 18 - 6 p.m. - Legacy Stadium - Katy, TX
Saturday's game at Legacy Stadium should be a quick contest. The two teams featured in the game on Katy ISD's grandest stage both like to run the ball, Kempner and Paetow will eat up the clock with their rushing attacks.
The District 10-5A-Division I contest features the No. 1 rushing team in the district. Paetow is averaging 285 yards per game in three contests.
Kempner doesn't have a great sample size through two games against Dulles and Alvin, but the Cougars' offensive yards have come on the ground.
Kempner has averaged 98 yards of offense following games against Dulles and Alvin. The Cougars' previous contests will be appropriate preparation, both Dulles and Alvin to run the ball well. But, the Vikings and Yellowjackets will not match the Paetow's physicality.
Last week, the Panthers imposed their will against Foster, putting Paetow in the top rung for the District 10-5A-DI crown.
If Kempner hopes to make some end roads on collecting a win over Paetow, the Cougars will have to stop senior Jacob Brown. The running back leads the district in rushing with 541 yards and nine touchdowns on 41 carries.
Paetow quarterback CJ Dumas is off to a strong start, completing 68% of his passes for 469 yards and five touchdowns.