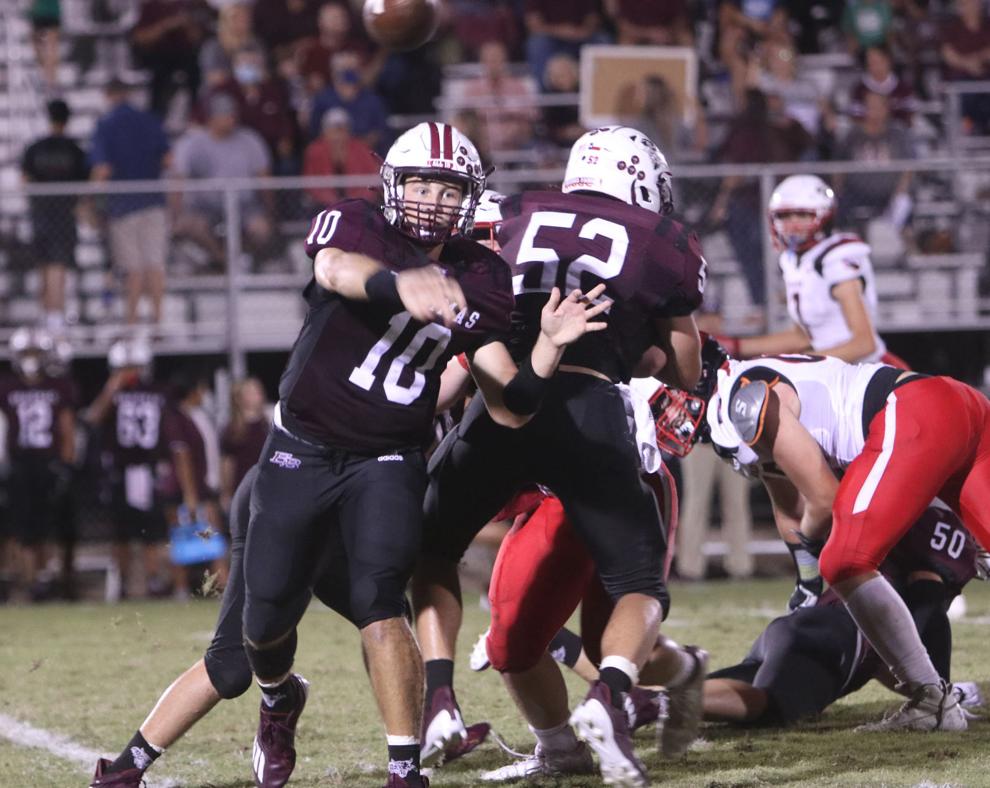 Friday's District 14-3A DII contest quickly went off the rails for Brazos, but the East Bernard Brahmas didn't fully put away the Cougars until the fourth quarter in a 42-6 victory at Memorial Stadium.
Brazos scored its lone touchdown early in the fourth quarter to cut the East Bernard margin to 21-6, but the Brahmas left no doubt in the result with three more touchdowns in the final frame.
East Bernard (5-1, 1-0) opens district play with a win, while Brazos (1-5, 0-1) drops its district opener.
The Brahmas scored quickly despite not getting the opening kickoff on Friday, Brazos fumbled the ball on the first play from scrimmage.
East Bernard quarterback Dallas Novicke converted the Brahmas' first play for a 19-yard touchdown pass to Caleb Magness 18 seconds into the game.
Novicke scored on the first play of the second quarter with a three-yard run, and he found Reid Morton for a 28-yard touchdown for the only score in the third quarter.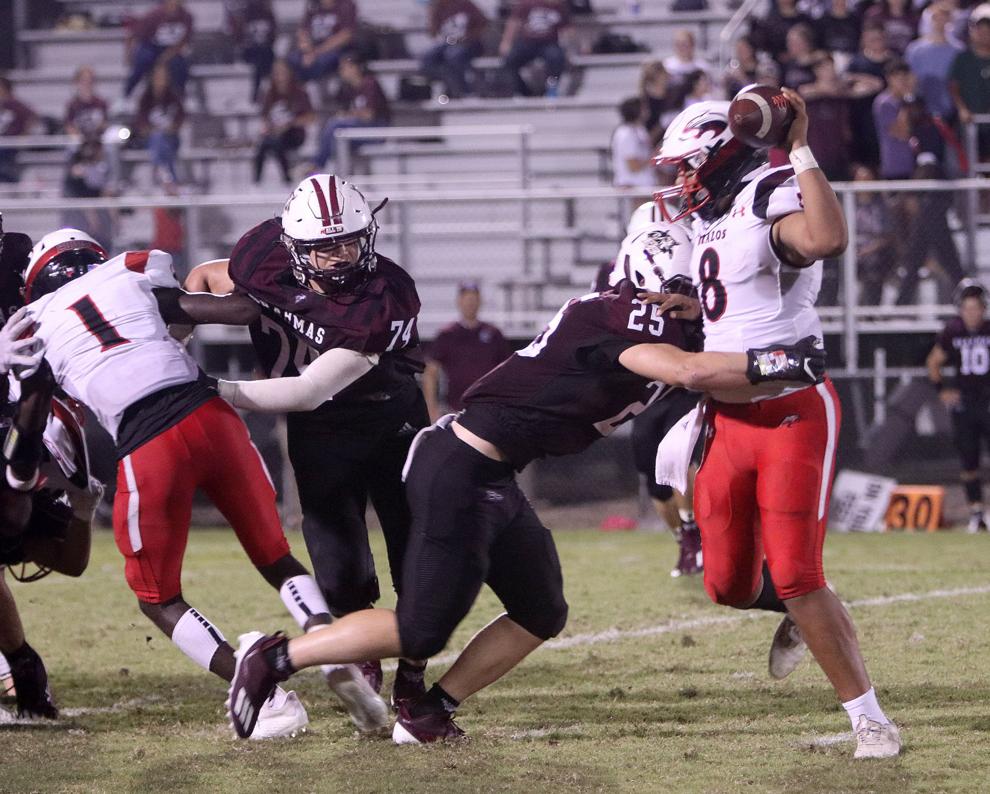 A minute after Brazos' only touchdown, the Brahmas' Joseph Cooper broke out for a 42-yard touchdown.
Novicke rounded out the Brahmas' touchdowns with 27- and 21-yard touchdown passes to Magness in the fourth quarter. Christian Ruiz covered all six extra points for East Bernard.
The Cougars struggled with turnovers, two interceptions and a fumble, and the inability to convert on third downs (2-of-12).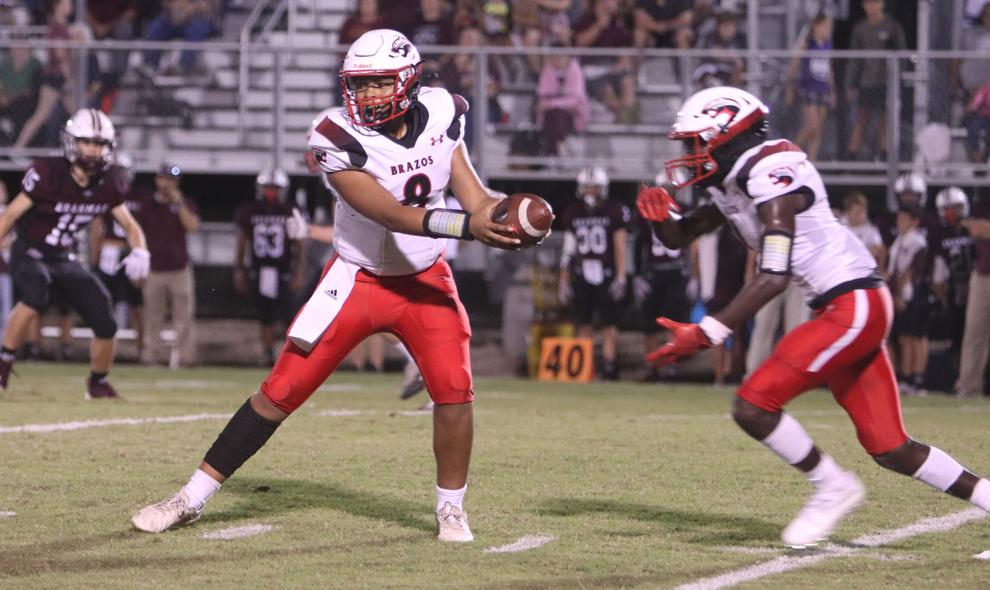 Brazos' top performer was running back Elijah Johnson, who had 82 yards rushing and touchdown on 18 carries. He also caught two passes for 15 yards.
Johnson had 78 return yards on five attempts, while Trey Gatson had 41 yards on two attempts.
Quarterback JaVien Dickerson was 6-of-16 passing for 32 yards.
Novicke was 7-of-15 for 117 yards and four touchdowns. Cooper led East Bernard in rushing with 66 yards on six carries, while Braydon Lemos added 50 yards on seven attempts.
Magness caught four passes for 74 yards and three touchdowns.
Bryan Olvera and Blake Jedlicka each intercepted a pass for the Brahmas, and Reid Morton recovered a fumble.
East Bernard will stay a home against Danbury, and Brazos will host Tidehaven next week.