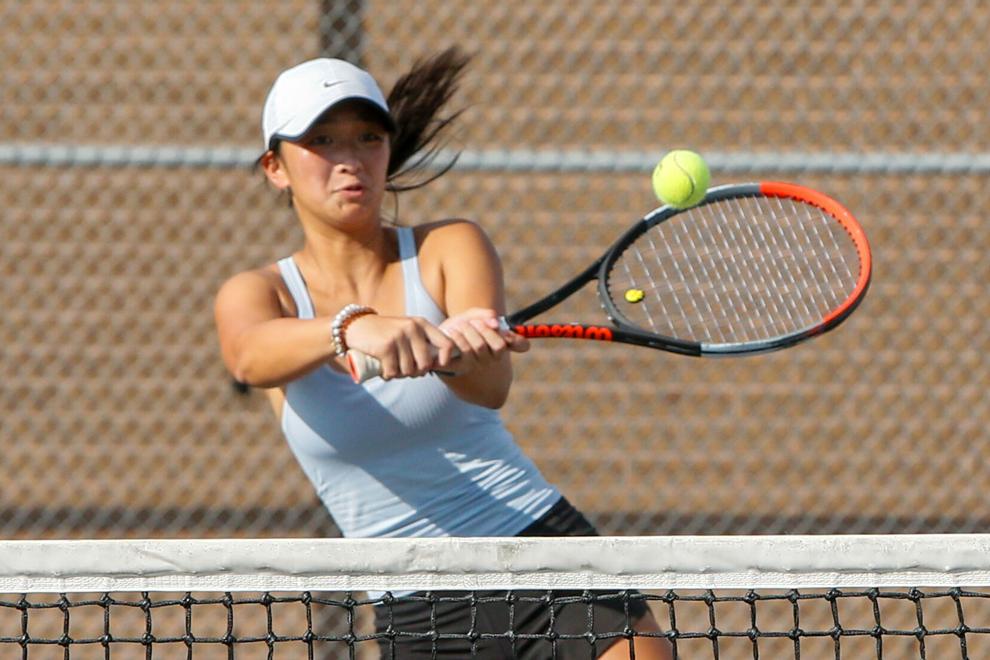 Region III-6A
The Clements High School tennis team advanced to Region III-6A semifinals Tuesday with a 10-6 win over Katy Tompkins. The Rangers collected their second win over the Falcons during the 2021 season and avenged the playoff loss in 2020.
"Last year's loss to Tompkins was a tough one," Clements head coach Brett Bernstein said. "A lot of the team this year were in that match last year and I know wanted another opportunity to maybe get a different result.
"I think a lot of the work we have put in with our doubles really paid off in big was yesterday. I was happy for the seniors that helped get that 'W.'"
The Rangers advance to play Clear springs, who beat Pearland Dawson 10-9 in the regional quarterfinals.
"We haven't seen Clear Spring this year, but we do know they have some talented players and we are going to have to go into the match expecting it to be a battle," Bernstein said. "I think we are going to have to start off strong with some really strong doubles play and then hang on and fight in every match all the way through to the end."
The two other teams remaining are Houston Memorial and Kingwood. Memorial beat Seven Lakes 10-3 and Kingwood beat Deer Park 10-7.
The teams remaining in Region I are Southlake Carroll, Coppell, Keller and Plano West. The Region II remaining teams are Midway, College Park, Rockwall and The Woodlands. The Region IV teams are Westlake, Laredo Alexander, Lake Travis and Laredo United.
Region III-5A
The Foster Falcons' playoff run ended on Tuesday with a 10-6 loss to Baytown Sterling. Sterling advances to play Katy Jordan, who beat Lake Creek 10-6.
The other remaining teams from Region III-5A are A&M Consolidated and Friendswood.