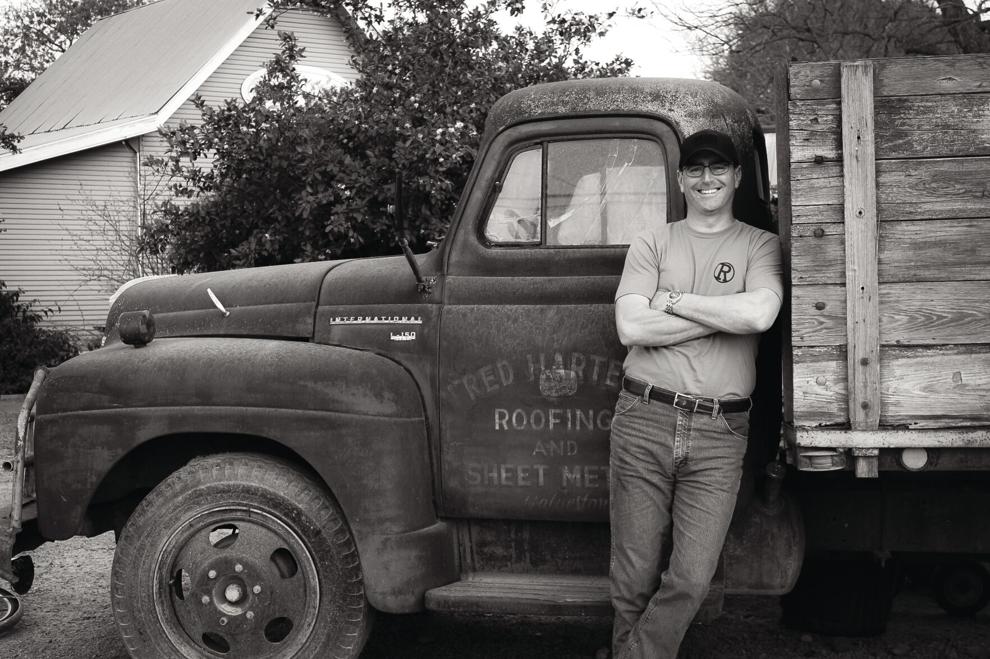 Chris Mullen was teaching a classroom of kindergarten students at St. Francis Episcopal School in Houston when he began to chisel at and refine a creation of his imagination. Within those 20 or so minutes at the end of the school day, Mullen captivated the class of youngsters with a character named "Rowdy" who lived in the American Old West. 
"He had a horse. He had a gun. He had to make tough decisions and went on all of these adventures," Mullen fondly recalled of those days nearly 18 years ago. "That's where Rowdy's story started."
Every day Rowdy's adventures continued and the storyline grew, even long after those students progressed to the next grade level because Mullen never quit developing the character he had created. Then in the summer of 2011, Mullen transitioned from a viva voce storyteller to an author. 
"I felt like I owed it to Rowdy to write this story," he said. "I kept thinking, I have to get this down on paper."
Unlike some authors who set aside time each day to devote to their work, Mullen wrote Rowdy's story in the snatches of time between his responsibilities as a father and teacher. 
Mullen has been a teacher for the past 23 years, the last nine as a pre-kindergarten teacher at Calvary Episcopal School in Richmond. He and his wife Joellan, who live in Richmond, have two teenage sons, Ryan and Jackson. 
"You hear about seasoned writers who talk about how they [schedule their writing], and write every day," Mullen said. "I've never been to train myself to do that. 
"All the stars have to align for me to write something worthwhile," he adds with a chuckle.
He then refers to his time as a college student at Texas A&M University when he would write songs. 
"I wrote so many bad ones," he said laughing. "I didn't want to do that with Rowdy. I didn't want to write all the bad stuff to get to the good stuff. I did a lot of pre-writing in my head and I let it stew in my mind. I'd wait until I could see what is happening, where the story is going, the atmosphere, and picture the events in detail."
And when the idea was fully formed, Mullen would write it down. 
Sometimes he'd be sitting in a structured environment when the moment arrived and other times he'd crank out a chapter or two on his laptop while sitting in the car, waiting to pick up his older son from an extracurricular activity.
"When I found the opportunity to write, I would," he said. "It took a very long time." 
And after years of "writing here and there," Mullen's classroom-story-turned-novel was finally released to the public on March 30.
"Its' very exciting," Mullen said of his first self-published book, Rowdy: Wild and Mean, Sharp and Keen.  
Mullen describes Rowdy as "a clean-cut character" who doesn't curse, doesn't engage in violence "just because," and learns, through tough lessons, to stand up for himself.
"He is the guy who always makes the right choices, and wonders if the choice is right for him, or if it's right for others," Mullen explained. "Living for others becomes his way."
If Mullen's character sounds like a protagonist from a traditional Western tale, that's because it is. 
Written in three parts, Rowdy: Wild and Mean, Sharp and Keen is an 1800s Western Adventure novel that lays out the story of an orphaned boy's fight for survival in the unforgiving wilds where life-and-death decisions force him to stand for what's right, no matter the cost. 
Although Mullen doesn't intend for his novel to be a moral tale — "I have no agenda for Rowdy, I'm simply about storytelling," he said — he recognizes that Rowdy could play well as a role model in today's society. 
"You have to make choices in life and you have to live with those choices," he said, explaining that's the journey Rowdy takes in his book. "And when you put others before yourself — human beings, animals, anything — you will have to sacrifice something for that, but you can make the world a better place, even if it's for a short amount of time."
"There are lessons [in the novel] to be sure," he continued. "But what's important to me is that people to enjoy the story for the story." 
A FASCINATION WITH THE OLD WEST
Mullen reminisces over his youth when he would wake on Sunday mornings to watch Western movies, featuring iconic actors of the genre like Clint Eastwood and John Wayne. Mullen said his favorite character played by Wayne was Jake McCandle — "he was a real bad dude," Mullen adds, admiration in his voice. "Some of that influence you'll find in Rowdy."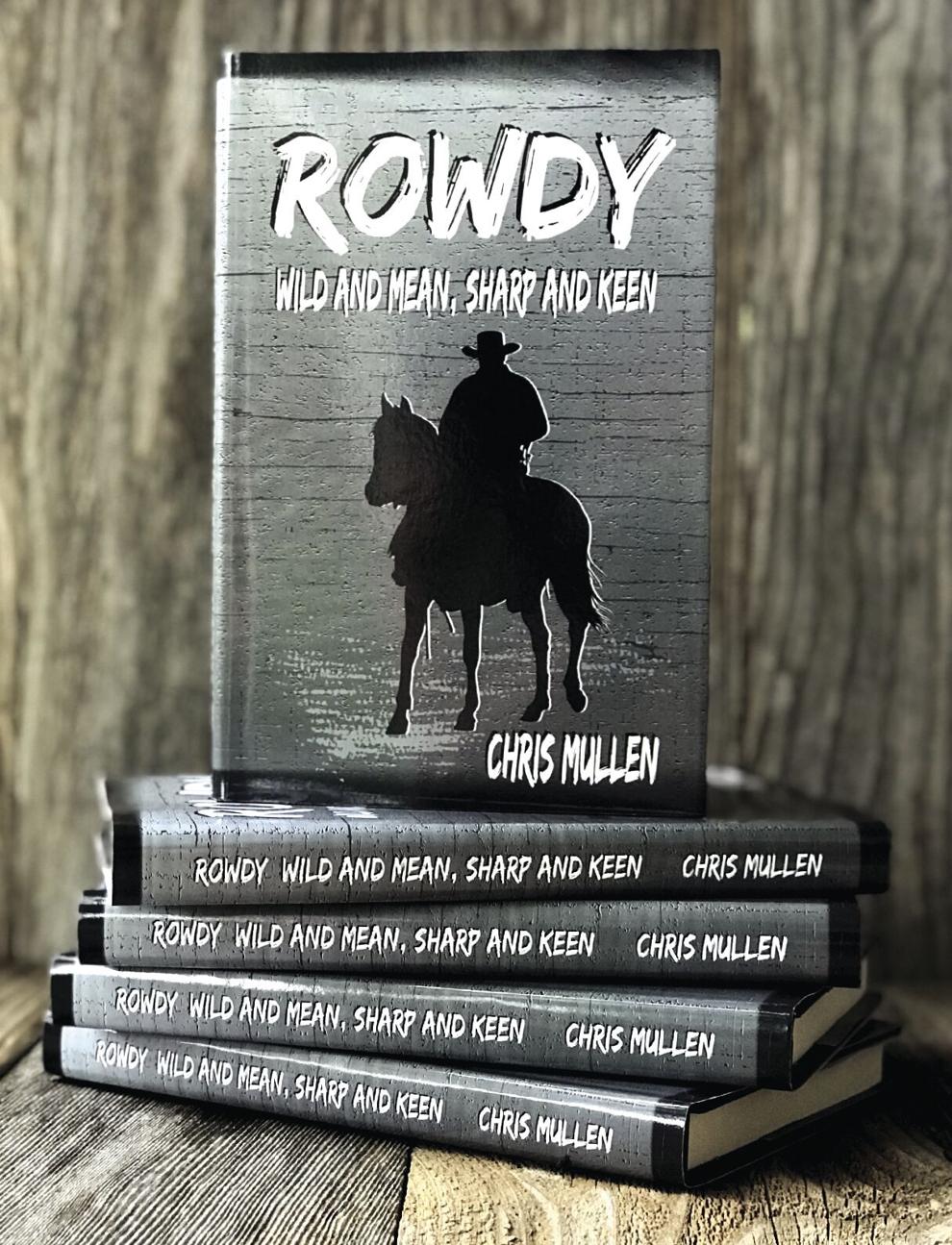 "The Western films were all basically the same— you know good guy, bad guy, gunfight, good guy winning — but I always enjoyed them."
The intrigue with Westerns was sparked by Mullen's father, who retired from the military in 1976 and was a middle school teacher for many years. 
"My dad is an avid reader and he was really into Western novels like those by Max Brand and Louis L'Amour," Mullen said. "He would tell me stories about the Old West and the history of that time. It was so entertaining for me."
So it's not surprising that Mullen, who calls himself "an adventurous kind of guy," included a special trip as part of his research for his novel. 
He had already conducted his post writing research about the period his novel was set in, but over Spring Break he took a road trip with his son Jackson, 14, and his father, 88, to Dodge City and down back roads to Lincoln, New Mexico "to see the terrain Rowdy would have encountered, experience the length Rowdy would have traveled."
Although he didn't grow up in that part of the country, Mullen said he has traveled there many times and it was from those experiences that his imagination drew upon. 
"I'm all about creation and imagination, about what my mind sees, but when you're writing something like this there has to be truth in what you're saying." 
And yet, Mullen stresses that his novel is a pure work of fiction. Although he was determined to remain true to the characteristics of that period, he cautions against reading Rowdy: Wild and Mean, Sharp and Keen as a historical account. 
"It's up to readers if they want to suspend their belief a little and just engross themselves in the adventure."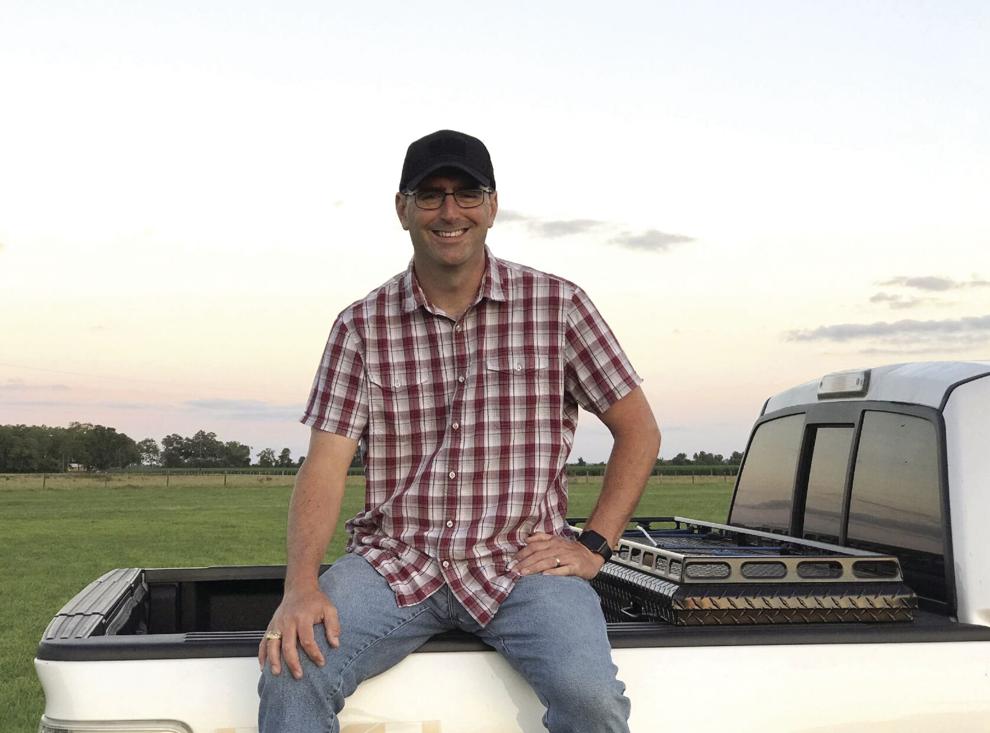 Mullen said he isn't focused on the financial success of the book or accolades from literary critics. Sure, he does think about the possibility of becoming a full-time author one day, but just like he felt all those years ago with that group of kindergarten children, Mullen said he simply wants "to introduce Rowdy to the world."
In the month following his book's debut, he said he's enjoying — and truly listening to — feedback from the children and adults who have read about Rowdy and his adventures. 
"If I could, I would print millions of copies and just give them away," he said, the excitement in his voice almost tangible. "I just want to give this book to people and say, Here, let me share this great adventure story with you."
His novel wasn't written for one specific group of people, Mullen explained. It's a story for youngsters, women, men, and especially for folks who enjoyed the Western stories of days long gone. "I do hope it brings back memories for guys like my dad and gets kids interested in the genre," he added.
Rowdy: Wild and Mean, Sharp and Keen is Mullen's first installment in what will be a three-part series. He's currently working on the second book and book three will soon follow. The novel is available on BN.com and Amazon.com.
A night owl by nature, Mullen looks forward to the moments when "everything is quiet and the day is behind [him]," to complete the rest of his Rowdy series and then delve into other story ideas he has in mind. 
Interestingly enough, those other ideas aren't Western ones. Within his imagination are different stories waiting to break free — a thriller, young adult romance, and science fiction. He shares the budding plot of one of them, something not fully formed but imbued with potential. 
"But I can't do anything with that one just yet," he said. "When I start something, I get tunnel vision until it's complete." 
He takes a moment to consider his own journey to developing an entire series around a character he originally created to entertain students. 
"It's not a dream come true," he said. "I guess because as a storyteller, I'm still dreaming."
---
This story also appear in the August 2020 edition of West Fort Bend Living magazine, a publication of The Fort Bend Herald newspaper.