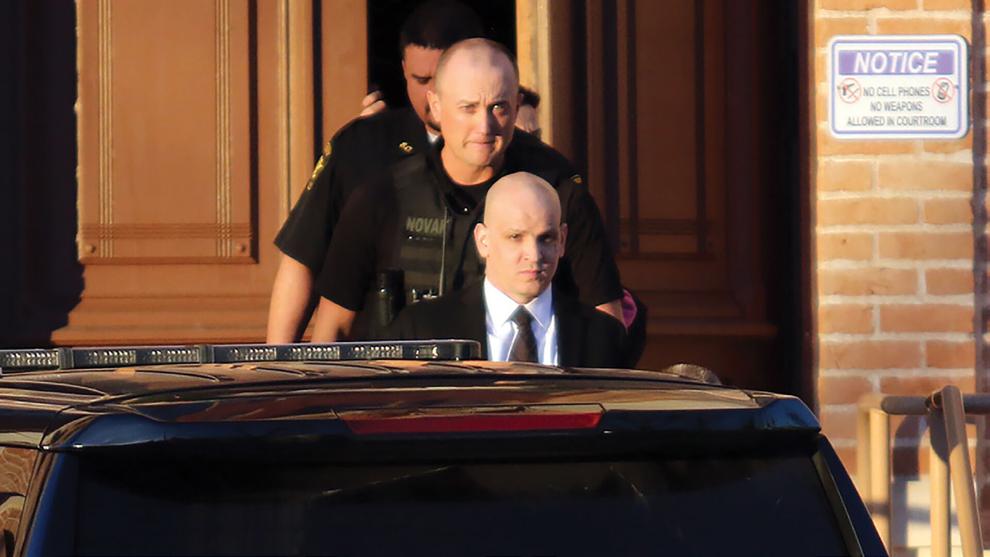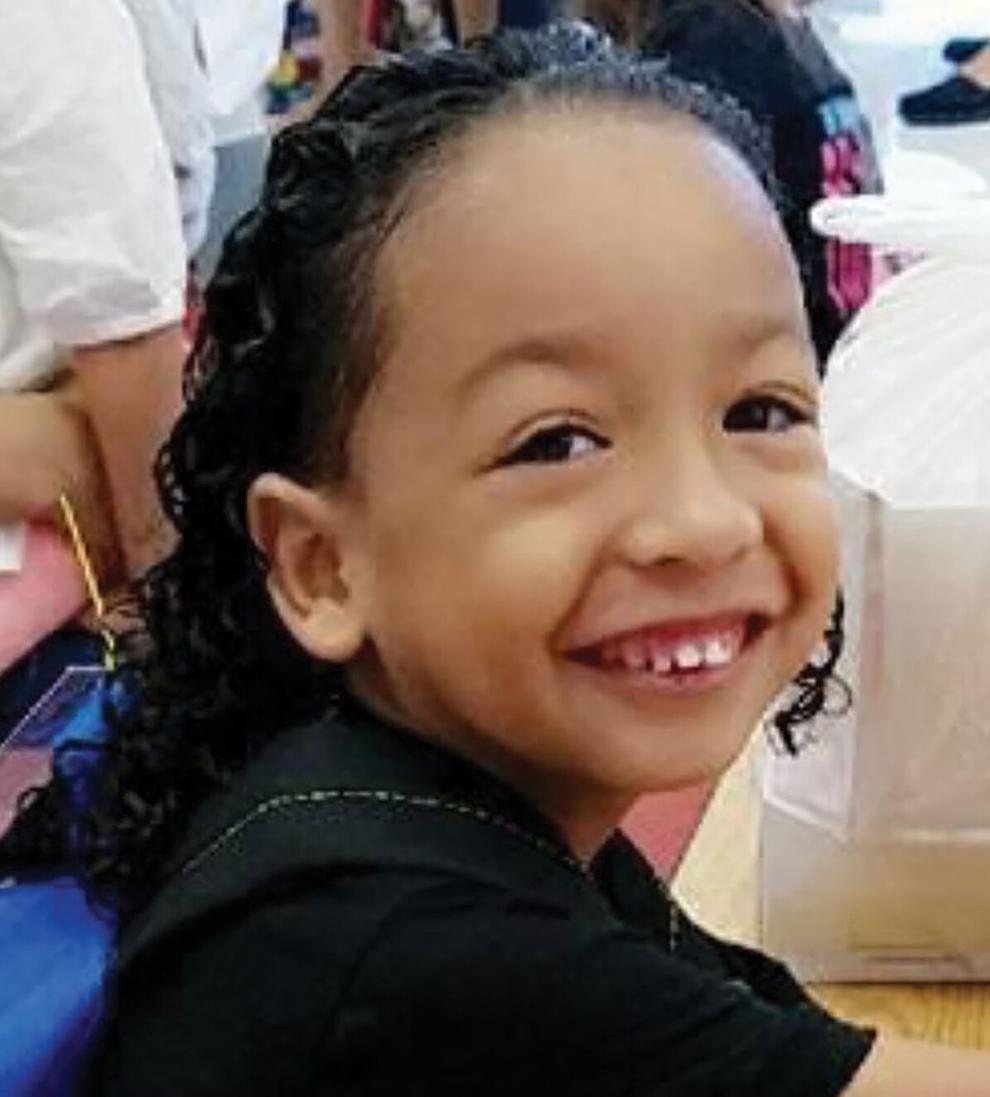 After a month of testimony, it only took a Wharton County jury five hours to convict Robert Allen Satterfield of capital murder and then one hour of deliberation to sentence him to death for the murder of RayShawn "Baby Ray" Hudson Jr., who would have celebrated his fifth birthday the day after he was murdered June 10, 2018, on rural property near Burr.
"Based on the laws of the State of Texas, it is my duty to sentence you to be executed by the State of Texas," Judge Randy Clapp of the 329th State District Court, said Thursday following the sentencing phase of the trial. "I hope God has mercy on your soul," the judge told Satterfield.
Clapp also told Satterfield he has the right to appeal, which he said he would do. The jury on Wednesday deliberated approximately five hours before coming back with a "guilty as charged in the indictment" verdict.
Baby Ray, as he was called all of his short life by family, friends, and preschool classmates, was shot to death along with his parents, RayShawn Hudson Sr., 28, and Maya Victoria Rivera, 24, all of Angleton.
Their bodies were burned and buried in a burn pit.
Commenting on the death sentence, Frances Rivera, Maya's mother and Baby Ray's grandmother, said, "I didn't have any doubt in my mind. I felt it. I'm happy with the verdict." RayShawn's mother, Johana Bonilla, said, "God has done his justice. I've said that from the beginning, if he didn't get justice on earth, he'd get it from God."
RayShawn's father, ShawnRay Hudson Sr., said, "I thought it was a good verdict. It's what we wanted."
On Monday, just as his defense was beginning, Satterfield surprised the court and his defense team when he dismissed the state's Regional Public Defender for Capital Cases team in favor of representing himself going forward. Judge Clapp advised him against it, but allowed it.
He gave Satterfield the rest of the day to prepare his defense. On Tuesday, he called seven witnesses and then rested his case.
On Wednesday, the jury was charged by Clapp and closing arguments were made. By the end of the day, Satterfield was convicted of capital murder. The second phase of the trial began Thursday morning with what amounts to a second trial to determine punishment.
Both the prosecution and the defense were to present punishment phase testimony Thursday.
But before the jury came into the courtroom, Satterfield told the judge he would not be calling any witnesses, that he would not object to anything put on by the prosecution, that he did not want to stay in the courtroom, and asked to be excused.
Clapp told him it was his Constitutional right to be in the courtroom, and his Constitutional right to not be in the courtroom. Deputies returned him to the county jail to await the jury's decision.
The jury, after hearing closing statements by Wharton County Assistant District Attorney Natalie Tise, was sent to the courthouse's third floor jury room at 3:22 p.m. At 4:22 p.m. someone said, "they have a verdict," and there was an audible gasp by some on the courtroom, and a buzz of anticipation.
Sheriff's deputies brought Satterfield from the jail to the courthouse at 4:28 p.m. The jury returned at 4:30 p.m. During closing arguments in the guilt phase of the trial on Wednesday, Wharton County District Attorney Dawn Allison made her closing arguments first.
As she finished, she told the jury, "We're confident that you'll come back with a verdict of guilt."
Satterfield approached the jury from behind a lectern. He told jurors they had heard testimony from witnesses, law enforcement officers, expert witnesses and seen pictures.
"But as you know, the burden of proof is on the state to prove each and every element," he said.
He asked the jury to consider everything they'd seen, and to remember that in all of the pictures presented they had only seen three shell casings.
No blood, no brain matter (he had confessed to Texas Ranger David Chauvin that he'd shot all three victims in the head), no biological matter.
"The murders never took place," he said. "The prosecution is relying only on a false confession." Concerning going to the land where the burn pit is located, and the fact that he led law enforcement to three locations before ending up at the burn pit, he said, "It's clear I had no knowledge of where anything was until I was led to the pit."
Assistant Texas Attorney General Attorney Natalie Tise, who had previously been sworn in as a Wharton County assistant district attorney, gave the keynote closing for the prosecution.
In doing so she reminded the jury of all they had seen and heard the previous 3½ weeks, and occasionally paused to play audio recordings made by Ranger Chauvin while interviewing Satterfield after he was charged with three counts of murder, and showing them pictures of Baby Ray.
She started out explaining that a criminal case is like a puzzle, that there are many elements of the case that tell the who, what, when, where and how.
She tackled the "false confession" theory presented by a University of Nevada psychologist.
Tise pointed out that Satterfield was not beaten or coerced. He was not lied to. He was Mirandized many times from the moment Rosenberg police stopped him while looking for Maya Rivera's car that he was driving.
She said the confession Ranger Chauvin elicited from Satterfield "was the very definition of good police work."
"This confession was a good confession. A true confession and it was a voluntary confession," Tise told the jury.
In checking off the events of that fateful week, Tise talked about Satterfield retrieving Maya's car June 14 from under a San Bernard River bridge where he had left it the day after the family was killed.
She said after a few days he figured the coast was clear and decided to go back and get the car. "You know, gotta have a car," Tise said.
And that's when Satterfield got caught. Tise looked directly at Satterfield sitting at the defense table and said, "Thanks for going back and getting that car!" She implored the jury in the weeks, months, and years ahead when thinking back on this case to not try and find the "why" of what Satterfield did.
"The law does not require us to prove why. Don't try to make sense of this crime. You will never have an answer any more than why children are killed in school shootings."
When talking about the events of June 10, after RayShawn was already dead and in the pit being burned, Tise said whether she (Maya Rivera) pulled a knife or not, she was not in control of that situation. He (Satterfield) shot her several times.
Then with RayShawn Jr. screaming "You shot my mama! You shot my momma!" he took the little boy out of the car, put him on the ground next to his mother and shot him in the back of the head.
In her final comment to the jury, Tise said, "May your verdict be swift and certain."
Not since October 2008, when James Garrett Freeman of Lissie was given death for the killing of Texas Game Warden Justin Hurst of El Campo, has another death penalty been assessed in Wharton County.
Including a lengthy voir dire (individual jury selection), this is reportedly the longest lasting trial in Wharton County history