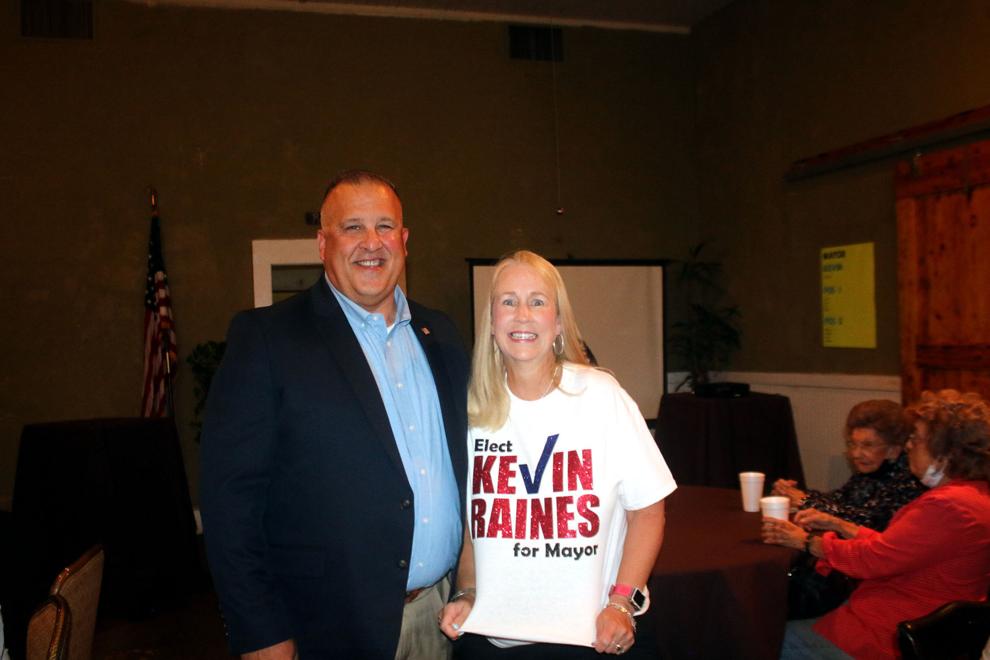 This weekend was a total downpour. And with the rain came the Raines — Kevin Raines that is.
The city of Rosenberg elected Raines as its mayor Saturday. He garnered 72.5% of the votes.
Right at 944 residents voted for the former Rosenberg police detective, who was elected to his first term of council in June 2019 when he defeated former council member Susan Euton in a runoff election.
This May, Raines ran against former Rosenberg mayor Cynthia McConathy, who drew 358 votes, or 27.5% of the votes.
This is the second time McConathy has run for mayor and lost. She lost in May 2019 to incumbent Bill Benton, who had defeated her in 2017 when she was mayor.
Benton was not allowed to run for mayor again this May because he has already served five terms in a row on council.
He may seek re-election to the council two years from now under city charter provisions.
Also Saturday, Tim Krugh was elected to the At-Large Position 1, earning 711 votes, or 55%. He ran against L. Jay Edenmeyer (77 votes), Rudy Cuellar, (271 votes) and former council member Alice Jozwiak (232 votes).
Jozwiak, who served a two-year term on the council in May 2016-May 2018, lost her re-election bid in 208 and was defeated in the June 2019 election by incumbent Jacob Balderas, who resigned in February.
Because none of the candidates seeking the At-Large Position 2 seat on Saturday earned at least 50% of the votes cast, there will be a runoff election between the top-two vote getters.
The top vote getter was former council member Richard Olson, who garnered 595 votes, or 45%. He will face Alicia Casias in the June 12 runoff election. She earned 25% (329) of the votes. Former council member Amanda Barta drew 16% of the votes (212) and educator Henva B. Medlow got 168 votes, or 12%.
Olson was elected to a two-year term in May 2018. He sought re-election in November 2020 but was defeated by Marc Morales.
The mayor receives a stipend of $500 per month and each council member receives $400 per month.
The newly elected council members will take their oath of office during a special-called meeting next week.