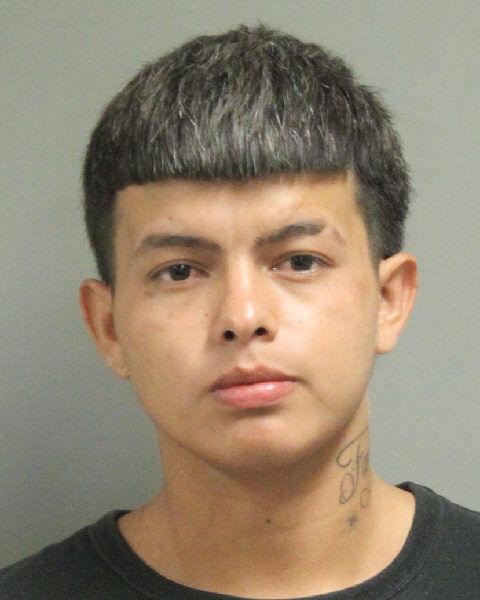 A Rosenberg teenager who fired shots from his car at another vehicle on Sunday, and then posted the deadly act on social media, has been arrested, police reported Monday.
Rosenberg police officers were dispatched to the 1800 block of Avenue E, a residential area, in reference to a shooting on that just occurred, said Assistant Police Chief Jarret Nethery.
Officers were told the incident began in the 3700 block of Avenue H. The victim told officers an individual pulled up next to his vehicle, displayed a handgun, and began firing rounds towards him, Nethery said.
"The victim sped away only to be chased by the suspect through the city, eventually to the intersection of Avenue E and Walnut Street where additional shots were fired," Nethery added.
"Witnesses to the incident were able to provide information regarding the suspect as well as video evidence apparently posted to the social media app Snapchat by the suspect."
Cristian Franco, 17, was taken into custody and will be charged with aggravated assault with a deadly weapon, Nethery reported.
Officers located a firearm matching the description provided in Franco's vehicle," Nethery said.
Franco was transported to the Fort Bend County Jail.
"Cristian Franco placed many individuals in danger on Sunday and thankfully no one was injured," said Rosenberg Police Chief Jonathan White.
"I am thankful for the quick and efficient response by Rosenberg patrol officers that tracked him down and safely took him into custody. This will not be tolerated in Rosenberg. The streets of Rosenberg are safer with this person behind bars."