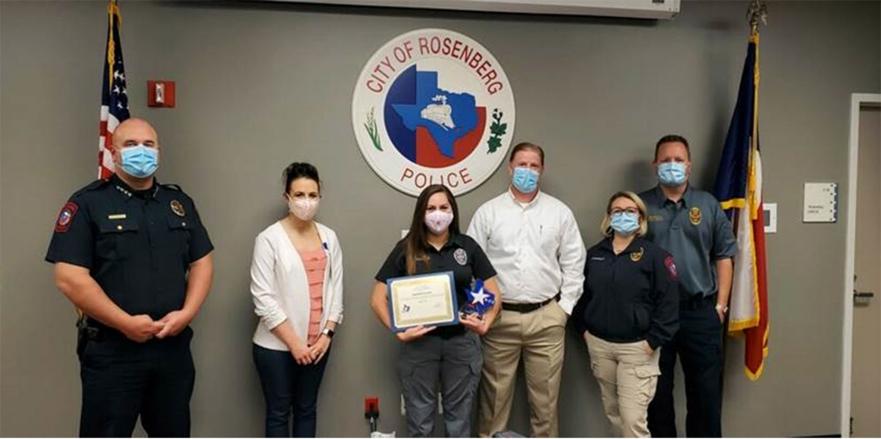 Rosenberg Police Department Dispatcher Christina Salinas has been recognized by the Texas National Emergency Number Association.
Salinas earned two prestigious awards from the statewide organization. She was awarded the Training Professional of the Year Award for exceptional contributions toward the advancement of training within the public safety community.
Recipients are selected from a pool of candidates across the state of Texas and ultimately only one of these awards is presented each year. Salinas was also awarded the Silent Hero Award in recognition of exceptional professionalism in the field of public safety. Rosenberg Police Chief Jonathan White introduced Salinas to the city council during its last meeting.
"Please join us in congratulating Christina on being recognized for these honors, we are fortunate to work with her and are extremely proud of these achievements," he said.