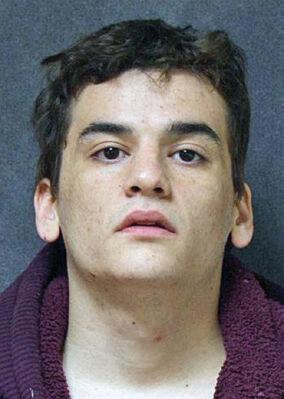 A 20-year-old man wanted in connection with a Texas murder and was taken into custody in Ansonia, Conn., in January 2018 has been indicted by a Fort Bend County grand jury.
Giuseppe Briguglio, of Katy, was found at an address in Ansonia and taken into custody as a fugitive from justice, Hartford, Conn., police reported on Jan. 11, 2018.
Briguglio was wanted by police in Stafford in connection with a murder.
Briguglio was 17 when he was arrested in Connecticut.
A Fort Bend County grand jury indicted Briguglio earlier this month on one count of murder, a first-degree felony punishable by up to life in prison and a $10,000 fine.
Judge Frank J. Fraley has been assigned to hear the case.
The homicide happened Jan. 1.
Stafford police said officers were summoned in the early morning hours to The Estates at Fountain Lake after dispatch received a "shots fired" call.
At the address, officers found Wilbert James Outlaw II , 22, dead in the breezeway.
Briguglio was extradited back to Texas.
The teenage girl traveling with Briguglio was listed as a missing person and turned over to authorities at the juvenile detention center in Hartford.