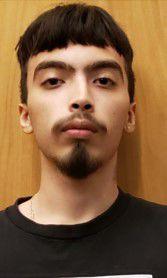 Ramon Vasquez faces life in prison if convicted of a first-degree felony offense. Judge Robert L. Rolnick has been assigned to preside over the case.
According to the Fort Bend County Sheriff's Office, deputies responded to a call Friday, Oct.15, 2021, at the intersection of Beechnut and Addicks-Clodine after reports of a two-vehicle car crash that resulted in a fatal shooting.
"Sheriff's deputies discovered the driver was likely at fault in the collision and was approached and shot by the other driver, who fled the scene after the shooting," a spokesperson for the Fort Bend County Sheriff's Office reported.
The 20-year old victim, Humphrey Magwira, was transported to a local hospital with multiple gunshot wounds. Magwira did not survive.
The suspect, later identified as Vasquez, was taken into custody by sheriff's detectives during the early morning hours and charged with murder. Vasquez remains in the Fort Bend County Jail on a $500,000 bond.
"This senseless and tragic loss of life occurred as result of a minor unintentional vehicle collision," Fort Bend County Sheriff Eric Fagan told The Herald immediately after the shooting.