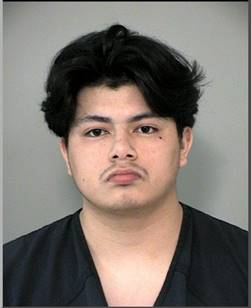 Fort Bend County Sheriff's deputies have arrested two individuals in connection with the death of a Richmond man in February.
Deputies arrested Wuilson Osmar Pereira, 18, and a juvenile in connection with the Feb. 13 murder of Blake Ingram.
Deputies were summoned to the 9800 block of South Mason Road in Richmond around 1 a.m. and found Ingram, 38, dead from an apparent gunshot wound.
After further investigation, detectives identified the Pereira and a juvenile as suspects in the murder, the sheriff's office reported.
Pereira and the juvenile were located and arrested without incident, according to the report.
Both suspects have been placed in custody at the Fort Bend County jail.
Pereira was charged with murder and has a bond of $750,000.