For years I have been collecting the DVDs of the Disney classics my brother and I grew up loving, including Robin Hood, The Jungle Book, Sleeping Beauty,101 Dalmatians, The Rescuers (and its sequel), The Aristocrats, the Lion King, Beauty and the Beast, Aladdin, etc., since we can't play the VHS tapes any more.
A few months ago I proudly added The Little Mermaid to my collection.
I tingled with nostalgia over still knowing every single word to every single song.
I even watched the behind-the-scenes commentary, just to hold onto that feeling a bit longer.
This was my childhood.
These were my memories.
However, when I recently heard Disney is producing a live-action remake of The Little Mermaid being cast with Halle Bailey — a 19-year-old black actress and singer — I was elated.
And then, the internet exploded.
I am dismayed, and offended, by the negative reactions, all of which seem to focus on the fact that a black woman has been cast as Ariel.
Do you remember The Little Mermaid TV series in the early '90s?
The show featured an original character named Gabriella — Ariel's friend who happened to be deaf, mute and Latina.
Not only was this character of a darker complexion, she used sign language.
She appeared in a couple of episodes and was based on 2-year-old Gabriella Angelina Bommino, a fan of the show who died of leukemia during the first season.
I was so electrified when I first saw Gabriella, that I ran to get my mom, who was equally pleased that the show spotlighted a bit of diversity in the cast (in terms of her race and the fact that she used sign language).
My only disappointment was the character didn't get a voice.
Gabriella was a character I needed to see as a 9-year-old girl.
Her brief presence made me feel welcomed into this fantasy world I adored.
So, quite simply, the re-casting of The Little Mermaid has me thrilled for all the little girls now.
I just do not understand why people are so repulsed by it.
The increasing diversity in family film entertainment, and I don't just mean the introduction of black characters, is an uplifting direction.
But there are actually people trying to scientifically prove why Ariel — who is 100 percent a fictional character — could not possibly be black.
If you want to know why casting Ariel with a black woman is so celebrated, and defended, specifically among black people, it is because so many of us never saw our reflections in popular shows or films that we loved.
My entire childhood, when pretending to be the popular characters at the time, I was constantly told: "You can't be so-and-so because you're black."
I still remember the boy who told me I couldn't be Wolverine because he wasn't black.
That was well over two and-a-half decades ago, and it still kind of stings.
If you've never been told you can't be something based simply on the hue of your skin, then you might not understand the humiliating bite of it.
If you have always been exposed to characters who look like you, you probably don't know what it feels like to feel excluded. And quite possibly, you can't understand the joy when, finally, you are included.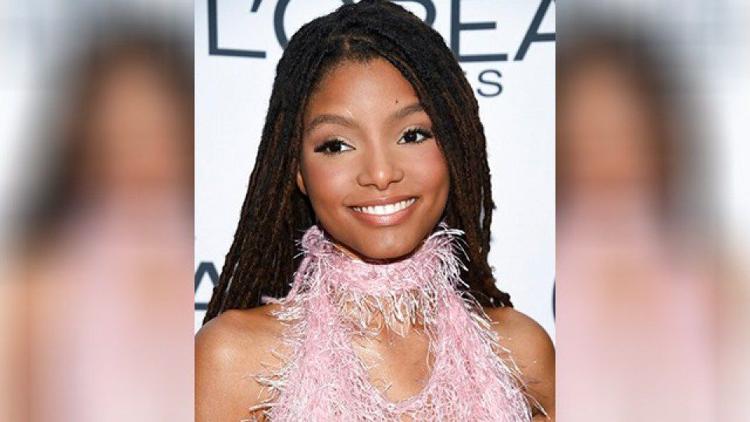 Casting Bailey as Ariel really is OK. It won't destroy the reputation of the original classic.
But if you are appalled at the remake of this story, then don't watch it.
Just stew in your own frustrations, you poor, unfortunate soul.
Reach Marquita Griffin at mgriffin@fbherald.com.