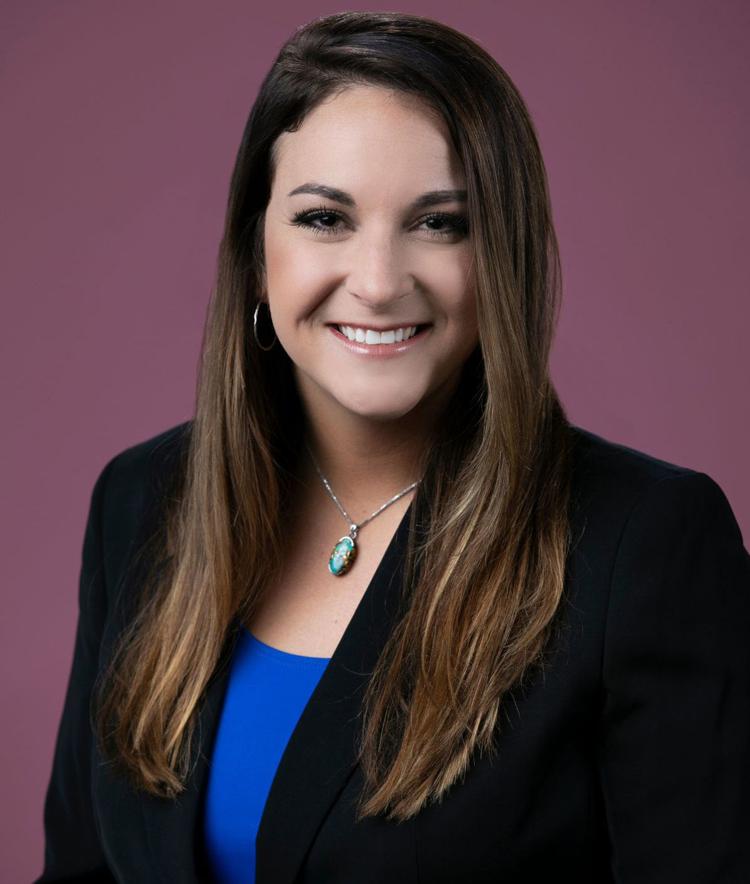 Since starting her position as the first-ever tourism and Main Street manager last spring, Jackie Wehring has created events downtown, garnered relationships with local business owners and, oh yeah, been promoted to assistant director of economic development. 
Wehring was promoted in April and said she is looking forward to continue growing with the community. 
"I will be working closely with the Economic Development team on current and new projects, business retention, expansion, and revitalization," Wehring revealed "I am so proud of the relationships I have made within the city. It has been great working with stakeholders to make improvements and see things grow in a positive direction." 
Wehring said in her new role she will be working closely with the economic development team on current and new projects, business retention, expansion, and revitalization.
"Jackie made an immediate impact on the Main Street program when she arrived March of 2019," Economic Development Director Jeremy Heath said. "We started to see an increase in attendance at annual events in the Historic Downtown District. Her digital marketing skills and her ability to build relationships with stakeholders really helped generate a lot of buzz in and for our downtown." 
Artisan market 
Last October, Wehring helped organize a fall artisan's market in Historic Downtown Rosenberg. Both vendors and shoppers thought it was a smash. Even the owners of the downtown shops were pleased with the turnout. 
Wehring said she counted hundreds of visitors strolling along Third Street during the time the event took place. A lot of them also visited stores lining the streets downtown, she noted. 
Among the local craftspeople was Ana Payne, 31, of Rosenberg, who fashions customized doormats in her home shop. She was selling mats with Astros, Texans and Dallas Cowboys logos for $30-$40 each, and handed out business cards in hopes shoppers wanted custom mats for their homes and offices. 
Payne said she looked forward to the next artisan market. Indeed, the concept was so well received, Wehring attempted to bring it back in March. But the coronavirus came first. 
"We did have an artisan market in Historic Downtown in October 2019 and the event was a great success," Wehring recalled. "We decided to bring the Artisan Market back this spring to showcase our downtown and give our local artisans a venue to sell their goods." 
Wehring told The Herald reporter covering the event: "I always have something fun in mind." 
Wedding Expo 
Wehring was also the ringmaster at the second annual "A Day to Remember – Wedding & Quinceanera Expo." 
About 30 businesses participated in the event, sponsored by the Rosenberg Development Corp.
"A Day to Remember – Wedding & Quinceanera Expo was a successful event," said Wehring, who helped organize the event. "We had over 400 attendees and 29 excellent vendors with a variety of services offered. There were dance performances, beautiful dresses on display, fun photo booths, cake samples and so much more. The attendees had a great time and our vendors enjoyed spending the day with our awesome community." 
Vendors and visitors alike were thrilled with the event.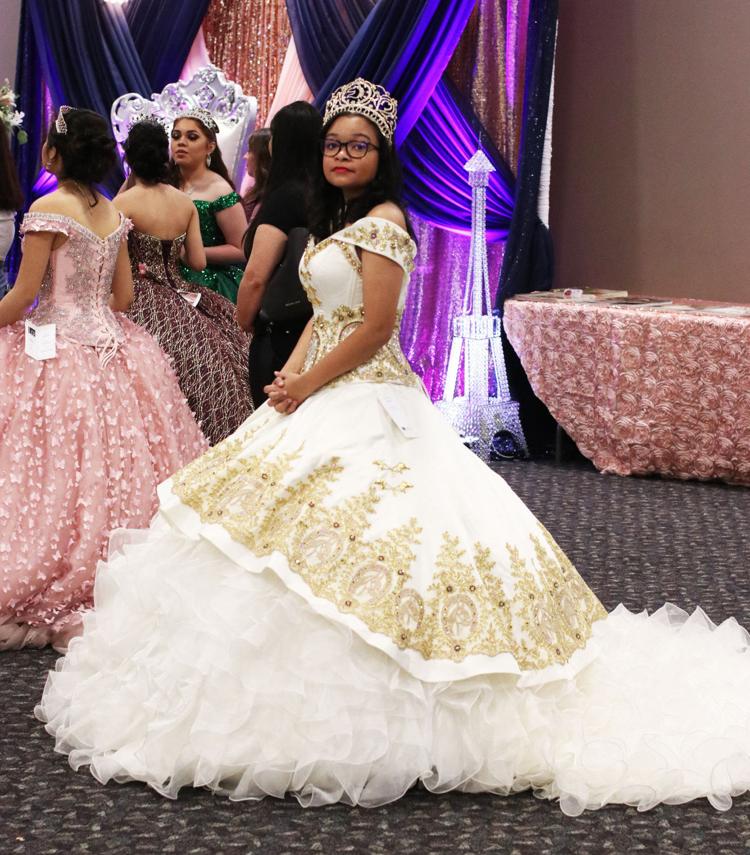 Michelle Rollins, sales manager at Springhill Suites in Rosenberg, said she was thrilled with the opportunity to meet potential customers. 
"This is a great opportunity to let people know what Springhill Suites has to offer," she said. "I told them we were the only hotel in Rosenberg that offered suites only — every room is a suite — and that we were the perfect place for out-of-town visitors to stay during weddings and other special events." 
Marina Ortiz and mom Maggie, who own and operate "Your Party Concierge," were equally excited about the opportunity to promote their party-planning service to potential customers. They left the three-hour event with two pages of a notebook filled with contact information of possible customers. 
"This is really great, we'll definitely be back next year," said Maggie. 
Cookie Walk 
Wehring also helped orchestrate the first-ever cookie walk last November. She and the Main Street Advisory Board, Main Street event planning committees, and downtown merchants teamed up to create the Shop Small Cookie Walk in hopes of attracting shoppers to the stores in downtown Rosenberg. 
The Shop Small Cookie Walk was a great way to support small businesses in historic downtown Rosenberg, Wehring said. 
Shoppers picked up their Cookie Walk passport at Another Time Soda Fountain (800 Third St.) and visited the participating businesses to enjoy free sweets while shopping. 
After visiting at least 12 of the 24 participating locations, customers dropped off their passport at the Rosenberg Railroad Museum for a chance to win a downtown Rosenberg gift basket. 
It was an enjoyable day of shopping while supporting our community, Wehring said. 
Taste of Rosenberg 
Hundreds of people packed into the Rosenberg Civic Center last August for the second annual Taste of Rosenberg. 
The city of Rosenberg and the Rosenberg Development Corporation hosted the event. And Wehring played a big part. 
This Taste of Rosenberg featured free food from approximately 15 area restaurants and businesses. The vendors were a mix of locally and nationally owned restaurants and offered an assortment of drinks, desserts, sandwiches, tacos, and pasta.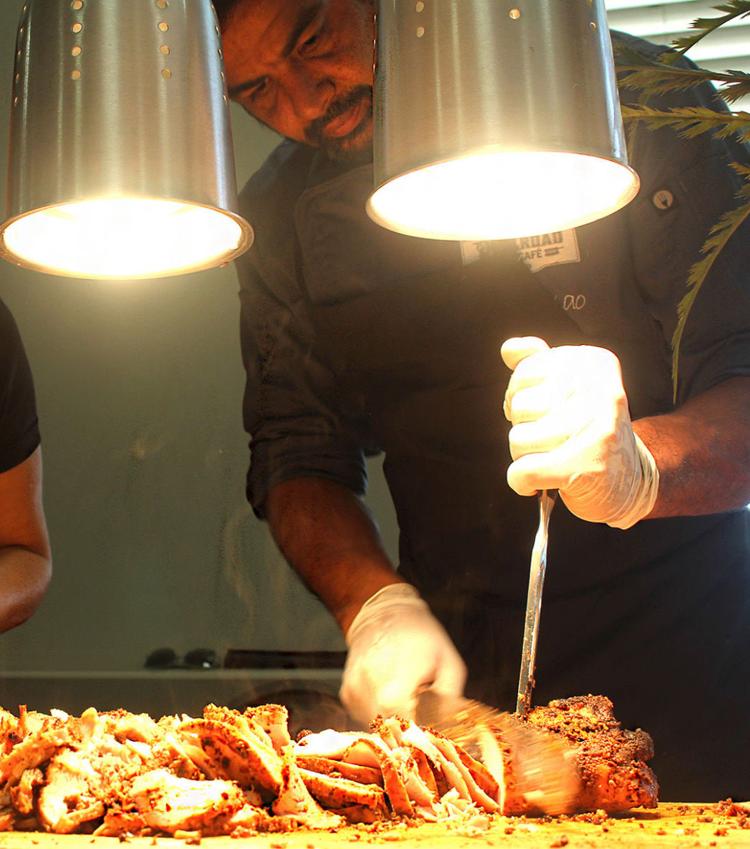 The event brought a huge crowd who munched on the finger-foods and samples provided by the restaurants and vendors. Lots of smiles could be seen on lots of faces. 
Wearing a new hat 
As Main Street director, Wehring focused on the program's core emphasis has been the restoration of historic buildings. 
The Main Street Program is fueled by a coalition of volunteers who work in partnership to promote and improve downtown Rosenberg. This coalition includes property owners, merchants, representatives of nonprofit organizations, and the city of Rosenberg.
"Those marketing skills have proven crucial in our role as ombudsman during the COVID-19 pandemic," Heath continued. "We've been able to stay in touch with and provide resources to our businesses through social media, e-mail, and digital surveys. Her ability to build relationships will be a tremendous asset in our business retention efforts. 
"We've got a lot of successful businesses in Rosenberg, and one of our most important responsibilities is to keep them here." 
Wehring said she's grateful that Heath has made her transition from tourism and Main Street manager to assistant director of economic development seamless.
"We have a great team and I have loved working with this department," Wehring said. According to Wehring, the EDC will continue to work with development stakeholders to expand and improve business in the city.