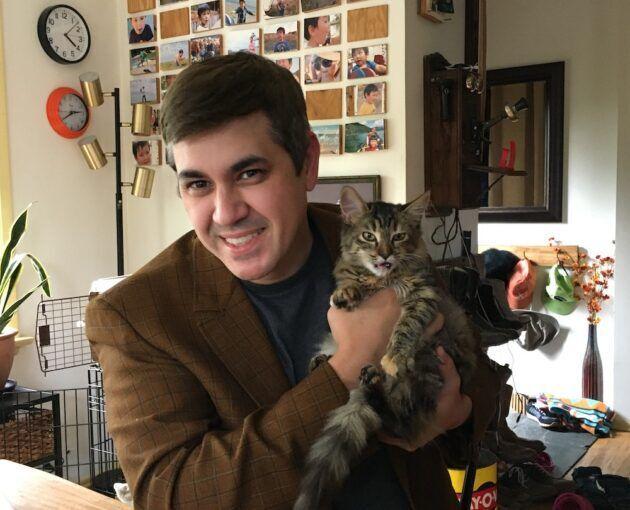 What's your cat trying to tell you when it meows five times in a row?
A 1997 graduate of Terry High School may have the answer.
Javier Sanchez has helped develop an App called "MeowTalk," which he says can decipher those loving — or bothersome — meows.
Javier is a technical program manager at Akvelon, a business and tech solutions firm based in Bellevue, Wash., where he worked on the "Alexa" project.
Javier, who earned a mathematics degree from the University of Texas and a masters degree in technology, said his team of app designers are presently working on a collar which will allow people to better understand their feline friends.
"The app is exciting but even more important is the collar," he said. "Once the collar comes on the market we expect it to really take off. Just imagine your cat walking into the room and talking to you with a human voice."
He said the cat translation app will be greatly appreciated by those stuck in their homes by the coronavirus pandemic.
"I always knew the app had great potential but the collar is truly exciting. The collar will allow many people to communicate with their pets, and that's important, especially in a time of social distancing and stay-home orders," he explained. "Being able to understand their cat will totally change how people spend their time at home."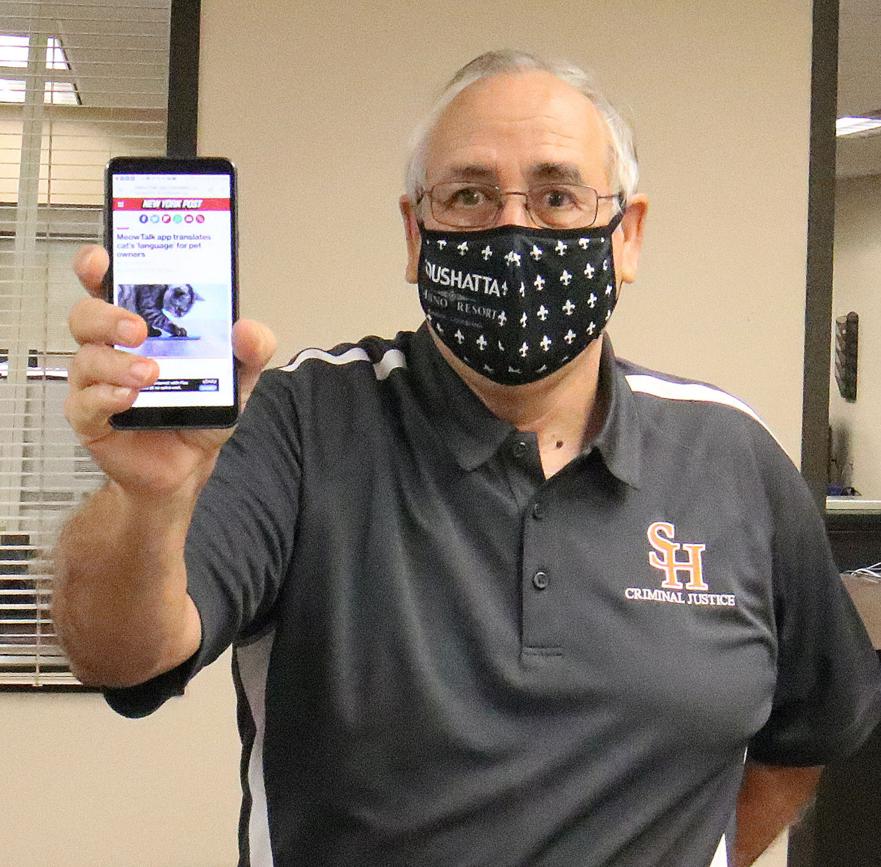 With 90 million cat lovers in the U.S. alone, Javier expects the app and collar to be an easy sell.
Naturally, there will be some programming for pet owners, he explained.
They will have to program the collar to understand what their cat is saying or asking for.
"No two cats have the same vocabulary," he said. "Some cats don't speak and others have a dozen words in their vocabulary."
He said the collar will be programmed to help pet owners decipher their cats' comments to say words like "I'm hungry" or "I want to go out" or "I want to come in," "I'm in pain" or "afraid."
"The app will generally tell people what their cat intents are, what mood they're in or their state of mind," he said.
He said the collar will eventually learn what an individual cat is attempting to express. "The collar will learn. It will update daily. And pet owners can help it learn."
Javier said he tried a prototype collar on his own cat, which has about 7-8 word vocabulary.
He said he got the idea after coming across research on feline vocabulary online and hearing news reports on PBS radio.
He pitched the idea to his bosses at Akvelon, who agreed to allow him to lead an in-house team of app designers.
While other app designers were working on customer-specific designs, Javier and his team contacted a Greek researcher living in Italy who had studied feline vocabulary.
Javier and his team took the raw data and cassette tapes of cats meowing and spent an intensive 3-4 months designing the "MeowTalk" app.
"We had to throw a lot of Hail Mary passes to get the app up and running," he said.
Dog lovers shouldn't expect to see a similar app or collar anytime soon, Javier said.
"The science isn't there right now for a dog app," he said. "Dogs simply don't have the vocabulary range. They can bark but their barks sound the same no matter what they're trying to communicate."
Javier's parents are Jesus and Mary G. Sanchez of Rosenberg.