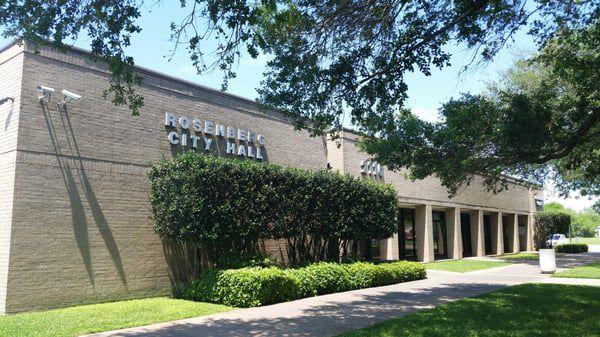 Rosenberg Mayor Bill Benton has a feeling it will be a while before council can meet at City Hall again.
At the Rosenberg City Council workshop meeting Tuesday, Benton explained why the meeting was not held in person, but rather via Zoom video conference.
"We're not meeting in this council chamber because we had a local spike (in coronavirus cases)," he told the rest of council. "It's real and it's coming.
"I doubt we will be back in the chamber for the next several meetings, OK?
"When we are back in the chamber, I've been told it's my call. You must wear a mask. I know you don't want to wear a mask. Whenever we do meet back in the chambers, we need to do what's safe for others and ourselves."
Fort Bend County officials announced Tuesday they would impose an ordinance requiring customers and employees to wear masks inside of commercial establishments. The ordinance goes into effect Thursday and will remain in place for at least two weeks.
A total of 3,267 residents have tested positive for the virus, according to the Fort Bend County Health and Human Services Department, which is tracking the impact of the virus countywide.
In the 77471 zip code of Rosenberg, there are 269 confirmed cases of coronavirus.
According to City Manager John Maresh, six city employees have tested positive for the potentially deadly virus.
Benton revealed he personally knows six individuals who have contracted COVID-19 in the last week.
The next regular Rosenberg City Council meeting will be held July 7.
Citizens will not be allowed to attend council meetings, but can still ask questions via letters, telephone or email.
Meetings can be watched live on the city's YouTube Channel "RosenbergTXGov," on the city's website at www.rosenbergtx.gov/tv, and on Comcast Channel 16 for residents within the city limits.