More than 8,000 voters cast ballots on the first day of early voting in Fort Bend County — 3,000 by mail.
Republican voters significantly out-voted Democrats on the first day, according to the Fort Bend County elections administrator.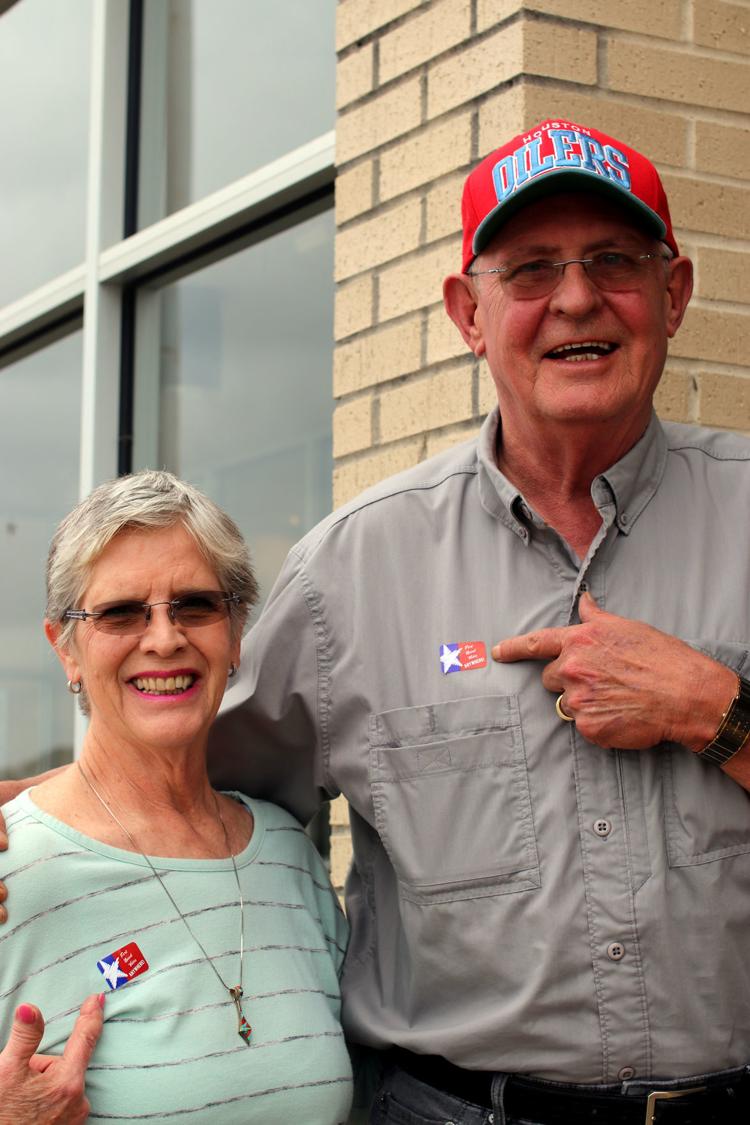 A total of 8,366 votes were cast in the Democrat and Republican primary elections on Tuesday.
Early voting ends Feb. 28.
Of those who cast ballots on the first day, 5,364 voted in person while another 3,002 voted by mail.
A full 4,891 Republicans voted by mail or in person on day one, compared to 3,474 Democrats.
A total of 3,544 Republicans had requested mail-in ballots by the deadline. Right at 1,500 returned their ballots. Some 4,891 Democrats requested mail-in ballots but only 1,504 had been returned by day one.
Some 450,000 residents in Fort Bend County are eligible to vote in the primary elections, 30% more than could vote in the last primary election.
Voters can cast ballots at any poll site but must provide photo identification.
Here's how the ballots compared by poll sites:
Beasley — 9 Democrats, 23 Republicans
Bowie Middle School — 80 Democrats, 429 Republicans
Chasewood — 102 Democrats, 7 Republicans
Cinco Ranch — 180 Democrats, 463 Republicans
Clayton Oaks — 71 Democrats, 184 Republicans
Four Corners — 173 Democrats, 133 Republicans
Fulshear — 46 Democrats, 234 Republicans
Hightower — 129 Democrats, 26 Republicans
Jacks Conference — 93 Democrats, 217 Republicans
Kroger's — 54 Democrats, 59 Republicans
Lost Creek —66 Democrats, 133 Republicans
Meadows Place — 38 Democrats, 109 Republicans
Missouri City — 202 Democrats, 46 Republicans
Needville — 8 Democrats, 115 Republicans
Pioneer Conference — 15 Democrats, 21 Republicans
Quail Valley — 67 Democrats, 87 Republicans
James Reese Career & Tech — 48 Democrats, 82 Republicans
Rosenberg Annex — 157 Democrats, 319 Republicans
Sartartia Middle School — 66 Democrats, 81 Republicans
Sienna Annex — 93 Democrats, 134 Republicans
Sugar Land City Hall — 69 Democrats, 68 Republicans
Sugar Land Library — 93 Democrats, 169 Republicans
Stafford City Hall — 35 Democrats, 27 Republicans
Tompkins High School — 77 Democrats, 226 Republicans