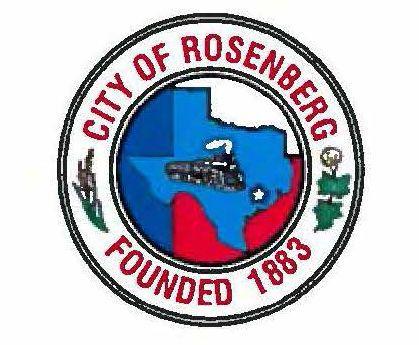 The city of Rosenberg is taking advantage of the reconstruction of Bryan Road to complete the reclaimed water line project.
At the Rosenberg City Council meeting Tuesday, council members entered an agreement with Fort Bend County to construct the reclaimed water line beneath Bryan Road.
The project is estimated to cost the city $236,297. Funding for this project comes from the water/wasterwater fund.
Fort Bend County is currently designing the expansion of Bryan Road between the city limits and FM 2977, or Minonite Road, to a four-lane major thoroughfare. 
As part of this project, the city must construct the reclaimed water line in order to serve additional areas as development occurs.
The reclaimed water system expansion is included in the city's current capital improvement plan.
Fort Bend County has provided the agreement to formalize the funding obligations for the design and construction of the proposed 10-inch reclaimed water line.
This project will connect and extend the reclaimed water distribution line from Bryan Road to FM 2977.
It will also connect to the reclaimed water line installed by Municipal Utility District No. 218 to serve the Sunset Crossing subdivision located between FM 2977 and Benton Road.
Council member Jacob Balderas asked the advantages over a typical water line.
According to City Manager John Maresh, customers can use the reclaimed water for landscape irrigation purposes and as an incentive to encourage developers.
The city receives over-conversion credits from the Fort Bend Subsidence District at the rate of 1.5 gallons of credit for every gallon used.
The credits can be used by the city to offset a portion of the groundwater reduction requirements as mandated by the subsidence district.
"I'm not thrilled about this because the only reason we're doing it is to offset credits," Balderas said. "It just seems like a lot of money for me."
Council member Richard Olson asked if this project could be postponed for a year.
Maresh explained that while Fort Bend County constructs Bryan Road, the city would save money on construction costs.
"We're going to have to have it," Olson said. "I'm in favor."
Mayor Bill Benton noted that there is no getting around this project.
Council member Isaac Davila made a motion to enter an agreement with Fort Bend County to construct the reclaimed water line.
The motion was seconded by council member Tim Anders and passed unanimously.
Council members Kevin Raines and Steven DeGregorio were not present for Tuesday's meeting.
The next regular Rosenberg City Council meeting will be held via Zoom teleconference on Aug. 4.
Citizens will not be allowed to attend council meetings, but can still ask questions via letters, telephone or email.
Meetings can be watched live on the city's YouTube Channel "RosenbergTXGov," on the city's website at www.rosenbergtx.gov/tv, and on Comcast Channel 16 for residents within the city limits.