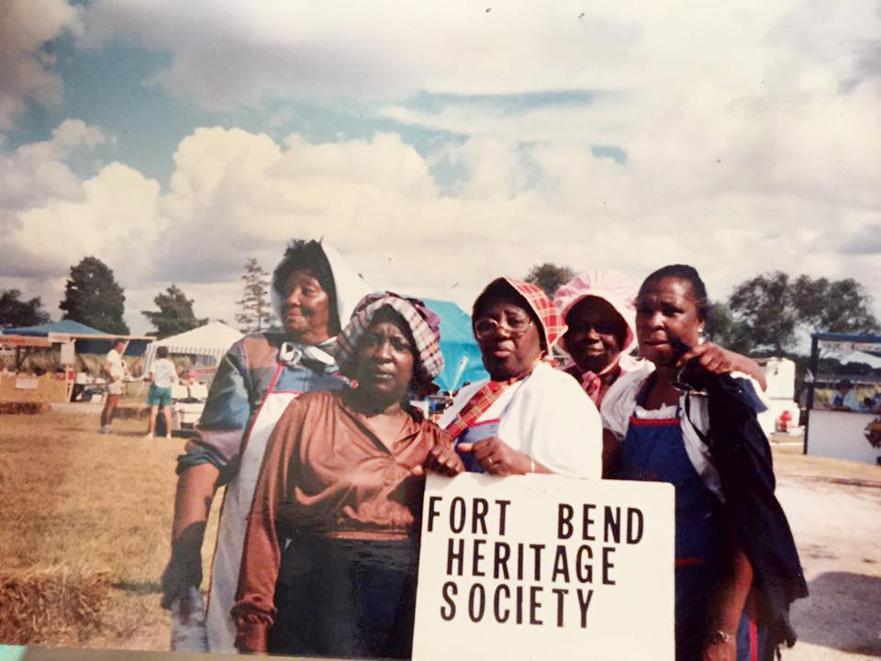 The Fort Bend Black Heritage Society may have begun under a slightly different name nearly four decades ago, however, the organization's motivation has never changed: "to highlight, promote and preserve black history in Fort Bend County," explained Sha'Terra Johnson, the organization's vice president.
Johnson, who lives in Rosenberg, is the granddaughter of Lannis Johnson, one of the organization's founding members and president.
"The Fort Bend Black Heritage Society was organized in 1984 by black citizens who were focused on community service, except back then it was called the Fort Bend Heritage Society of Rosenberg," Johnson said, explaining the name was updated about nine years ago.
And considering her grandmother was a founding member, Johnson proudly adds: "I've been a part of it since I was born in 1986."
Lannis, the last living member of the organization's founders, said to see her granddaughter take the helm with such vigor fills her with immense pride. And hope, too.
"I became president of our club about five years after it started and I was doing all I knew how to do," said Lannis, 75. "But Sha'Terra is so educated and knows how to use computers to get our message out there. It feels good watching her, the rest of my family, and the kids getting involved. It feels real good. "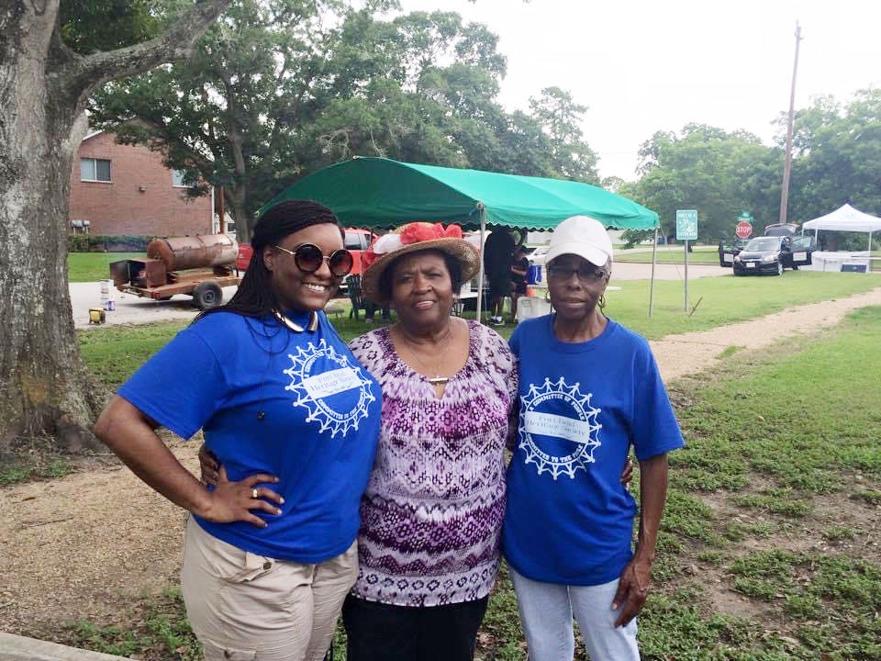 Lannis said the Fort Bend Black Heritage Society is driven to share the intricacies of black history — locally and nationally — "beyond what's taught in history classes."
"Even now I'm learning things about my own history," Lannis said. "It is important to know your history, keep it and share it."
The Fort Bend Black Heritage Society started as a riding club that was "doing a little bit of everything in the community," Lannis said. But after a while, members set their efforts on purchasing land for a community cemetery in Orchard, Texas. The seven acres were purchased in the 90s and to date, no one is buried on the land. The society is currently in the process of plotting it.
Lannis said she is quite proud of the founding member's achievement in securing the land in Orchard.
"We didn't have but one black cemetery in Rosenberg at that time and that was there before I was born," Lannis said, referring to Byrd Cemetery on Blume Road in Rosenberg.
While the society is going through the process for the Orchard cemetery, it is intensely focused on the one in Rosenberg, which happens to be the burial site of slaves, World War I and World War II veterans, and relatives of current Fort Bend County residents.
Years ago, the Fort Bend Black Heritage Society partnered with several churches, organizations and volunteers to clean the two-acre cemetery, which, records show, include graves that date back to 1906.
Through that initial process of cleaning up Byrd Cemetery, Lannis said her granddaughter "started researching the history of the people buried there and then the people in the community."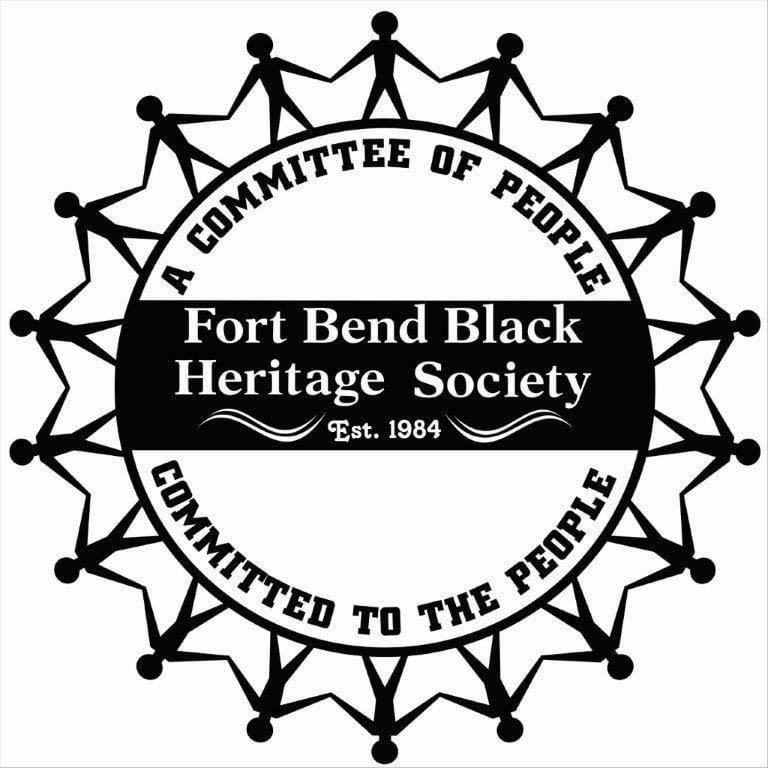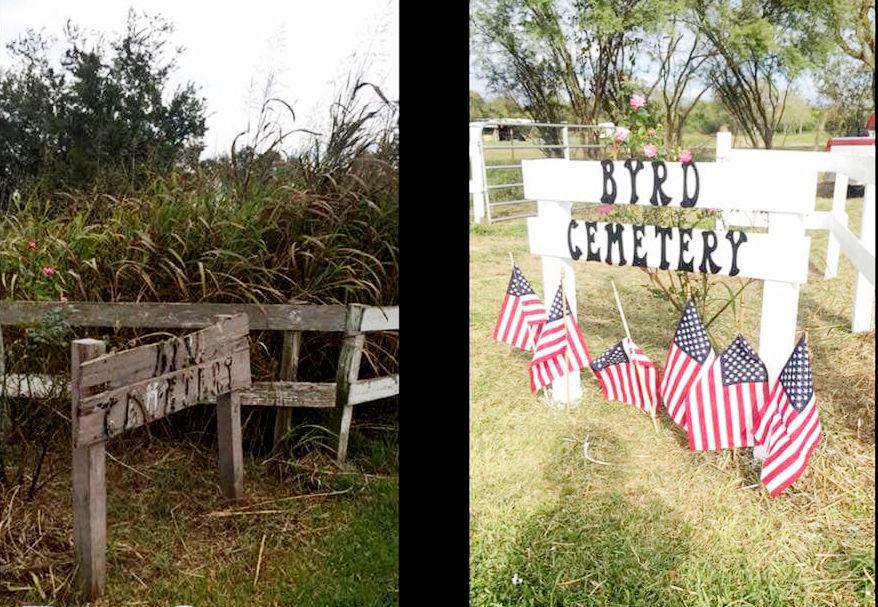 The history that was being revealed was astonishing, she said.
She pauses thoughtfully. "A lot of youngsters don't know their history and it's a shame because a lot of the ancestors have already passed away."
History, Lannis stressed, is meant to be handed down by those who lived it. And those who receive it, have the responsibility of preserving it and passing it on.
"[Original members of the Fort Bend Black Heritage Society] knew something needed to be done about our history. We needed to give it to the children," Lannis said firmly. "But sometimes history is hidden. So we wanted to bring it out into the open."
Although the Fort Bend Black Heritage Society has been active for 36 years, Johnson is working on increasing awareness and support for it.
"The founding members were getting things done," she emphasized. "But there wasn't a lot of marketing and publicity in the way of branding the name. Facebook wasn't around then."
But now, more than ever, is the opportunity for the Fort Bend Black Heritage Society to brand itself and foster interest in its efforts on social media.
The organization has a Facebook page and a website is in the works.
"When I returned home from college I wanted to revamp the organization," Johnson said.
Not only does the Fort Bend Black Heritage Society focus on local black history and culture — a current objective is to encourage and assist black residents to initiate genealogy projects — it works to support black families and businesses.
It also offers financial seminars and encourages black residents to vote.
"Rosenberg has experienced a lot of economic development," Johnson said. "I grew up here. I remember what it used to look like. I personally know how much it's grown. But within the growth, history can be lost. We need to share that history — with the people who already live here and those moving here.
"Our history is something that should be shared on a regular basis."
Since its inception, the Fort Bend Black Heritage Society has hosted festivals, trail rides, events honoring black community members and Juneteenth celebrations.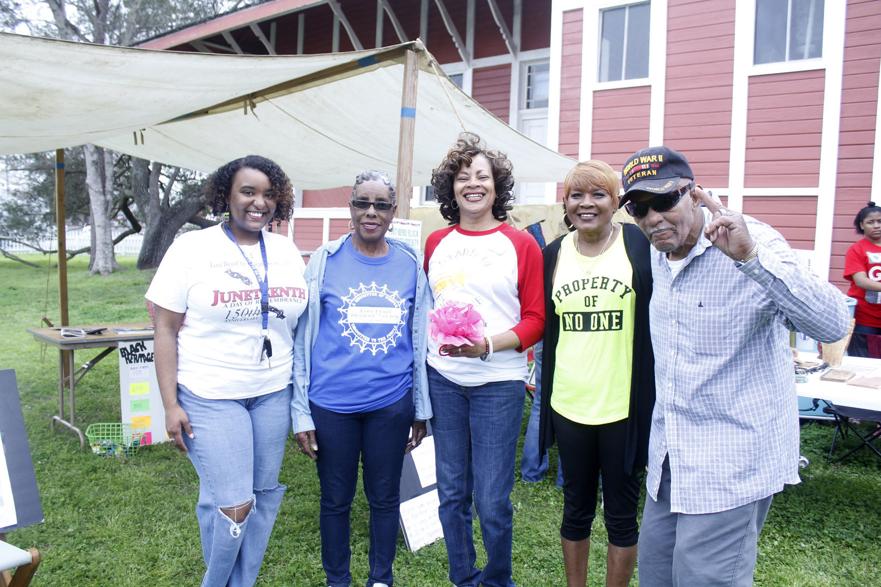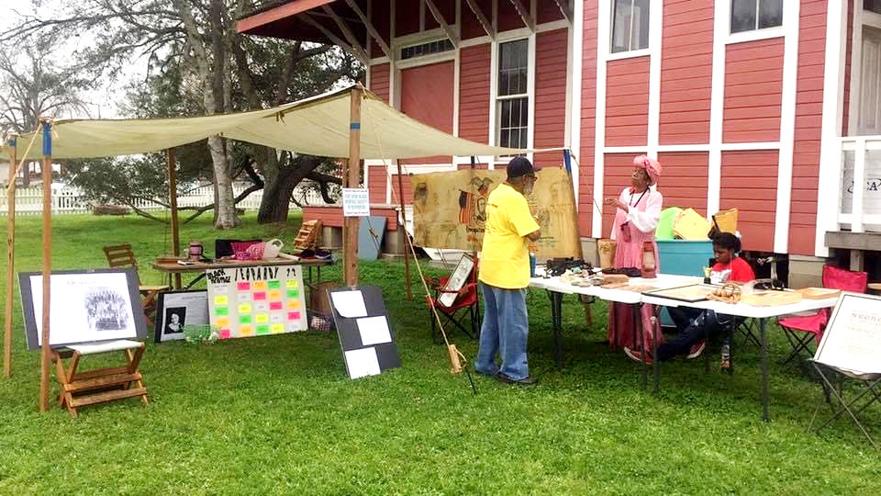 The most recent Juneteenth celebration was hosted in partnership with the Fort Bend Heritage Unlimited Museum in Kendleton.
Johnson considers the first time she laid eyes on the museum nearly 10 years ago. It was an experience that left her awestruck and inspired.
"It's a wonderful place," she said. "All of the artifacts, genealogy, and exhibits about black heritage are amazing. I was thinking, why don't more people know about this?"
And this is why the Fort Bend Black Heritage Society was enthusiastic about this year's Juneteenth celebration at Bates Allen Park.
In light of the pandemic, social distancing and masks were enforced, but attendees were able to experience speakers, activities and vendors.
"Celebrating Juneteenth was always so important to the founders of the Fort Bend Black Heritage Society," Johnson said.
Hosting the celebration in Kendleton was like hitting three birds with one stone: It honored a central celebration in black culture; allowed the Fort Bend Black Heritage Society to increase awareness about its presence; and spotlighted the Kendleton museum that houses a plethora of local black history.
"The history there shows how black slaves, sharecroppers, residents and families contributed to this county," Johnson said of the museum.
The Fort Bend Black Heritage Society meets every second Monday of the month at 7 p.m. in the George Memorial Library in Richmond, however, since the onset of the pandemic, the group meets virtually via Zoom.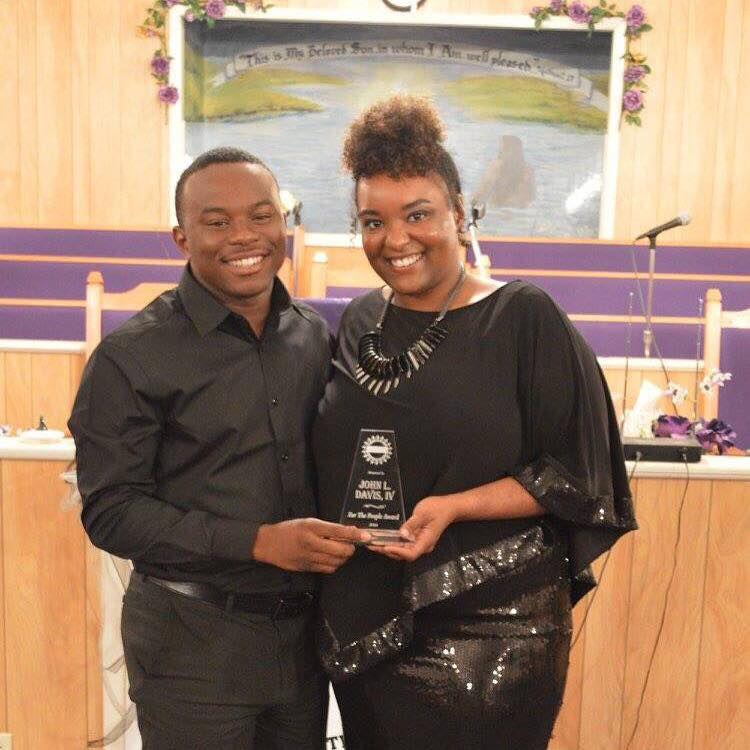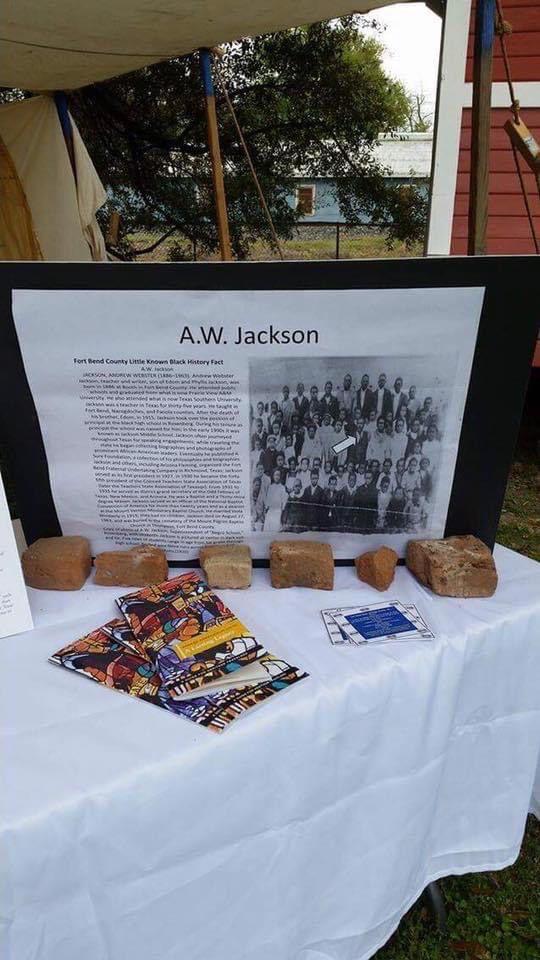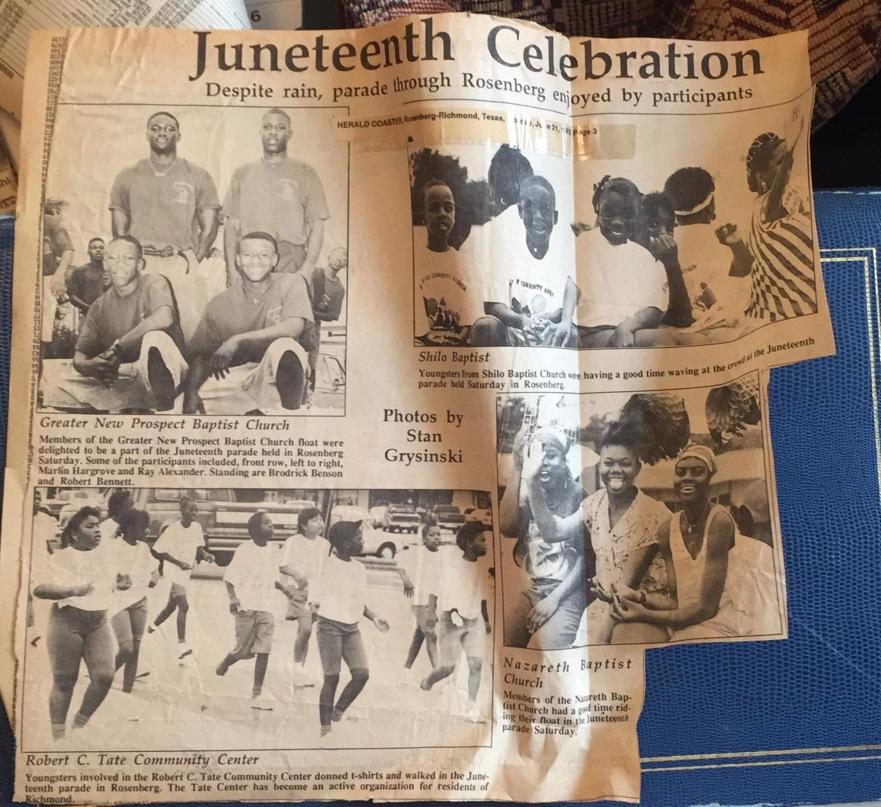 "We encourage anyone to join the meeting and you don't have to be black to join," she said. "But black history, efforts and culture are our focus. The history of black people in this county has been glossed over and we want to make sure to pay homage to that history.
"We are like the other local heritage groups, like the Hispanic Heritage Society, the Czech Society of Texas and the Jewish Society in that we celebrate our culture," Johnson said. "And we have a great time learning about all the heritages of Fort Bend County, too. That's why we collaborate throughout the county — to remain unified, but also to educate."
The society currently has 20 members "and a host of volunteers," Johnson said. Members pay annual dues of $240 or $20 per month. Members can also opt to have half of the dues put toward an individual plot at the Garden of Rest Cemetery.
Johnson encourages people to connect with the Fort Bend Black Heritage Society because the organization offers many ways to give back to the community.
"I'm a social worker and a community social worker," she said. "My goal is to unify the black entities so we can empower our community. It's important for us to thrive and move forward as a people. And right now, especially right now, this is something everyone is yearning for."
---
Connect with the Fort Bend Black Heritage Society on Facebook, by emailing FBheritagesociety@gmail.com or by calling 832-877-2756 or 832-277-4347.