A Travis High School coach was gunned down at a Rosenberg sports complex on Saturday by the father of his step children, authorities reported.
Derwyn Lauderdale, 29, was shot to death in front of one of the children, Rosenberg police reported.
Police were summoned to the Seabourne Creek Sports Complex around 10:30 a.m. Saturday to answer a "shots fired" report and found Lauderdale suffering from a gunshot wound to the stomach.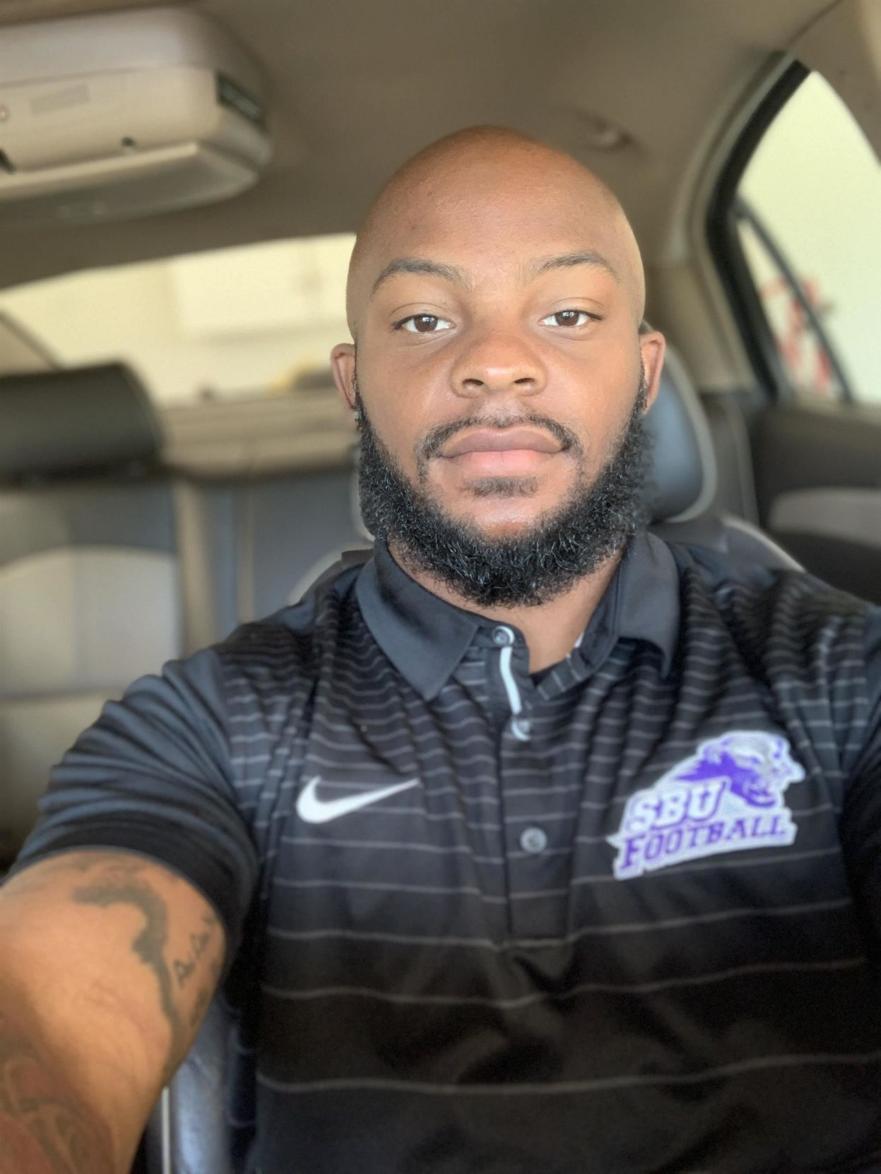 He later died from his wounds.
The suspected shooter, James Hamilton, 28, was apprehended at the sports complex shortly afterward, Rosenberg Police Chief Jonathan White said.
"The suspect, James Hamilton, ran into the crowd and acted as if he were a spectator and didn't know what had occurred," White explained. "It's very unfortunate. We found Derwyn Lauderdale was the stepfather to Hamilton's children and one of the children was actually there to play football (Saturday) and had to unfortunately witness this event."
The sports complex was hosting a youth football league Friday night. That was the reason for both men being present.
Lauderdale was a first-year teacher and coach at Travis.
The school, in a letter to the community, said faculty, staff and students were shocked and saddened by Lauderdale's death.
"We are honored to have known him and learned from him. Coach Lauderdale posted this Tweet on Friday: 'There's always work to do.' May we honor his life by continuing the great work of teaching and coaching."
Lauderdale had joined head football coach Trey Sissom's staff after playing and serving as a graduate assistant at Southwest Baptist University.
Lauderdale was starting his high school coaching journey under Sissom, his head coach at Houston Bellaire High School.
Authorities said Hamilton had an on-going family-related dispute with Lauderdale and lengthy criminal history in Harris, Brazoria and Galveston Counties, including previous arrests for violation of a protective order, unlawful carrying of a weapon and terroristic threat causing fear of imminent serious bodily injury.
Hamilton faces charges of murder and possession of a stolen firearm.
"What a sad set of circumstances that took place during this event. Children came to play a game they love, only to have it ruined by a career criminal committing an act of family violence," said Chief White. "Our thoughts and prayers go out to those affected by this tragedy, and we will pursue appropriate charges so justice may be served."