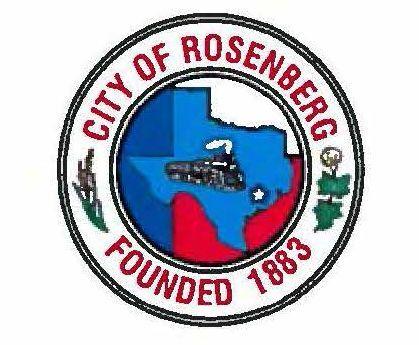 Rosenberg Planning Commission member John Paul Anders envisions a different kind of Rosenberg — a Rosenberg where residential developers can easily build on 50-foot lots.
But that might not happen while Anders is on the commission, as long as the rest of the board has anything to do with it.
At Wednesday's planning commission meeting, commission members spent more than an hour debating a proposed planned unit development.
A PUD is utilized when the developer wants to establish alternative standards to the city's.
The PUD at issue is otherwise known as Cottonwood Tract, and the development would be located on Cottonwood Church Road.
The developer proposed to plat 70% 50-foot wide lots and 30% 60-foot wide lots on this tract. The city standard is 60-foot wide lots.
While planning commission members Pete Pavlovsky, Anthony Sulak and George Zepeda said they liked the PUD, they couldn't get behind the 50-foot lots.
"Don't forget we did a survey," Zepeda reminded the commission members. "We have 730 50-foot lots that are vacant (in the city). I would prefer the 60-foot lots and stick with the city code."
PUD community development manager Robert Santini explained that the developer would make several changes to the parkland dedication ordinance that includes miles of trails and park space in exchange for the 50-foot lots.
"Our proposal with the PUD focused a lot on under-utilized private yards and turning it into a common park land," Santini told commissioners.
"We have a comprehensive trail plan throughout that connects all the private property through a public space."
Anders said he liked that this proposed development was a variation of product compared to the other proposed developments that are brought to the planning commission.
"There are people younger that want choice," Anders said. "They want product and selection with the green space. It's all tactically planned.
"I'm not trying to be ageist or anything, but thinking of the new home buyer, they're not going to the Oaks of Rosenberg to buy ranch-style lots.
"They're going to look for a variation of products. It's not that I'm trying to dismiss the work people have done for decades to keep the 60-foot lots. The work we're doing here, we can hold out as long as we want, but in a couple of decades, a new commission could flip it anyway. I'm not trying to dismiss anyone's wisdom."
Zepeda countered that Rosenberg City Council members wouldn't be in favor of this proposed PUD.
"Our job isn't to rubber stamp things for council," Anders said. "Our job is to deliberate and discuss. I stand by what I said."
Sulak said that smaller lots don't equate to better products.
"What you want with almost any developer is you want people to buy their forever homes," Sulak continued.
"In doing so, you don't want an influx of all starter homes.
"Lot size doesn't depict quality. But as the community grows, lots will always be pushed to get smaller and smaller as land value goes up. I would be in favor of adhering to our standard."
Zepeda then made a motion to pass the PUD, but with all 60-foot lots. The motion was seconded by Sulak.
Anders voted against the motion, but it carried 3-1.
This item will be brought to council for approval.