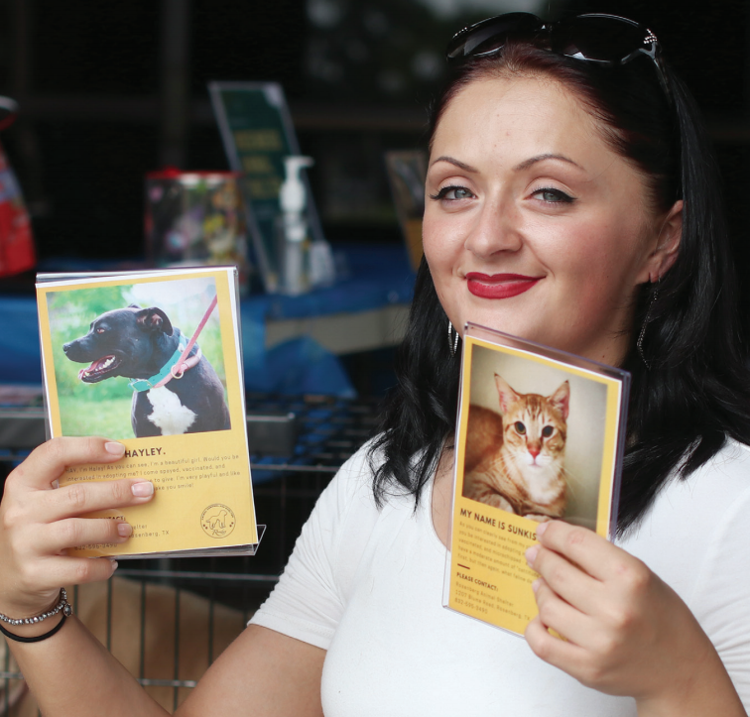 Customers walking into some Rosenberg businesses will be greeted by cheerful employees — and perhaps a happy pooch or cat.
Rosenberg's new animal control Director Mara Hartsell is handing out countertop displays featuring the animal shelter's stray dogs and cats. It wasn't her idea originally, but she thought it sounded like the perfect — and inexpensive — way to help get the strays adopted.
"I actually got the idea from a former volunteer, and I thought, 'What a wonderful idea, why not give it a try?'" she recalled. "If it sounds reasonable, and it's affordable, sure, we'll give it a try. We will try anything to increase adoptions."
Hartsell has already handed out displays to 15 businesses.
The feedback has been all positive, she said.
"It doesn't cost the businesses anything other than a little counter space, but it makes them feel very invested in helping the animals," she said. "They tell me they feel like they're doing their part in helping get these animals adopted."
The cost of the clear plastic displays doesn't bust the shelter's budget and the staff or volunteers can take the high-quality photos of the adorable cats and dogs and write the whimsical, clever bios to help entice shoppers to "head to the shelter to find their new best friend," Hartsell said.
Businesses interested in getting a countertop display may call Hartsell or the shelter at 832-595-3494.