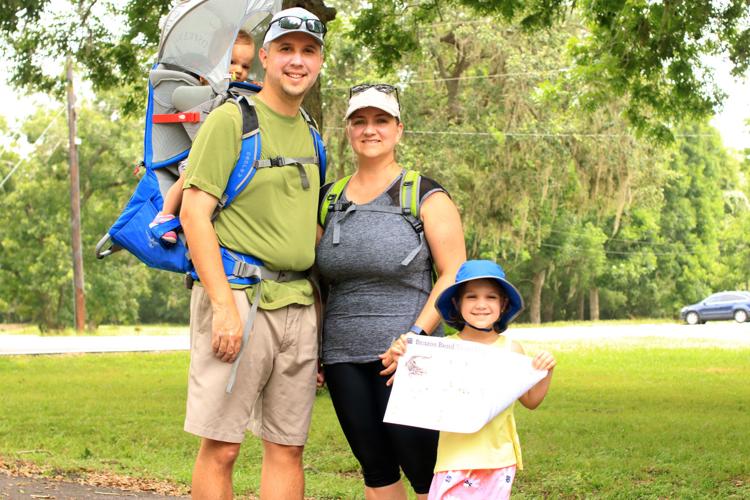 Like millions of Americans, Vicki and Jim Bevan of Spring Branch have spent way too much time indoors during the coronavirus pandemic these past four months.
Last weekend they decided to spend a day outdoors in nature — any place other than their backyard or the big city. So they decided to visit Brazos Bend State Park in rural Fort Bend County. And for good reason: The 4,879- acre park has 37 miles of trails to help hikers, bikers, walkers and horseback riders enjoy nature and the outdoors while practicing social distancing.
Others had the same idea. Dozens of bike riders traversed the trails and roadways at the park last weekend.
Even though visitors must apply online to get into the park, and the number of visitors is limited to 350 on a single day, most said it was well worth the effort.
Bhavin and Hetal Hadvani of Clear Lake brought sons Aryan and Vir and their bikes to Brazos Bend State Park last weekend to enjoy some outdoors. Others, like the Havard family from Mississippi, and Curtis Lynch of Rosharon, made the trip in hopes of taking home some fish from one of the many piers at the park or along the shores of the many lakes.
Anglers do not need a license to fish in a state park.
While their parents fished, Naiomi Burrough, 8, and Aunt Marissa Havard, 10, climbed vines and scampered down trails. Many of the trails are wheelchair-friendly. Yet other visitors planned to spend a night at the many campsites scattered throughout the park.
COVID-19 wasn't going to prevent them from enjoying the Great Outdoors. Nature photographers and bird watchers joined hikers, bikers and walkers on the trails and roadways.
The pandemic has prohibited the gathering of large groups of people, which means the nature center and observatory are closed and guided tours are not offered at this time.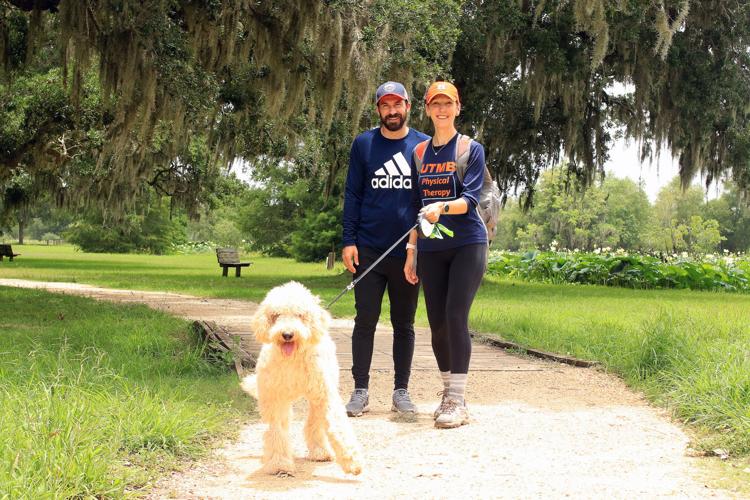 Thinking of heading out to Brazos Bend State Park?
Here are a few of the most popular attractions:
Creekfield Lake Nature Trail: This fully paved .5-mile trail tours a wetland area. You'll find exhibits with touchable bronzes of wildlife, an accessible boardwalk and observation deck, and rest areas with shaded benches.
Hike and bike trails: Trails circle lakes, connecting with each other and heading into the hardwood forest. Pets must be on a leash no longer than six feet, and must not drink from or enter the lakes. Read about alligator safety on park maps and on signs in the park.
Horseback riding: Brazos Bend has 13 miles of multiuse trails, and primitive equestrian campsites at the trailhead. You must bring your own horse and show proof of negative Coggins.