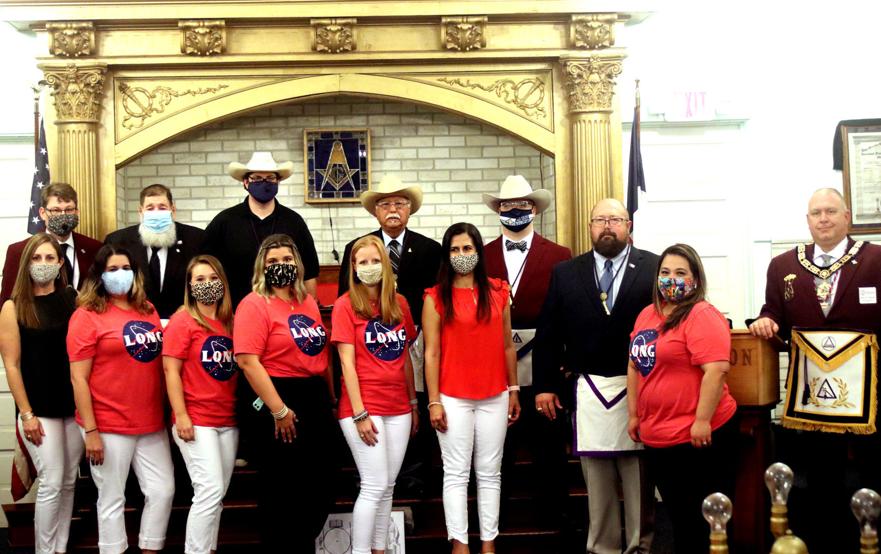 Year after year, educators spend hundreds of dollars and countless hours preparing for the new school year.
And for the second year in a row, the Richmond Chapter No. 467 Holy Royal Arch Masons wanted to do something to help.
On Thursday evening, the Royal Arch Masons presented $1,000 to the Jane Long Elementary School first grade team.
Royal Arch Mason Cody Cockroft said they raised the money through raffle sales and donations. With five teachers on the first grade team, each teacher received $200.
"The teachers have to take money out of their own pockets," Cockroft said. "Children are the future. They provide the greatest investment to society and it's often with their own money.
"This is a way to thank them for educating tomorrow's leaders."
First grade teachers Olivia Ruthstrom, Diana Gonzalez, Jacqueline Burditt, Sonya Hernandez and Megan Stevenson and principal Liz Crosby and assistant principal Stacy Quarels arrived at the Royal Arch Masons with bright eyes and brightly colored face masks.
"It means the world to us," Crosby said. "The community has been such a support system for us. We are so lucky."
Last year, the Royal Arch Masons presented the financial gifts to the kindergarten team, and they plan on moving up through the grades each year.
Stevenson, who taught kindergarten last year, is a first grade teacher this year.
"I was super excited to hear I was getting this again this year," she said with a smile. "I'm grateful they're helping us spend money in our classrooms that we would normally take from our own pockets."
Hernandez said that with the threat of COVID-19 looming over the school, teachers have had to do a lot to acclimate to the pandemic.
"With COVID here, we've had to spend more money for our students both at school and at home," Hernandez revealed. "It's been a blessing to receive this."
Cockroft said the Royal Arch Masons are rooted in faith, hope and charity.
"With coronavirus we're not able to as much," Cockroft said. "But being able to provide these financial gifts means a lot."