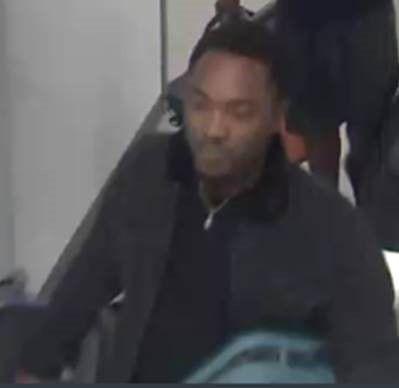 Thank you for reading!
Please log in, or sign up for a new account and purchase a subscription to read or post comments.
Thank you for reading!
Please log in, or sign up for a new account and purchase a subscription to continue reading.
Current Print Subscribers
If you already subscribe to our print edition, sign up for FREE access to our online edition. Thanks for reading the Fort Bend Herald.
Free access for current print subscribers
Online Access (Includes e-Edition)
Please sign up to subscribe to the Fort Bend Herald online edition.
Starting at
$1.00 for 1 day
| Rate | Price | Duration |
| --- | --- | --- |
| 1 Day | $1.00 | for 1 day |
| 1 Week | $5.00 | for 6 days |
| 1 Month | $9.00 | for 30 days |
| 3 Months | $27.00 | for 90 days |
| 6 Months | $52.00 | for 180 days |
| 1 Year | $100.00 | for 365 days |
National Entertainment News
FORT LAUDERDALE, Fla. (AP) — Passengers from an ill-fated cruise were carefully freed from their cabins and allowed to touch dry land on Friday for the first time in weeks, following the removal of 14 critically ill people who were wheeled off to Florida hospitals bracing for an onslaught of…
ORLANDO, Fla. (AP) — Saying they don't know when they'll be able to re-open many of their businesses with the coronavirus spreading, Walt Disney Co. officials announced they will start furloughing some workers in two weeks at its theme parks resorts in Florida and California.
The U.S. Women's Open in Houston is moving from the end of spring to the middle of December.
The Latest on the coronavirus pandemic. The new coronavirus causes mild or moderate symptoms for most people. For some, especially older adults and people with existing health problems, it can cause more severe illness or death.
MADISON, Wis. (AP) — The Wisconsin Election Commission wants a federal judge who ordered an extension for absentee voting in Tuesday's presidential primary as the coronovirus spreads to ensure that no results are reported until all absentee ballots are in.
Honolulu (AP) — Hawaii's largest milk processor is expected to continue operating after its pending purchase by a California real estate investment firm.
NEW YORK (AP) — Stocks are holding relatively steady on Wall Street in early trading Friday, even after a report showed the economy lost 701,000 jobs last month, the first drop in nearly a decade.
LONDON (AP) — Britain's Prince Charles remotely opened a temporary hospital for COVID-19 patients at London's main exhibition center Friday that can accommodate up to 4,000 people as the number of coronavirus-related deaths reported in the U.K.. surpassed China's official total.
BNEI BRAK, Israel (AP) — Early this week, the streets of the central Israeli city of Bnei Brak were bustling with shoppers as ultra-Orthodox residents, obeying their religious leaders, ignored pleas to stay home in the face of the coronavirus threat.
Bill Withers, who wrote and sang a string of soulful songs in the 1970s that have stood the test of time, including " Lean On Me, " "Lovely Day" and "Ain't No Sunshine," has died from heart complications, his family said in a statement to The Associated Press. He was 81.