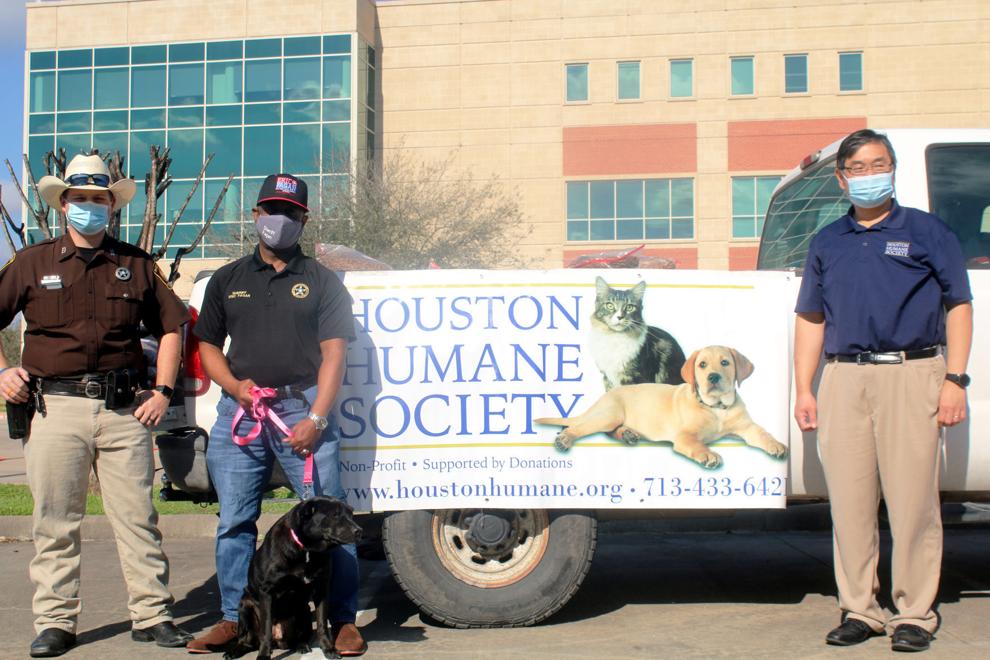 When Fort Bend County Sheriff Eric Fagan was running for office, he said he had a clear vision for the future of animals in the area.
So partnering with the Houston Humane Society to hand out free pet food to county residents was a no-brainer.
On Saturday morning, dozens of cars lined up outside of Gus George Law Enforcement Academy to receive pet food, toys and treats.
"We're working with sheriffs, DA's and constables across the area to give out free pet food for pet owners in need all over the region," Katie Fine with the Houston Humane Society explained.
"Before the pandemic, we learned people's pets are going hungry. We realized that there was a need for pet food banks. And then when the pandemic hit, and more recently, the freeze, the need was extremely high."
Fine noted that by giving away free pet food, it relieves the burden of extra spending on households.
Set up outside the law enforcement academy was more than 6,000 pounds of food.
According to Fine, people started lining up over an hour before the event began at 10 a.m.
"This was mutually beneficial," Fagan said. "My kids, when they were small, volunteered at the humane society. When I became sheriff, I reached out and they were nice enough to collaborate with us."
Fagan said when he was running for office, he realized there was a need for pet safety. Just months after winning the election in November, Fagan appointed Jordan Kelley as animal cruelty investigator, the first of its kind.
"The great thing is the humane society is offering this to anyone in need," Fagan continued. "They're working with law enforcement hand-in-hand to help the people of Fort Bend County."
The Houston Humane Society is dedicated to ending cruelty, abuse and the overpopulation of animals while providing the highest quality of life to those in our care.
For more information, call 713-433-6421.