Homecoming king candidate
Herald photo by Rhonda Taormina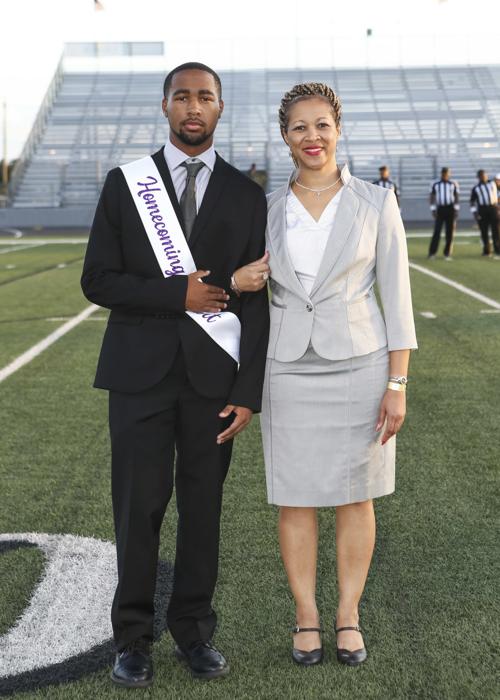 Thank you for Reading!
Please log in, or sign up for a new account and purchase a subscription to read or post comments.
Thank you for Reading!
Please log in, or sign up for a new account and purchase a subscription to continue reading.
Current Print Subscribers
If you already subscribe to our print edition, sign up for FREE access to our online edition. Thanks for reading the Fort Bend Herald.
Free access for current print subscribers
Online Access (Includes e-Edition)
Please sign up to subscribe to the Fort Bend Herald online edition.
Starting at
$1.00 for 1 day
| Rate | Price | Duration |
| --- | --- | --- |
| 1 Day | $1.00 | for 1 day |
| 1 Week | $5.00 | for 6 days |
| 1 Month | $9.00 | for 30 days |
| 3 Months | $27.00 | for 90 days |
| 6 Months | $52.00 | for 180 days |
| 1 Year | $100.00 | for 365 days |
National Entertainment News
ATLANTA (AP) — Four Democrats jumbled at the top of the party's presidential primary are looking to begin separating themselves in the final debate before Thanksgiving begins sapping voters' attention.
JERUSALEM (AP) — Benjamin Netanyahu's chief rival failed to form a new government by a Wednesday deadline, dashing his hopes of toppling the long-time Israeli prime minister and pushing the country closer toward an unprecedented third election in less than a year.
LOS ANGELES (AP) — Holly Hunter will star opposite Ted Danson in an upcoming NBC comedy set in the world of local politics.
CHARLOTTE, N.C. (AP) — Seven-time NASCAR champion Jimmie Johnson says 2020 will be his final season of full-time racing.
LONDON (AP) — Britain's Prince Andrew said Wednesday he is stepping back from public duties with the queen's permission.
WASHINGTON (AP) — The U.S. official in charge of talks with North Korea said Wednesday that time is running short to achieve a deal, but not because of the end-of-year deadline set by the North's leader, Kim Jong Un.
JERUSALEM (AP) — The Latest on Israeli politics (all times local):
HOUSTON (AP) — Two former Houston police officers are facing federal charges related to providing false information in a January drug raid that left two people dead and several officers injured, authorities announced on Wednesday.
DUBAI, United Arab Emirates (AP) — As a cold rain fell on a suburb of Iran's capital on Wednesday, women swallowed by black chadors and men in green military-style jackets walked alongside the flag-draped coffin of a Revolutionary Guard member, one of over 100 people reported to be killed in…
BALTIMORE (AP) — The disgraced former mayor of Baltimore was charged Wednesday with fraud and tax evasion involving sales of her self-published children's books to non-profits and foundations that did business with the government.