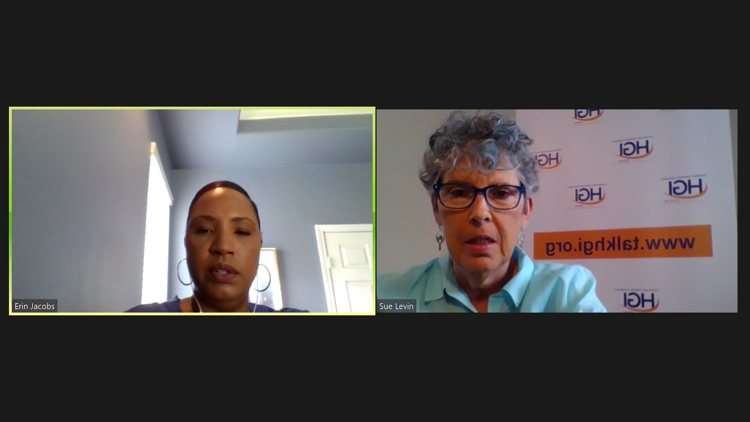 The office may be closed, but the work never stopped at HGI Counseling Center in Richmond, and as long as operational funds are available and there is a need for the center's services, it won't.
"Many things have changed in terms of the way we are working [due to the pandemic]," said Dr. Sue Levin, the executive director of the HGI Counseling Center in Richmond. "But we have continued to meet the needs of our community."
The HGI Counseling Center is a nonprofit that offers counseling services, workshops, and programs to the public.
And considering the current state of society and its undeniable impact on people's mental wellbeing, Dr. Levin believes HGI Counseling Center is a crucial resource for the community.
"There is plenty of research detailing how anxiety and stress affect your immune system," Dr. Levin said. "Anxieties can make you more vulnerable to the virus."
She touches on common anxieties like "cabin fever from being stuck at home with family members nearly 24-7" to worrying over what the future holds, but also the more concerning situations that have the propensity to put people's lives in danger.
"There are couples who were already facing challenges before the pandemic," Dr. Levin explained, adding that other families and couples are experiencing violence in their homes.
Both of those situations, she pressed, are unfortunately increasing because of pandemic restrictions. And reaching out to centers like HGI is paramount in preventing a stressful situation from escalating.
"Dealing with any of those kinds of issues, and getting the right help from counseling can release the stress and get you the resources you need to keep you safe and healthy."
'ALL OF THIS IS WORKABLE'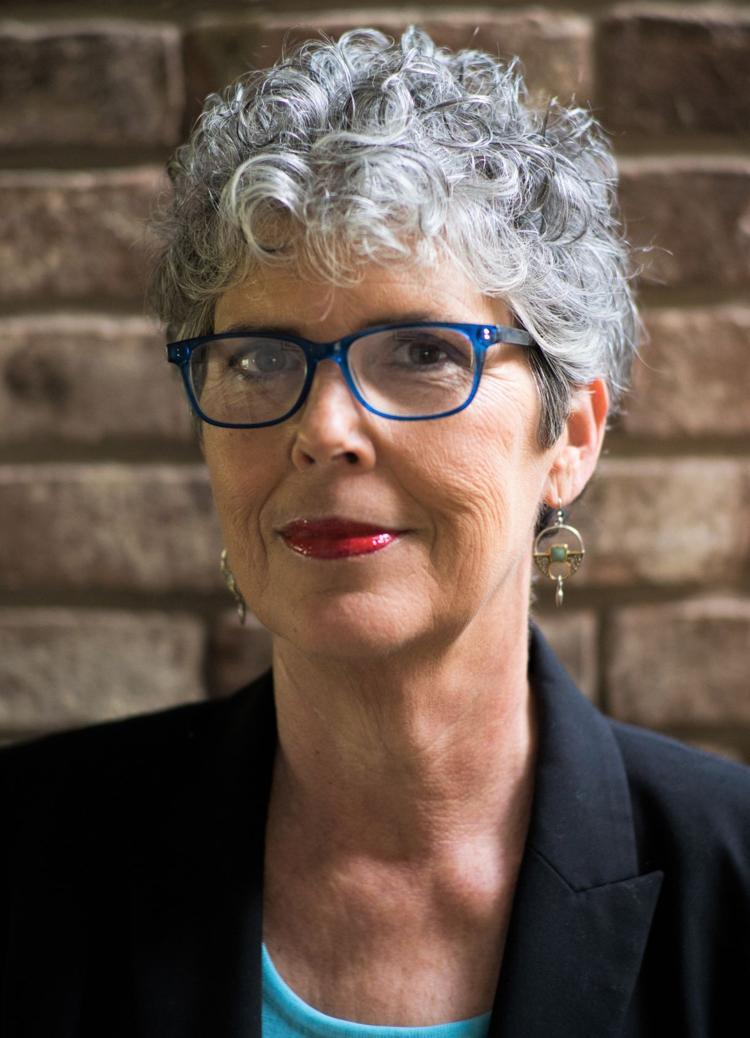 At the onset of the coronavirus crisis, HGI transitioned from in-office sessions to teletherapy services.
"We wanted to be careful about exposure, not just for ourselves but our clients and their families as well," Dr. Levin said, noting that the center has ample experience with virtual sessions.
"We are not working face-to-face right now, but we can continue to offer our services to anyone who wants them."
HGI's teletherapy sessions are held on the computer or through phone calls.
"We've been using teletherapy for about 15 years now," she said, referring to the center using the Skype platform years ago. "We weren't using it routinely in the beginning, but we do have a lot of experience with it because as times moved forward we began using teletherapy more and more.
"No matter the issue, every situation is workable," Dr. Levin said.
Clients can connect with their counselors via Zoom or Microsoft Teams, and the sessions are HIPAA compliant, Dr. Levin stressed. Each session is password-protected, and counselors will use whatever platform is most comfortable for the client.
"People do not have to be worried about being 'Zoom-bombed' in a session" or have their confidential information compromised," she said.
Even when the office can resume face-to-face sessions, Dr. Levin said HGI will continue to offer teletherapy.
HGI's virtual sessions have made it easier to connect with residents who consider the drive to Richmond too long, those who don't have reliable means, or the physical health, to visit the office, or the average person who feels more comfortable having a session from home.
"We feel like it's a great option for people," Dr. Levin said. "I believe a lot of people will want to continue working this way because we're seeing more clients take advantage of teletherapy."
In March and April, when the coronavirus crisis first began, the number of people seeking HGI's services was actually down compared to last year.
"Our understanding grew of how people manage during something like this pandemic," Dr. Levin said. "People's priorities were looking for work or worrying about their jobs, being able to secure food, making sure they could pay their mortgage and other necessities.
"All of these stresses took precedence over getting the emotional support they needed."
Then in May, HGI saw an up-tick of people seeking its services compared to 2019, and when June arrived, the number of people seeking support exploded.
The increase makes sense to Dr. Levin.
"We had almost twice as many requests in June than we did last year, and part of what contributed to that is people thought the pandemic was going to be over in a couple of months."
She adds that the increase is also in part to more people taking advantage of the teletherapy.
"At first, people didn't want to engage in teletherapy because they were holding off until we could go back to face-to-face sessions," Dr. Levin said. "I don't know when we'll be able to return to that, but in the meantime, we have been able to accommodate hundreds of people, couples, and families.
"Even kids can participate in virtual sessions. We have counselors who are very skilled at working with children."
Since the office is closed and all counselors are working remotely, anyone wanting to schedule a session or discuss their options can call 281-241-9673.
KEEPING UP WITH THE DEMAND
HGI operates by offering services to clients on a sliding scale — fees are based on annual household income and personal circumstances — and it raises funds to cover the costs for those who are unable to pay. Some insurance is also accepted.
Dr. Levin said people don't need to worry about the cost if they need counseling services.
"We are not turning anyone away," she said firmly.
And yet, there is a concern with being able to keep up with this new demand for services.
For three consecutive months, "the calls weren't coming in," and when people did turn to HGI for services, Dr. Levin said there was an increase of clients who can't afford to pay.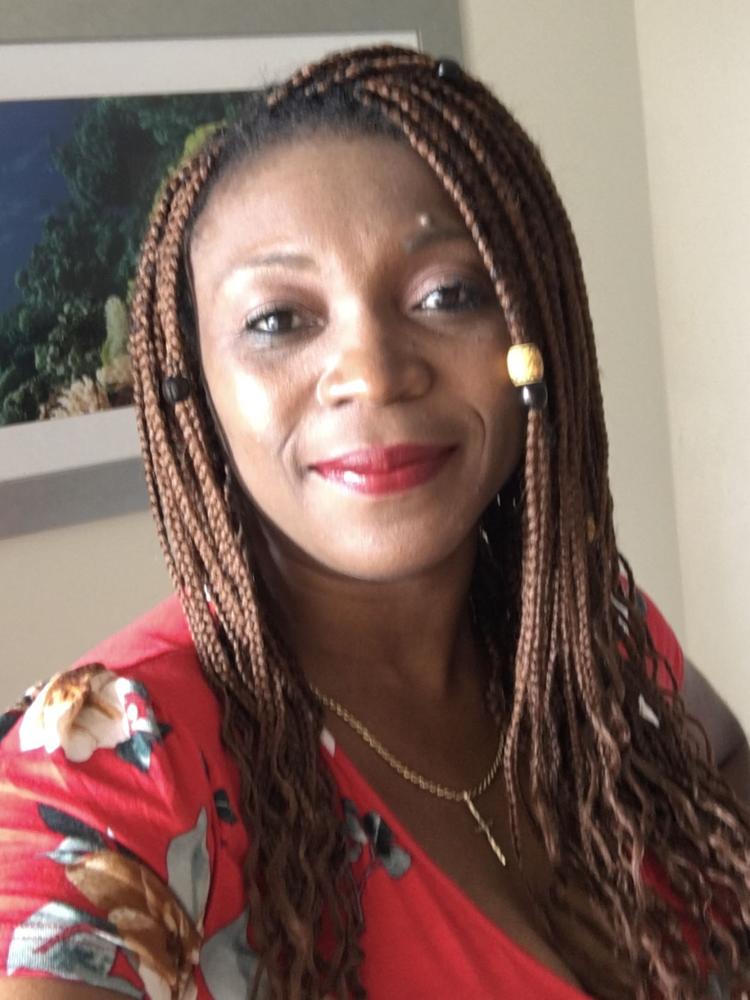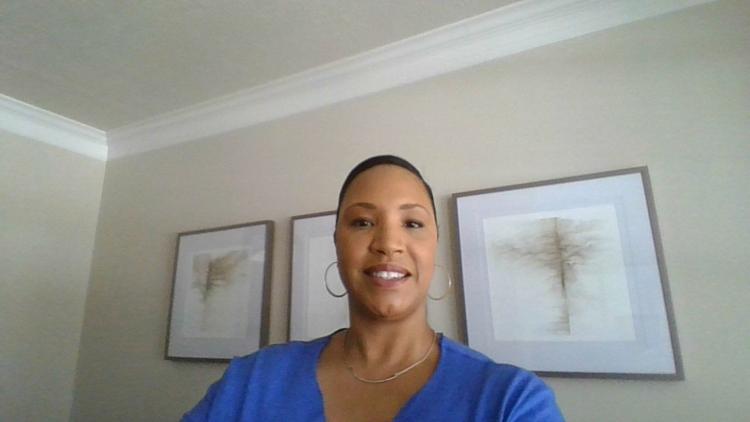 "But we do not want to, and will not, turn anyone away, especially now," she said, explaining why HGI is accepting donations on its website.
Dr. Levin confirmed HGI receives financial support from foundations to continue its operations. Earlier this year, HGI received a grant from the George Foundation, which awarded grants to nonprofits serving Fort Bend residents impacted by the pandemic.
The foundation released $1.1 million into this effort, and HGI Counseling Center was one of 21 nonprofits to receive funds.
"At this point, as more people reach out to us, we're not sure how many of these new clients will need low-cost or pro bono services, or who will be able to pay," Dr. Levin said, noting the center still has to pay rent and the salaries of staff. "And this is why we're asking the community for help.
"We're asking for help, so we can continue helping."
CONTRIBUTING TO THE COMMUNITY
HGI is headquartered in the Museum-Montrose District in Houston and has served the Greater Houston area for more than four decades.
The center's entrance into Fort Bend began with its Stafford location in 2015, followed by its 2018 opening of the Richmond office at 2116 Thompson Road, Suite 107.
Since its local debut, the HGI Counseling Center has addressed the mental wellness needs of the Fort Bend through its counseling services as well as its community outreach.
HGI Counseling Center in Richmond is also a member of Fort Bend Recovers, the county's longtime recovery committee made up of nonprofits, faith-based organizations, government agencies, and business partners within the community.
Dr. Levin is a member of the Behavioral and Spiritual Health committee, which "has been working together to provide resources for people to access during this time."
From breathing exercises, creative art ideas, and various mediations to informative articles about COVID-19, the committee adds to this online list found at padlet.com/FBRecovers.
"It covers a lot of ground, and the information is helpful," Dr. Levin said.
Dr. Levin said she marvels are the tenacity of the people who are enduring the pandemic the best way they can, especially the essential workers who "have to go into their jobs for whatever reason."
"With the stress that is on them, the way they keep showing up is amazing," she said. "Day after day, they keep doing what they need to do, but we must recognize the toll that takes on someone. Eventually, they are going to need a break, a lot of support, and maybe counseling.
"But right now, that can't take any time even for that.
"They're working above and beyond, and we should all be so grateful."
And when the dust settles, Dr. Levin said HGI Counseling Center "will be standing ready to help and support them."
"They can take the time now, or they can take the time later, but HGI will be waiting to be of service for them and anyone else in our community who needs us."