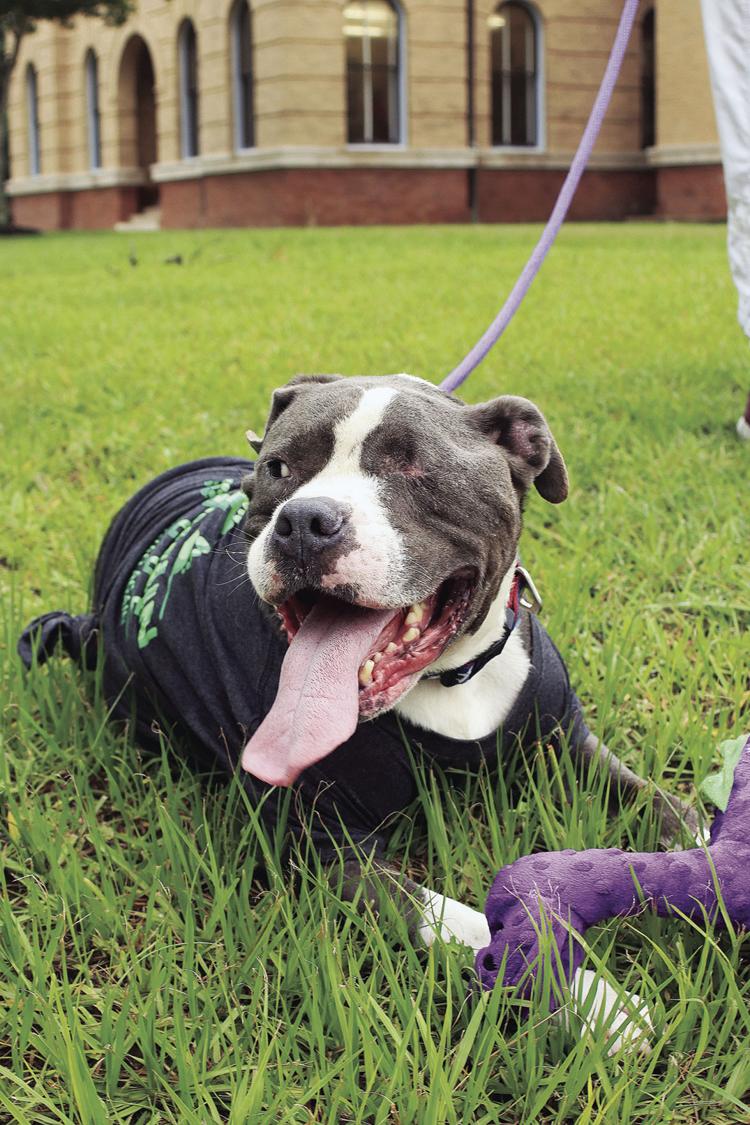 A Fort Bend County man accused of shooting his dog in the head twice seven months ago and leaving him in a community park to die has been indicted on a felony offense.
Tim Holloway, 33, who lives in unincorporated Fort Bend County, faces up to 10 years in prison and a $10,000 fine if convicted of the third-degree felony offense of animal cruelty to a non-livestock animal.
Holloway's pet, named Clarence, survived his gunshot wounds. Precinct 3 Constable Wayne Thompson, whose precinct the crime took place, said Holloway confessed to the crime after he was arrested.
Thompson said a passerby noticed Clarence in a kennel at Harlem Road park on Dec. 21, 2019, and alerted authorities.
The Fort Bend County Animal Services was contacted, and its director, Rene Vasquez contacted the county's animal cruelty officer, based in Precinct 3.
The animal cruelty officer and other officers spent the next six months tracking down the perpetrator, Thompson added. Vasquez said well-meaning citizens countywide pitched in to pay for Clarence's treatment at a local veterinarian's office.
Clarence lost an eye in the shooting and continues to suffer from his injuries, Vasquez said. His bond was set at $7,500.