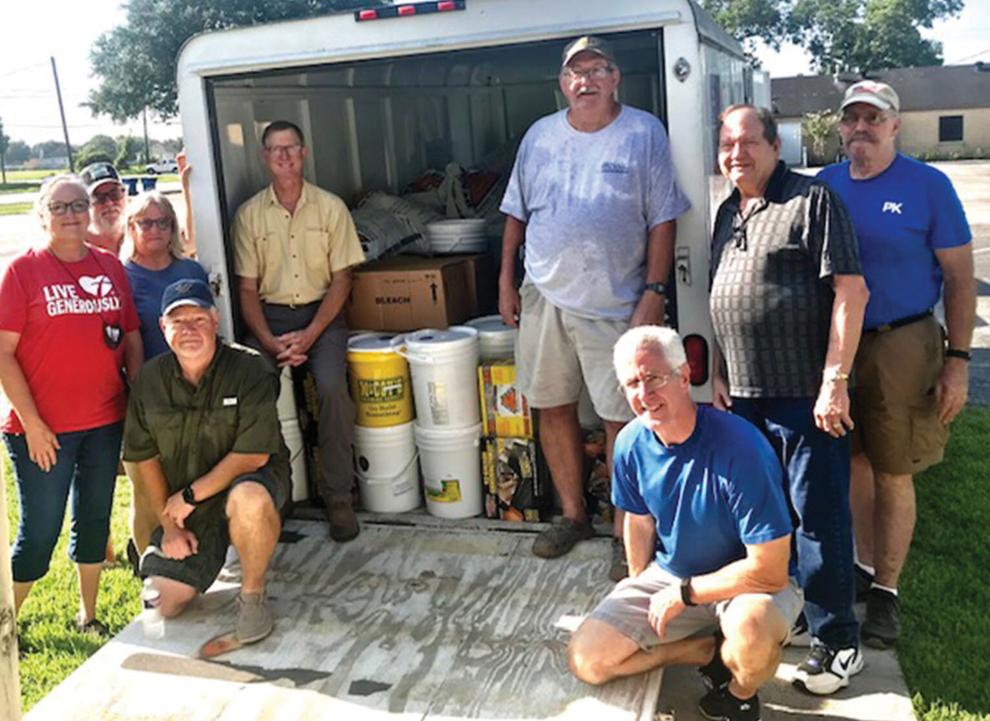 Fort Bend County residents are pitching in to help Hurricane Ida survivors in Louisiana.
Members of Peace Lutheran Church in Rosenberg loaded up a trailer with supplies and drove it to Louisiana immediately after the storm.
Pilgrim Journey Baptist Church members also collected supplies for hurricane victims on Thursday, Friday, and Saturday.
They'll send the supplies to those in need ASAP.
Greatwood residents also donated supplies and food items to Hurricane Ida victims.
Greatwood resident and Sugar Land City Councilman William Ferguson helped organize the collection drive and drove the supplies to Louisiana.
Ferguson, a Fort Bend County Sheriff's Deputy, also wants to provide rental RV trailers to those left homeless by the massive storm. To donate, visit https://bit.ly/38IoCHk.
Bayou Boys in Needville also collected goods and supplies and delivered them to the needy in Louisiana.
 As a collaborative effort between Gallery Furniture's Jim "Mattress Mack" McIngvale, Fort Bend County Commissioner Ken R. DeMerchant, and other elected officials will be opening the Gallery Furniture Grand Parkway location as a donation site for those impacted by Hurricane Ida. Gallery Furniture is located at 7227 West Grand Parkway South in Richmond.
 "With the devastation left behind by Hurricane Ida, providing help for recovery is of paramount importance," organizers of the collection site said. 
DeMerchant mobilized his "Precinct 4 Giving" initiative and partnered with Mattress Mack of Gallery Furniture to coordinate relief efforts which include opening the Gallery Furniture location in Richmond as a donation site. 
Want to contribute? Here's a list of items needed: toiletries, bottled water, socks, feminine products, diapers, nonperishable food and snacks, pet food and supplies, books, games, and puzzles. To join the volunteer effort, visit www.galleryfurniture.com.