Fort Bend County Sheriff Eric Fagan formally introduced his command staff to the community on Friday — three months after taking office.
"As I promised during my campaign, the command staff has been carefully chosen reflects the diversity of Fort Bend County," Fagan said. "My command staff brings a wealth of experience and leadership to their respective positions. I have the utmost confidence in these leaders. I look forward to working together for the benefit of all Fort Bend County residents."
The command staff includes the first-ever female chief deputy, Mattie Provost.
She and Cheryl Hillegeist, commander of the detention division, are the only females on the staff.
Besides the two females — one black and one white — the command staff includes two Hispanics, one Asian-American, one Pakistani-American and five African-American men.
One of officers, Sam Hayes Jr., was repeatedly reprimanded when he served with the Harris County Sheriff's Office. Over the course of his 28-year career as a deputy, Hayes was disciplined at least 12 times for offenses that included lying, gross neglect of duty, deceit and bringing dishonor and shame to the sheriff's office and law enforcement.
He is accused of crashing three patrol vehicles and his role in a lawsuit cost Harris County taxpayers more than $400,000 because of his failure as a supervisor at the jail.
"Each member was appointed to the division where they best serve the residents of Fort Bend County," Fagan said.
In the near future, citizens will be able to visit the FBCSO website to review the command staff and their full biographies.
Here's the list of Fagan's command staff, in no particular order (summaries provided by the sheriff's office):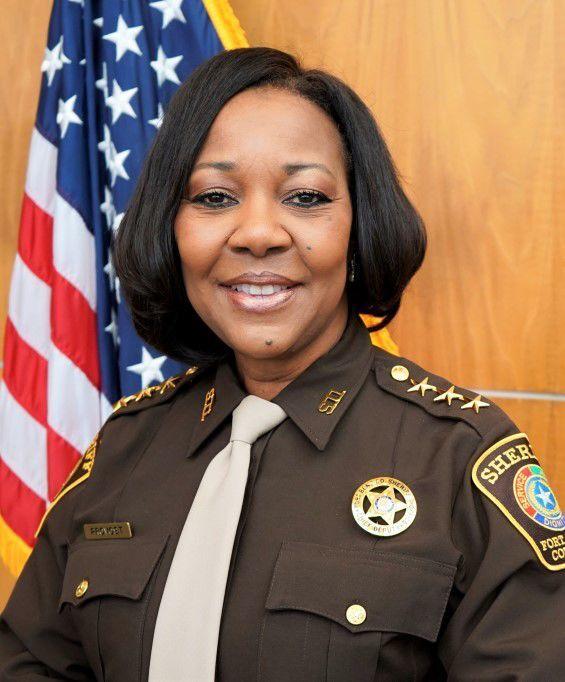 Chief Deputy Mattie Provost provides overall leadership and direction on all aspects of the Fort Bend County Sheriff's Office. She brings more than 31 years of law enforcement experience. Chief Provost started her career at the Houston Police Department moving up the ranks to Assistant Chief. She is a proven leader, approachable and friendly, and possess a collaborative leadership style while directing and guiding others in a variety of critical areas.
Chief Provost obtained a Bachelor of Science Degree in Criminology and Corrections and Master of Science Degree in Criminal Justice Management, from Sam Houston State University. Chief Provost is a graduate of the Federal Bureau of Investigations (FBI) National Academy, Session #241, the Senior Management Institute for Police (SMIP) and a graduate of Leadership Houston, Class XXV.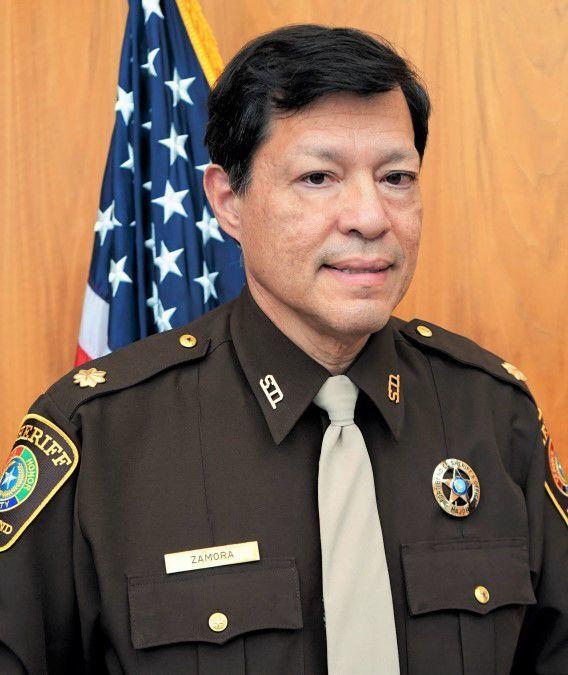 Executive Major Manuel Zamora commands the Administrative Bureau, including the Gus George Law Enforcement Academy, Support Services, and Emergency Management and Communications. He brings more than 40 years experience. He began his career with the Houston Police Department. After retirement he was recruited by the Center for Security Studies at Angelo State University to help build Border & Homeland Security undergraduate and graduate degree pro-grams. He and a research team developed and taught courses in terrorism, human and drug trafficking, ethics, disaster planning and emergency management, justice administration, and international police development.
Dr. Zamora has an undergraduate and graduate degrees in Criminal Justice, Sociology, and Social Work. He received a doctorate degree from the University of Houston.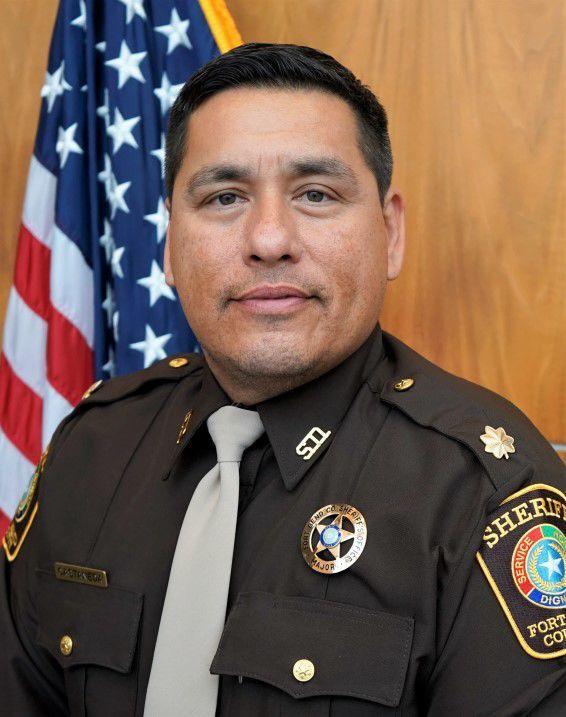 Major Rodolfo Castaneda commands the Criminal Investigations Bureau. This bureau includes Narcotics and the Criminal Investigations Division, which is responsible for investigating major personal crimes and property crimes. The specific details and units included within this division include Homicide, Robbery, Special Crimes, Burglary and Theft, Auto Theft, Internet Crimes Against Children, and other units, such as Family Violence, Sexual Assault, Crime Analysis, Victim Liaison, Fraud, and Fugitive Apprehension. Major Castaneda served with the Houston Police Department for 28 years. He served in various divisions, including Patrol, Narcotics, Major Offenders, and Pro-Active and Reactive Internal Affairs. He is a certified mediator and holds a Master Peace Officer Certification from the Texas Commission on Law Enforcement.
Major Castaneda is a two-time graduate of the University of Houston where he earned a Bachelors Degree in Social Sciences and a Masters Degree in Criminal Justice.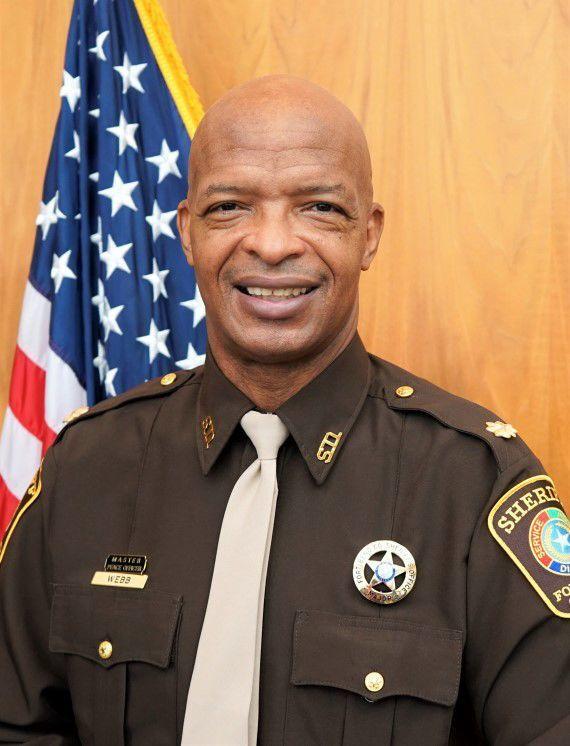 Major Jacob Webb, Jr. commands the Detention Bureau. In this capacity his duties will include the coordination and supervision of three captains who manage the fol-lowing Divisions: Director of Detention Division Operations, Court Security/Records Division and the Night Detention Commander. Major Webb served more than three decades with the Houston Police Department. During his tenure with HPD, he was assigned to the Jail, Patrol, Community Services (DARE), Special Operations, Bike Patrol, and Criminal Investigations where he was a member of the U.S. Secret Service Task Force (HAFTF).
Major Webb earned a Bachelor of Science Degree in Criminal Justice from the University of Houston-Downtown, and a Masters Degree in Sociology/Criminology from the University of Houston-Clear Lake. He also served his country and is a U.S. Army veteran.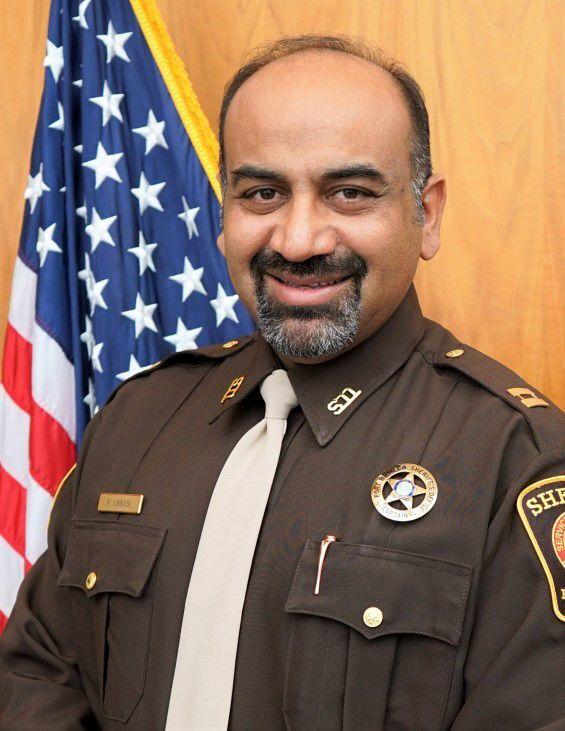 Captain Nasir Abbasi is the Commander of the Emergency Operations & Communications Division. He was born in Lahore, Pakistan and immigrated to the United States at the age of 24. Captain Abbasi moved to Houston and in 2009 he joined the Harris County Precinct 6 Constables Office (at the age of 42) as a patrol deputy in the Gulf Gate area. He then joined the Harris County Sheriff's Office. The job also brought forth a large number of heavy duties and responsibilities for him as he represented the South Asian Communities in the Greater Houston Metropolitan Area. In this capacity, he served as a bridge among the Indian Subcontinent, Arab, and Iranian communities. In 2019, Captain Abbasi was promoted to the rank of Sergeant where he supervised the Joint Processing Center, Community Engagement Division and Patrol.
Major Abbasi obtained his Associates Degree in Liberal Laws and Sciences from LaGuardia Community College in New York City.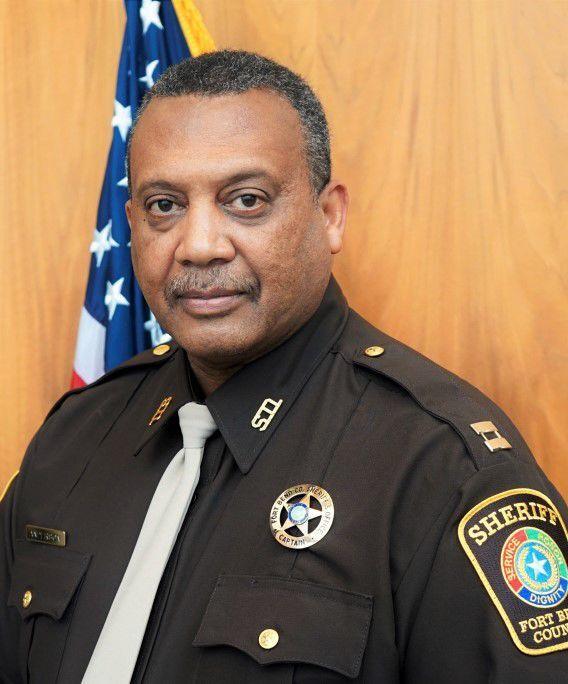 Captain Reginore Anderson is Commander of the Criminal Investigations Division. He is currently assigned to the Narcotics Task Force and is responsible for the coordination and supervision of investigations and arrests. Captain Anderson served with the Houston Police Department for 34 years. He served in Patrol, the Tactical Response Team, Narcotics Street Level Investigations, Narcotics Mid-Level Investigations and Narcotics Money Laundering Task Force, he also served in the Internal Affairs Division, Jail Division, Budget/Finance (Grants) Division, and the Major Offenders Division-Fugitive Squad.
Captain Anderson attended the University of Memphis, the University of Houston, and West Tex-as A&M University, majoring in Political Science and Emergency Management Administration.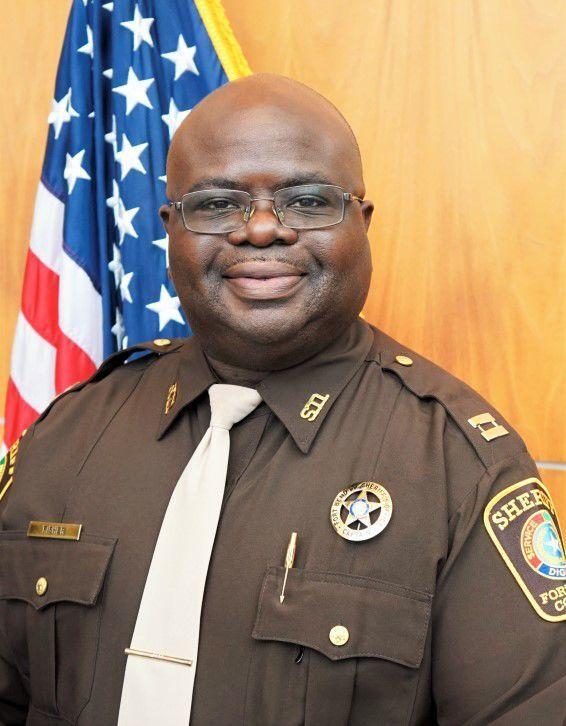 Captain Michael Fisher is the Commander of the Patrol Division. He is a 25-year employee of the Fort Bend County Sheriff's Office where he was hired as a detention officer. He was transferred to the Patrol Division, where he served as a deputy for 13 years before being promoted to Sergeant and later was promoted again to Lieutenant. His patrol experience, supervisory skills, and overall leadership, coupled with his extensive training will serve him well in his new role.
Captain Fisher attended Galveston College, University of Texas, and University of Houston. He is also a graduate of Gus George Law Enforcement Academy and achieved numerous certifications and law enforcement proficiencies including the FBI LEEDA Leadership Trilogy and Master Peace Officer Certification.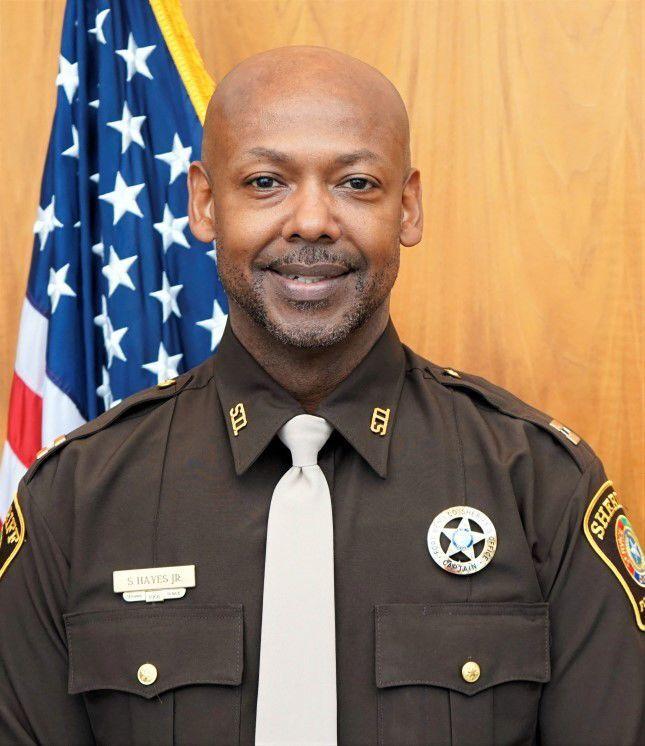 Captain Samuel Hayes is the Commander of Courts Security & Records Division for the Fort Bend County Sheriff's Office. He began his law enforcement career with the Harris County Sheriff's Office and served the citizens of Harris County for close to 30 years. He served as a supervisor for more than half of that time and spent a vast amount of his career in patrol and field operations. Captain Hayes' prior assignment includes a geographic area encompassing 16 municipalities and managing close to 100 deputies in his district. His expertise involved directing and overseeing deputies on major crime scenes and ensuring each scene is completed thoroughly and that citizens are treated professionally.
Captain Hayes attended University of Houston and holds a Master Peace Officer Certification with the Texas Commission on Law Enforcement.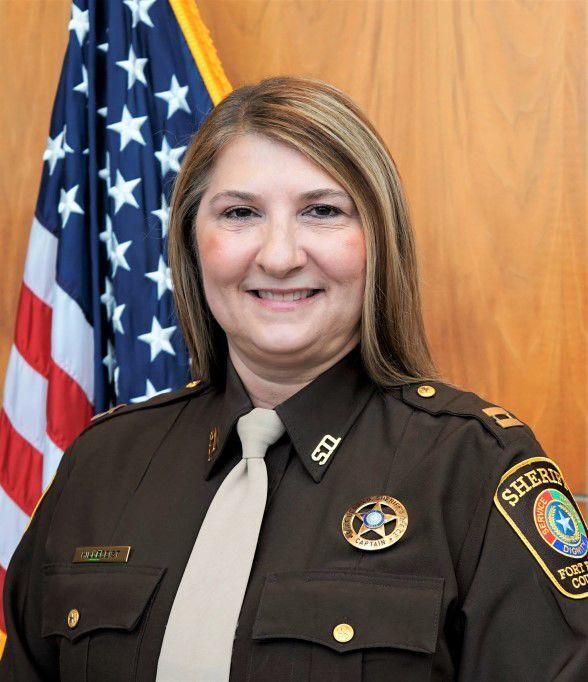 Captain Cheryl Hillegeist is the Commander of the Detention Division. She began her career with the Tex-as Department of Corrections (TDC) and was the first female promoted to the rank of Sergeant at the Jester Unit. She joined the Fort Bend County Sheriff's Office in 1998, serving in various roles to include Correctional Officer and Deputy. She continued to move up the rank until she attained the status of Captain. Captain Hillegeist was instrumental in developing and instituting various programs in the Detention Bureau to include HVAC, welding, GED classes, and sewing and parenting classes. In addition, she was responsible for the complete restructure of the Evidence Room, and revamping of the Records Division, Bonding and the Jail Court Room.
Captain Hillegeist studied at Central Texas College, Houston Community College, Lone Star Community College and Wharton Community College.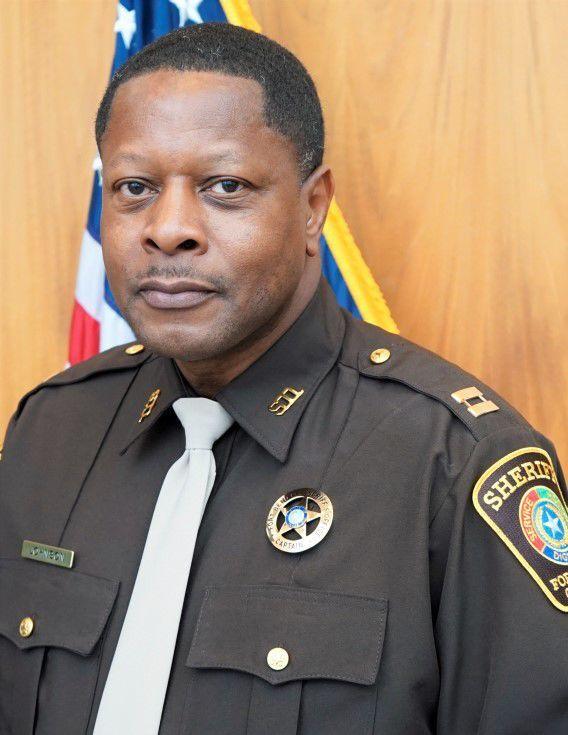 Captain Gregory Johnson is the Commander of the Gus George Academy Law Enforcement. He served more than 30 years as a law enforcement officer with the Houston Police Department. During his tenure with HPD, Captain Johnson spent 15 years patrolling city streets and neighbor-hoods. He also spent more than 15 years working as a Recruiter, Interviewer and Background Investigator. He traveled throughout the United States recruiting some of the best and most qualified applicants for HPD. Captain Johnson conducted thorough background investigations on police applicants, law enforcement officers from other agencies seeking lateral entry, and those former peace officers seeking to be reinstated in law enforcement.
Captain Johnson earned a Bachelor of Science Degree in Mathematics from Texas Southern University in Houston, Texas.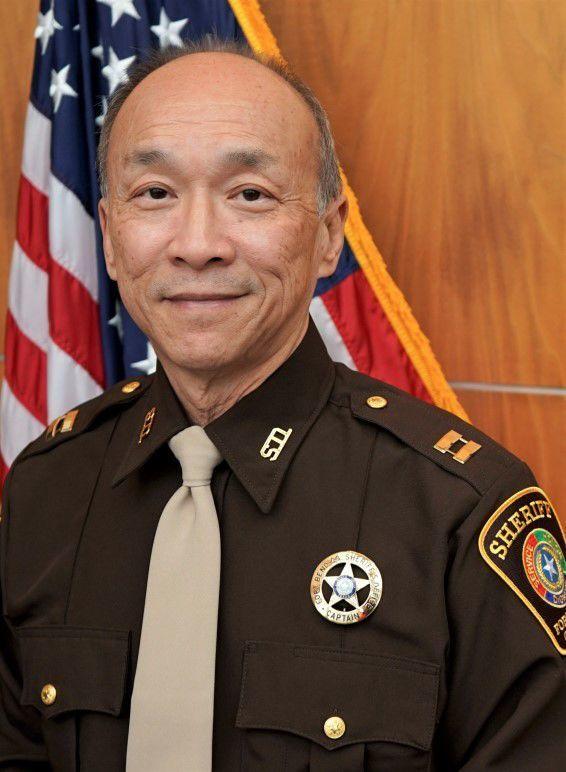 Captain Norman Wong is the Commander over the Support Services/Fleet Division. Captain Wong served more than 30 years with the Houston Police Department where he served at the rank of Assistant Chief. During his tenure with HPD, he had command oversight over the Inspector General for the City of Houston, which administered all criminal and serious misconduct investigations concerning city civilian and fire department employees. Another one of his assignments was Commander and Chief over the southern half of the city known as South Patrol Command where he managed over 1,800 personnel. As Assistant Chief, Wong was also Chair-man over the Accident Review Board, Personnel Concerns Program, and the department's promotional process for sergeant, lieutenant, and captain.
In retirement, Captain Wong shared his skills, knowledge, and abilities with various other law enforcement agencies and individuals by providing consulting services.