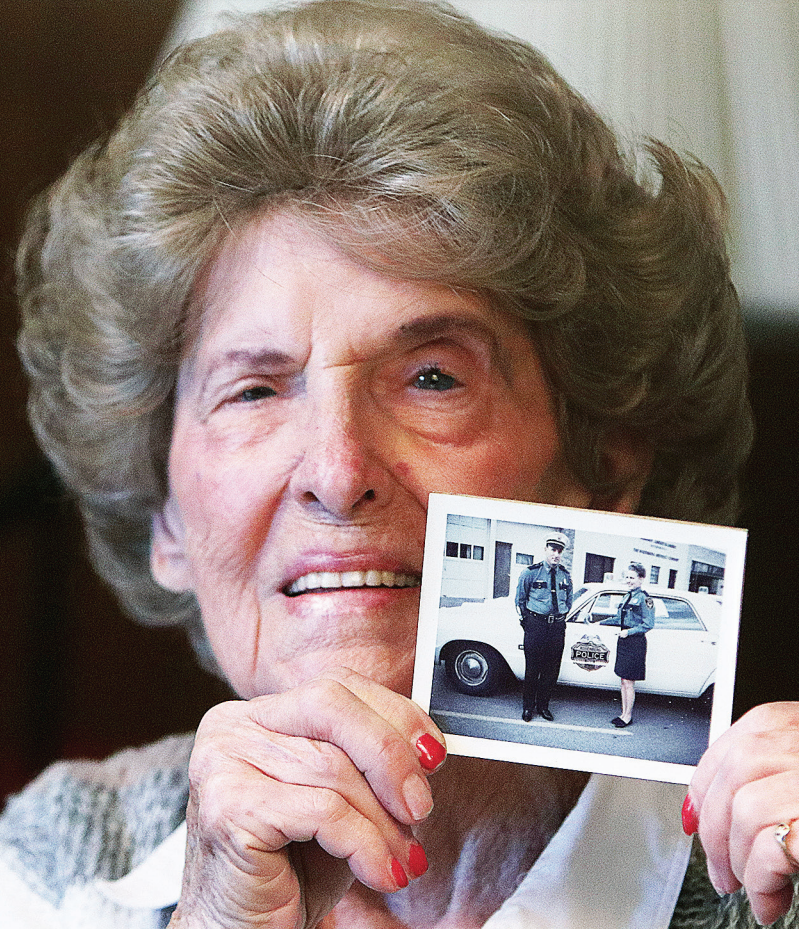 In an era in which most moms resembled June Ward on "Leave it to Beaver," Ethel Ruth Tappe of Rosenberg was pinning on a badge and slipping a revolver into her sock.
Ethel, who celebrated her 90th birthday on Tuesday, recalls a time in her life when she served as the city's first and only female police officer.
"I really enjoyed it," she said. "It was a wonderful time in my life."
Ethel said she was at a ball game watching her young children play when a police officer nearby asked her if she'd consider serving as a crossing guard.
The stay-home mom accepted the job. That job led to a meter maid position with the city.
"I would walk through downtown Rosenberg, back when it had parking meters, and write people tickets," she recalled with a chuckle. "You wouldn't believe the excuses I heard."
A short while later, the chief asked her to work as an officer when she wasn't writing parking tickets. She was issued a badge and a revolver, which she stuffed into her sock each day so as not to ruin the lines of her uniform.
"I would ride along with the officers whenever there was a woman who needed to be taken to jail," she recounted.
That was back when the police department was located in downtown Rosenberg.
She worked from 7 a.m. to 3 p.m. daily, and was home when her five kids showed up after school. She spent the rest of the day taking care of her husband and kids.
"I occasionally meet someone who remembers me when I was a police officer," she said. "Sometimes, they will tell me I inspired them in one way or another. That always makes me feel good."