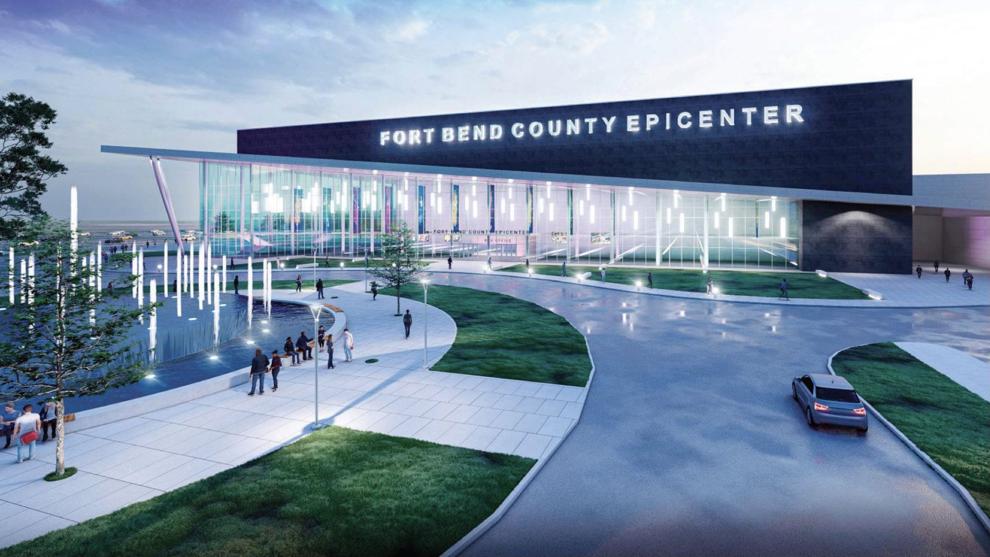 Olivia Bianchi, Nancy K. Sparks and Sandra Burnett spoke against the multi-purpose event center, to be located on the south side of U.S. 59 at Bamore Road.
At the time, Rosenberg Mayor Bill Benton said because this item was not on that council's agenda, discussion surrounding the EpiCenter could not be held. However, council agreed to place this on a workshop agenda in order to answer questions and get to the bottom of this proposed project.
So, at Tuesday's workshop meeting, council will have the opportunity to discuss it.
According to city staff, this is a county, not city, project — something Benton made very clear earlier this month.
While it is a county project, it is required to go through the city's platting, plan review, permit and inspection processes.
The city does not have a zoning ordinance that would disallow the project in this location, but it will be required to comply with all city codes and ordinances and mitigate all its impacts including, but not limited to, traffic and drainage impacts.
All that has been submitted for the city's review is a preliminary plat.
The traffic and drainage studies are still being worked on and will be submitted for the city's review at a later time and before the project can move forward, city staff noted.
The final plat of the project would require the council's approval, although it generally must be approved if it meets all city standards.
The total development cost of the EpiCenter is approximately $120 million.
The facility, which was approved by county commissioners in February, would be able to host a variety of event types, including public/consumer shows, graduations, sports and recreation, spectator events, community/civic events, agriculture/livestock/equestrian shows, festivals and fairs and conferences.
This would allow the county to have a multipurpose facility that can host trade shows and amateur athletic events, including athletic and graduation events for schools in Lamar Consolidated ISD, Needville ISD and Stafford MSD.
The facility would also be an emergency facility that can be useful for weather events such as hurricanes, floods and extreme winter weather. It could also be used as an emergency command center.
Tuesday's meeting will begin at 6:30 p.m. at City Hall, 2110 Fourth St.