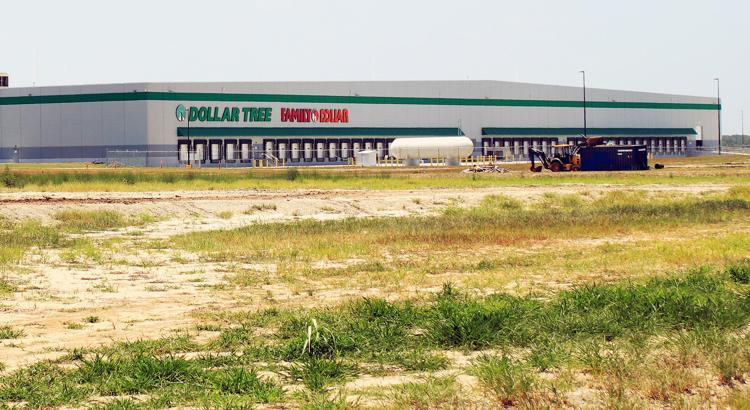 It's been one year since the Rosenberg Development Corp. secured the deal of a lifetime with Dollar Tree.
Plans to bring this distribution center to Rosenberg promises to bring more than 300 jobs to the city.
And the best part? The center will be open for business by October of this year.
According to Economic Development Director Jeremy Heath, the plans for the project didn't go off without a hitch.
"We submitted a response to a request for proposal from Dollar Tree's site selection team, via the Greater Houston Partnership, in the summer of 2017," Heath began.
"They made their first site visit that December. We had initially submitted a different site, and when that fell through in January 2018, we had to scramble to piece together the three properties that comprise their current site at Spur 10 and Klosterhoff."
Negotiations begin
Heath revealed that the RDC negotiated with the developers for more than a year before the site location was finally nailed down.
"We signed a performance agreement in the spring of 2019," he continued.
"It was a long, stressful process, but it was also exciting and, at times, a lot of fun. Our team and their team were committed to making it work for both sides. And while that wasn't always easy, both sides were happy when we all shook hands. And that's what it's all about."
According to the agreement made with Dollar Tree, construction must be completed before October 2020, but Heath said they are on pace to beat that deadline with plenty of time to spare.
Dollar Tree is currently hiring employees and putting the finishing touches on the facility, he added.
When asked why this partnership with the distribution center was such a good deal for the city, Heath said it was a no-brainer.
"It's really three-fold," he revealed. "Not only are they constructing a $130-150 million dollar building inside our (city) limits and bringing more than 300 new jobs to the region, but this project propelled us to extend new water lines about two and a half miles along U.S. 59 and down Spur 10, to service the site.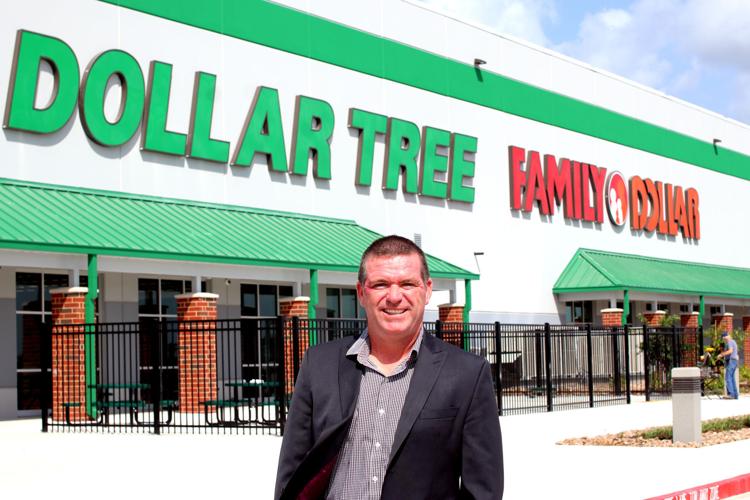 Everyone benefits
Heath explained that this project doesn't benefit just Dollar Tree.
"Every property owner along that stretch now has access to city water," he said. "It increases their property value, and it makes their individual tracts more marketable. Those more marketable properties make our city more attractive for future investors."
Heath said that the center would employ closer to 400 people, but with COVID-19 looming over business owners, he's anticipating the number be closer to 300.
"Almost every company on the planet is re-evaluating the way they operate because of the COVID-19 global pandemic," Heath said.
"I maintain regular contact with their new human resources manager for the facility. They have had to make some adjustments to their hiring practices to make sure their staff and the applicants are able to interview and ultimately train in a safe environment.
Ready to assist
And they know that the economic development office is here to help ensure this is a success. If they have to make any significant changes to their operations, we'll work with them to make certain they remain in compliance with our performance agreement."
The RDC's primary goal is job creation, Heath noted.
"The more opportunities we create for our residents to support themselves and their families, the stronger it makes Rosenberg, Fort Bend County and the entire region," he said.
"Those paychecks go right back into the local economy and create what we call the multiplier effect. And with new jobs, it's new money cycling through our economy. An almost equally important goal in attracting investment is broadening the tax base.
"The more taxable property value you have on the ground across your community, the bigger the pot becomes. The goal is to keep growing that pot, which helps us keep the property tax burden lower for everyone."
The Dollar Tree distribution center is being constructed at Spur 10 and Klosterhoff Road.
The RDC is funded by a one-half cent sales tax.
The RDC board engages in projects like this to create jobs within the city.