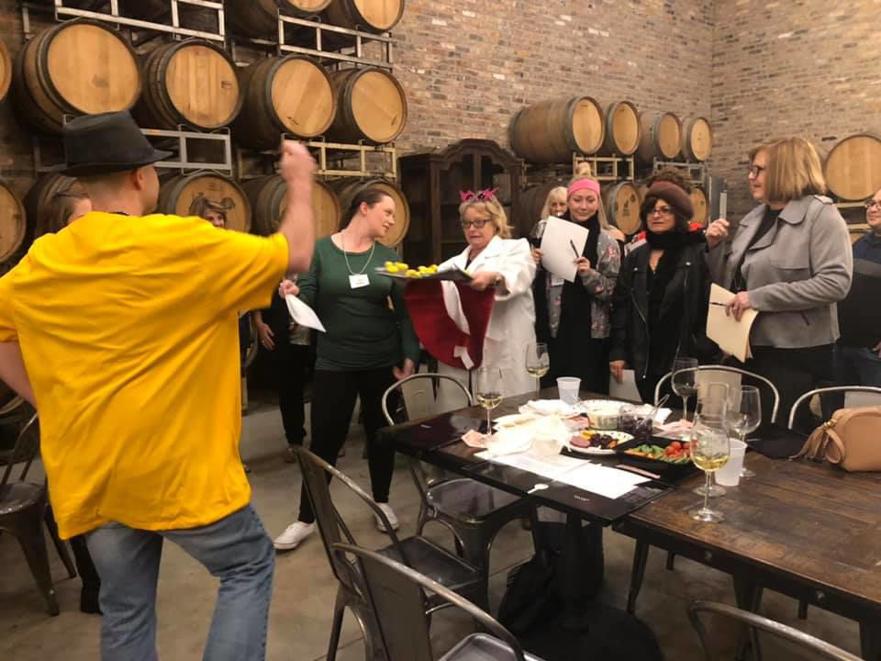 Beth Ackerman-Ornelas has big plans for the city of Rosenberg.
And they start with a story.
Beth, chief creative officer of Creative Learning Society in Rosenberg, said she's ready to bring the magic of storytelling to the city.
"Right now we're holding auditions for a book festival in Brenham, but I really want to bring this story teller theater idea to Rosenberg," Beth began.
"With COVID, it's been hard to determine when to start it, but basically we are auditioning people to come out and tell stories. We need six to 10 people to come in and share a story. Here's the kicker. You don't read from a book. It's your version of a folk tale. They're usually very dramatic."
Beth said that the way stories are shared can be comedic or serious or heartfelt.
"It's like a monologue," she continued. "For everyone auditioning for the book festival, I also want them to come and audition for the one I'm planning in Rosenberg."
Auditions for the Brenham Book Festival will be held Sunday, July 19 from 4-6 p.m. at Creative Learning Society, 1812 Ave. G.
For the audition, aspiring actors are asked to prepare a presentation of one or two different stories. Each participant will have three to five minutes to perform at the audition. Beth asks to keep the material family friendly. Auditions are open to ages 13 and up.
This is a volunteer performance, not a paid performance.
"I'm from Sugar Land and my husband is a business owner in downtown Rosenberg," Beth said. "I got involved downtown a couple years ago, but I've been with Creative Learning Society full-time since April 2019.
"We'd love to have everyone come out and support our small business. We're trying to do the best we can. It's a fun and different way to spend your quarantine."
Beth said Creative Learning Society is open to holding Zoom auditions.
The chosen participants will perform a Storytelling at the Brenham Book Fest in Sept. 6.
"We're interested in anyone over 13," Beth said. "We want a good variety of storytellers and genres. We want to attract a large group of people.
"If things go as planned, I'm hoping to hold our own story telling event in late September.
To sign up for auditions, visit