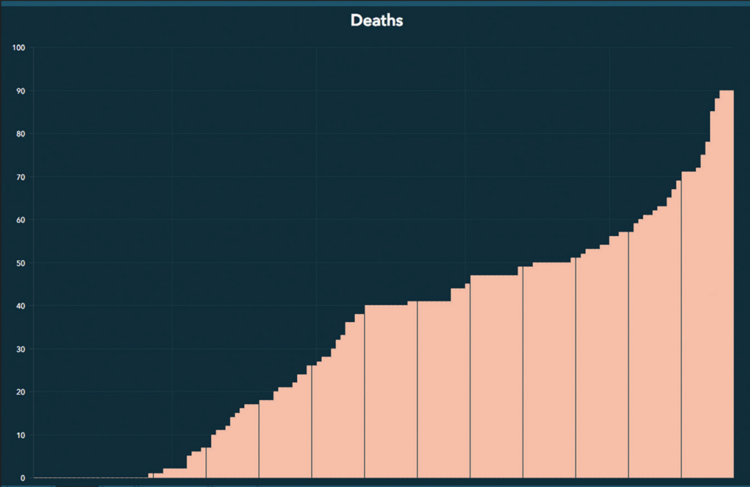 Fort Bend County health authorities say 90 residents have died from the novel coronavirus over the past five months, and more than 6,600 have tested positive for the virus.
The Fort Bend County Health and Human Services Department, which is tracking the virus' impact on the county, reported the 89th and 90th death over the weekend.
Dr. Jacqueline Minter, director of the Fort Bend County Health Authority, and County Judge KP George, both had expressed hope that the number of positive cases would plateau in late April or early May but that hasn't happened.
The number of cases continues to rise, by the hundreds on some days. The county has reported 684 new positive cases in the past seven days and 2,680 since July 1.
Likewise, the county has reported 18 deaths from COVID-19 in the past week alone, and 34 since the month began.
Dr. Minter said increased testing is not the only cause of the increase in cases or deaths. She suspects the public became too indifferent toward their health and the health of others in mid-May and throughout June and stopped social distancing and wearing masks while in public.
A total of 47,597 of the county's 820,000 residents have been tested at the county's free test sites. However, it should be known that residents may also be tested out of the county or at private clinics and hospitals, and those results are not shared with the county.
Of the 6,679 infected, 2.855 have recovered completely, meaning they have tested negative twice in a 14-day period.