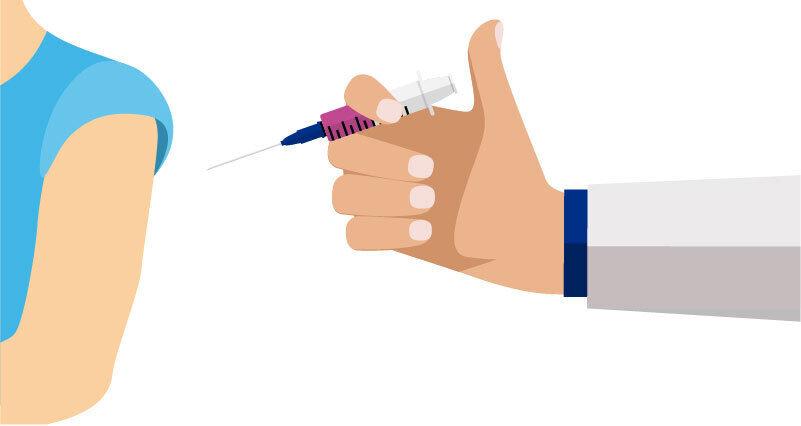 Fort Bend County continues to have one of the highest COVID-19 vaccine rates among Texas counties. Now the next step is to start getting children to get vaccinated before school starts.
As of Monday, 71% of county residents 12 years and up have at least one shot of the vaccine, while 61% are fully vaccinated. For those 65 years and up, 95% are partially vaccinated and 86% are fully vaccinated. Only El Paso County has a slightly higher rate of fully vaccinated residents at 62%.
Two weeks ago, vaccine distribution increased from week to week in Fort Bend for the first time since April, with 19,597 vaccine doses administered from June 7-13, just 716 more that the previous week. But last week, only 12,902 doses were given out, a drop of just under 6,500 doses.
The county is now shifting its focus to not only getting families in small corners of the county to get inoculated, but Fort Bend is now working to get more children to get the shot before school starts in August. The county has held two vaccine drives last week at Fort Bend ISD schools in Rosharon and Sugar Land, including one at Austin High School on Sunday.
In Rosenberg, the county is hosting walk-up vaccines at the Fort Bend County Fairgrounds on Wednesdays through Fridays from 11 a.m. to 7 p.m., and on Saturdays from 9 a.m. to 4 p.m.
Even with the high vaccination rate, the county is still seeing new cases pop up, although at much lower levels than in the beginning of the year. On Monday, the county health department reported 85 new cases and 49 more recoveries from the virus.
Adding with the 32 cases and 35 recoveries from Wednesday and 52 cases and 39 recoveries reported last Tuesday, about 59,605 Fort Bend residents have had a case of COVID-19, with 58,781 residents recovered from the virus.
The death rate continues to drop in Fort Bend, as only six deaths were reported last Tuesday, moving the total of Fort Bend County residents who succumbed to the virus at 682.