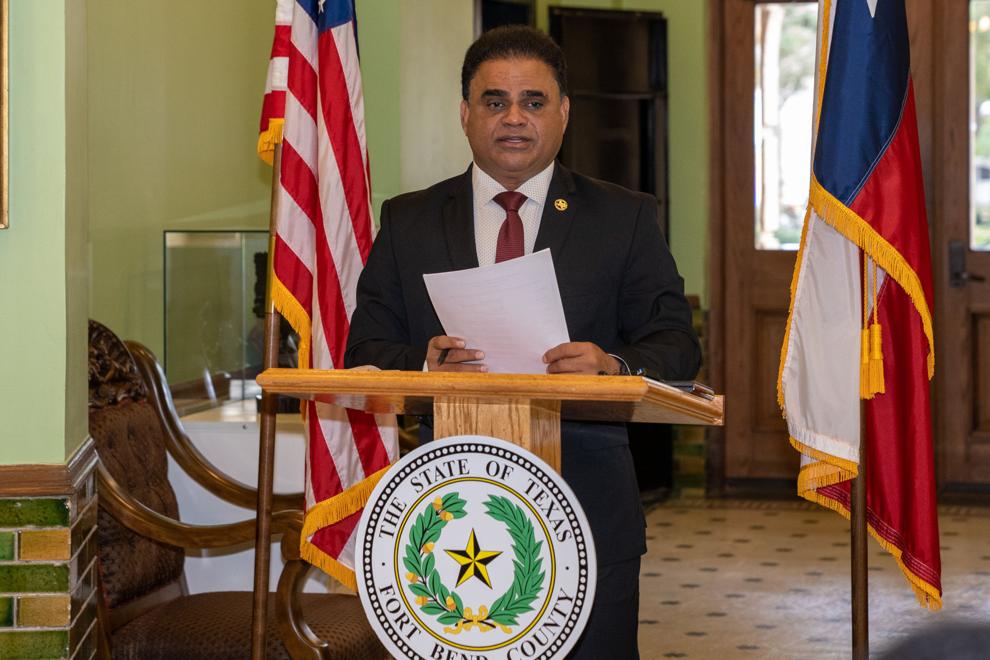 County Judge KP George brought awareness to human trafficking on Friday by hosting a Red Sand Project sidewalk installation.
The Red Sand Project is a national initiative created by Milly Gochman to bring awareness to human trafficking by pouring red sand into the crack of sidewalks, parking lots and driveways.
The symbolism is that raising awareness of survivors often "falls through the cracks."
District Attorney Brian Middleton joined George, County Attorney Bridgette Smith-Lawson, an Elijah Rising representative and Sharon Henderson Sanders, ESQ with Missouri City Links, joined George in Friday's press conference.
"Our Fort Bend County District Attorney Brian Middleton and his team are committed to preventing and prosecuting crimes of human trafficking and they have been very successful in doing so," George said. "It takes a village to combat this crime against humanity. Our district attorney, County Attorney Bridgette Smith Lawson and area law enforcement have all worked together to address this issue."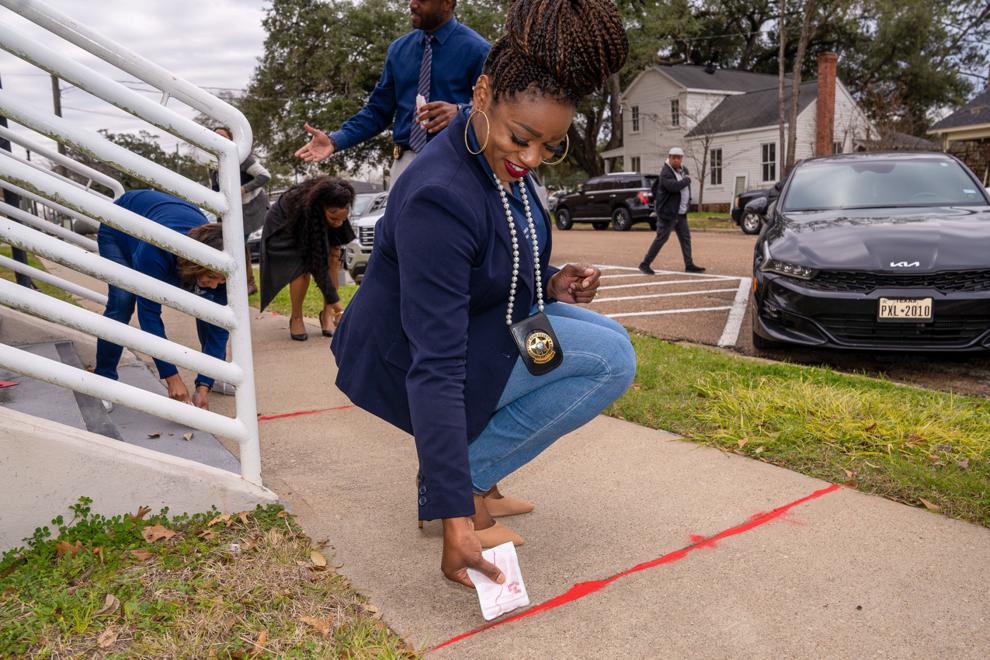 The state of Texas ranks second in the nation for reported cases of human trafficking, according to the National Human Trafficking Hotline.
In 2020, a total of 987 human trafficking cases were reported, second only to California.