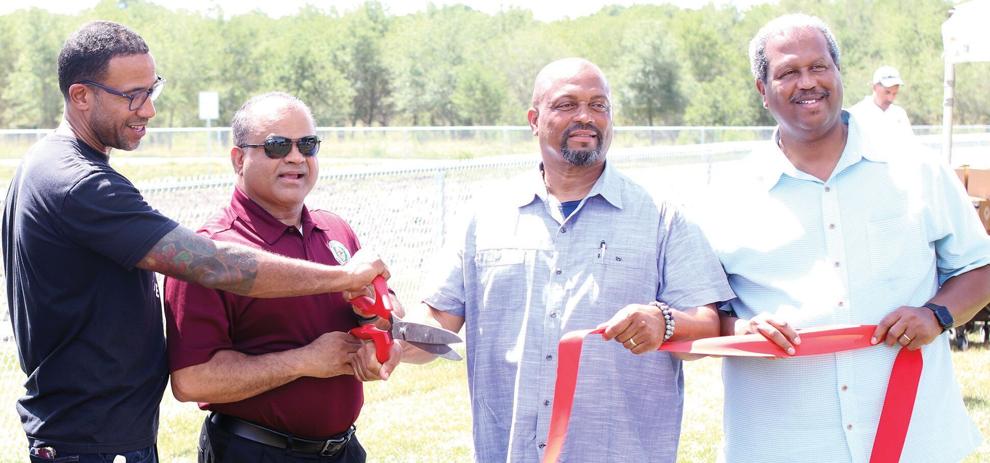 On land where slaves once picked cotton, hefted watermelons or drove mules pulling plows, Black folks will soon be raising crops for the joy of helping others.
Dignitaries cut the ribbon to the 10-acre Kendleton Community Garden on Saturday, June 18, at Bates Allen Park prior to the community's annual Juneteenth ceremony.
"We are proud to show our support of the people of Kendleton by partnering with HEB and Lucille's 1913 to provide access garden plots to grow healthy foods," said Fort Bend County Judge KP George. "This garden is a terrific example of how we are fulfilling our mission to improve the health and wellness of the communities we serve."
The county provided the land for the garden. Volunteers have already plowed a two-acre plot of the land and planted summer crops.
Chris Williams, founder and executive director of Lucille's 1913, said the team will work with community volunteers to raise tomatoes, corn, cucumbers, squash, watermelons, okra and other crops during the spring and summer months, and collard greens, cabbage and other crops that grow best during colder months.
Lucille's 1913 provides hundreds of meals a day to under-served communities in the Houston area, including Fort Bend County.
The purpose of the garden is to educate the community on the importance of growing and eating healthy, locally grown fruits and vegetables while creating a self-sustaining food supply, Williams explained.
"Juneteenth has always been a holiday that's centered around service for me and my family, so it feels special to be able to partner with Fort Bend County and the city of Kendleton for this initiative," Williams added.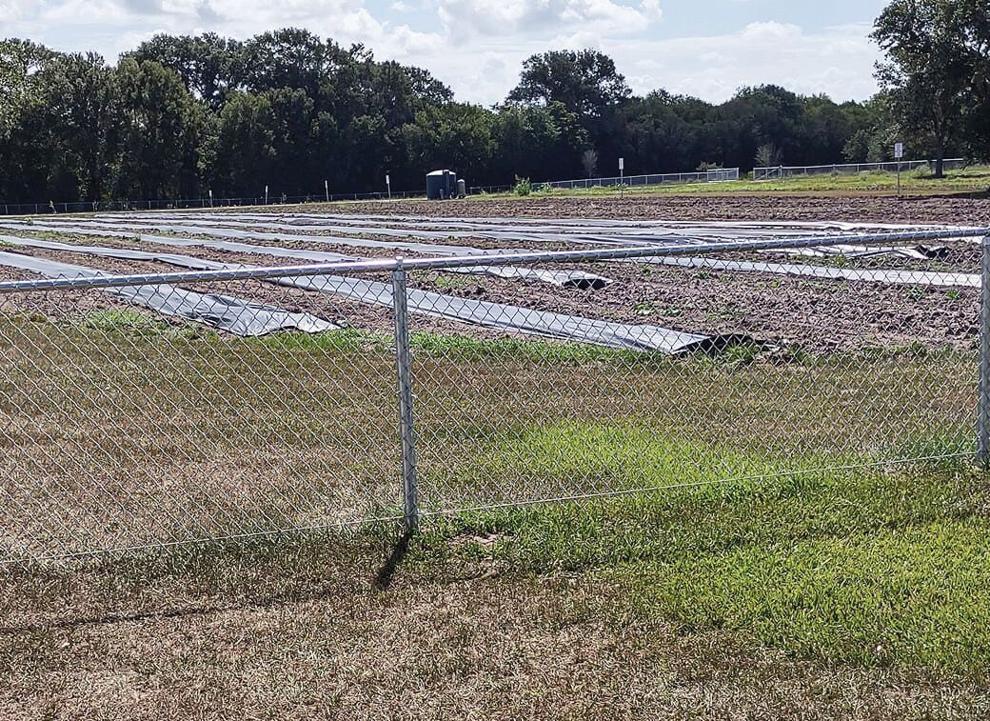 "Since we started Lucille's 1913 in 2020, our goal has been to expand our output to combat food insecurity on every front. (Today's) event will shed light on our new community garden and farming initiative in Kendleton. It's a project that's empowering us to keep up with our expanded mission of combating food insecurity and waste, while also employing and training communities we serve. We're grateful to Kendleton and Fort Bend County for the support."
The land on which the community garden is located was purchased by Clement Allen in 1910 as farmland. His son, Bates Allen, inherited the acreage in 1974 and the family later donated acreage to the county as a public park for the community.
The community of Kendleton was established by emancipated slaves after the Civil War.
It is home to 327 residents and has a total land area of 1.1 square miles. Kendleton is in the middle of a food desert, so the designated 10 acres of space will provide much needed fresh produce to area residents, said Kendleton Mayor Daryl Humphries Sr., a descendent of slaves.
"This vegetable garden is very important to us, because we are out here 15 miles away from anything. So to be able to come right down the street and get fresh vegetables and fruits is very important to our seniors."