Infrastructure was a major theme of Richmond Mayor Evalyn Moore's State of the City address, Tuesday at Briscoe Manor.
She discussed the city's ongoing sidewalk repair efforts. Moore explained that the Richmond now prioritizes sidewalk repair on a scale of one to three, with one being the highest priority.
"Instead of waiting for our sidewalks to fall into disrepair, we have allocated a budget for a system to proactively review and schedule maintenance needs," Moore said. "And by the end of the year we will have all of our priority one sidewalks repaired."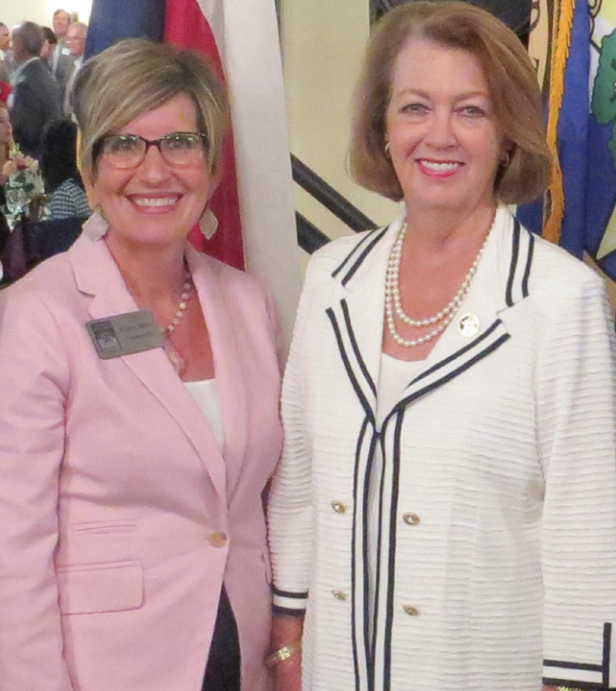 During her remarks, Moore referenced the city's Utility Master Plan. The plan estimates that demand for Richmond's sewer services will increase 300% in the next decade. Moore outlined a possible 10-year timetable for an expansion of the city's water and sewer services.
Some members of the audience were pleased with the city's longterm infrastructure strategy.
"I loved that we're looking forward and have a plan in place to address the growth our community is going to see," said Jennifer Pinti, aquatics director at the T.W. Davis Family YMCA. "It doesn't matter how many people come to a city if you can't get rid of the poop."
Moore also addressed her administration's efforts to "ensure quality and sustainable growth in Richmond." She added that the city's recently streamlined zoning codes guarantees that future development will respect the "existing architecture, design and integrity of our community."
Moore's dedication to preserving Richmond's small-town charm impressed Larry Loube, an executive adviser for the Sugar Land Skeeters, who attended the speech.
"I was glad to hear that she's focused on keeping the city's integrity as it grows," Loube said. "A lot of cities don't do that and it's a shame."