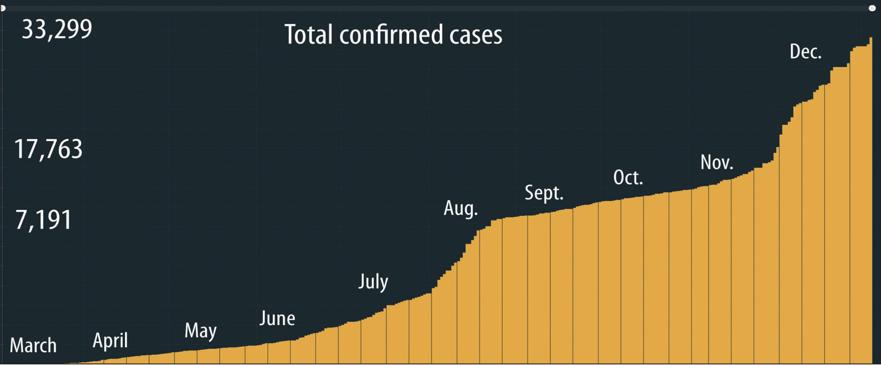 Fort Bend County, along with the rest of the Houston region, could face strict limits on restaurants and other businesses as COVID-19 cases continue to rise sharply in the area.
Executive Order GA-32, signed by Gov. Greg Abbott in October, states that any trauma service area that has seven consecutive days of COVID-19 patients that exceeds 15% of total hospital capacity in an area, must have all bars close, indoor businesses must be reduced to 50% capacity and elective surgeries must be paused for at least seven days.
Fort Bend County is in Trauma Service Area Q, along with Harris, Montgomery, Austin, Colorado, Matagorda, Walker, Waller and Wharton counties.
Trauma Service Area Q has seen its sixth straight day of having COVID-19 hospitalizations over 15%, coming in at 18.21% on Monday.
Harris County Judge Lina Hidalgo said that her county reached the threshold on Tuesday afternoon. "Honestly, this is just another milestone on the road to a catastrophe unless each of us acts," she tweeted. "We can't rely on a small occupancy rollback. Do your part."
To lift the restrictions, the region must stay below 15% of COVID hospitalizations for seven straight days, or if a county judge asks for an exemption to the 14-day rollback.
El Paso suffered a spike in COVID cases in October and had a weeklong shutdown to slow down the spread.
Fort Bend County Judge KP George has not commented on the rollback, but has asked residents to keep practicing social distancing and to wear masks to try to lower the spread while he works to bring the COVID-19 vaccine to the county.
"Don't let your guard down," he said on Tuesday.
However, U.S. Rep. Dan Crenshaw said that the rollback would not be the right thing to do while local businesses struggle to survive during the pandemic.
"Businesses should not comply," Crenshaw tweeted. "Lockdowns are not supported by law, they are unconstitutional edicts.
"Stop stealing people's right to make a living," he continued.