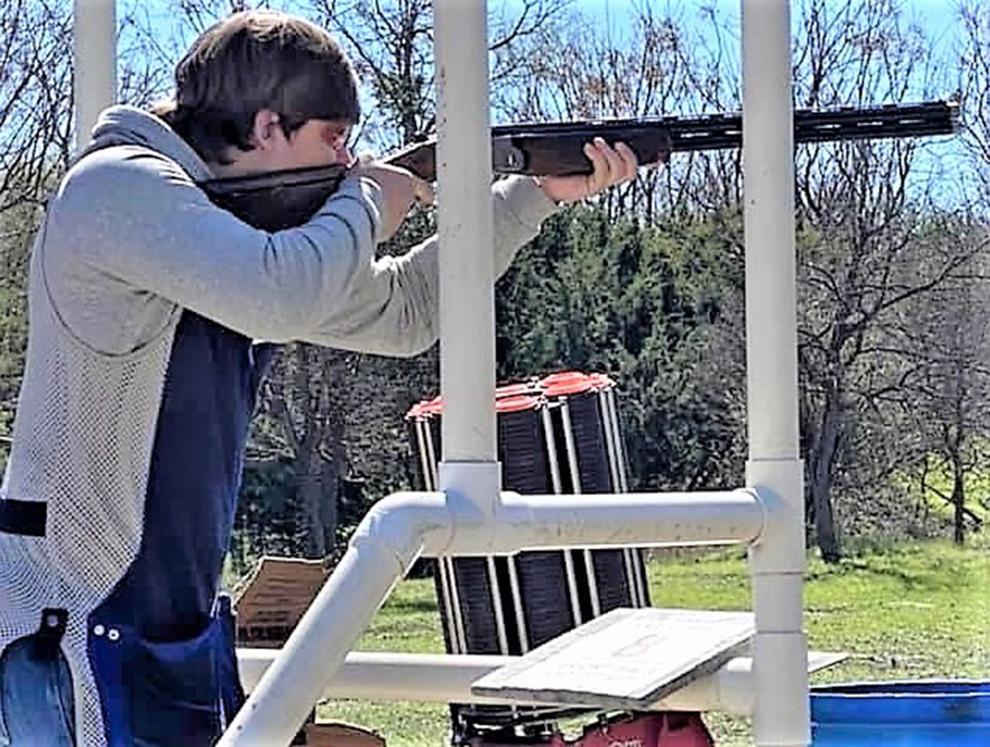 For a unique opportunity, plan to participate in Saturday Night Special, a fun-filled fundraiser for the Needville High School Shooting Team.
Registration is under way.
The nighttime clay shoot is scheduled to begin at 7 p.m. Saturday, Jan. 30, at Texas Premier Sporting Arms, 7311 SH 36 South, near Sealy. However, if darkness falls sooner, the shoot will begin a little early.
Online registration is under way, and in-person registration takes place from 5:30 p.m. to 6:30 p.m. the day of the event.
Cost is $125 per person and includes 100 clays and a hot meal. Participants may choose jambalaya from Bayou Boys or Frito pies.
The unusual shoot is sponsored by Friends of Needville Shotgun Team (FNST), the parent group that helps support the group of students coached by ag advisor Marc Hackstedt.
Ruth Maus, FNST president, said participants only need to bring their shotguns and ammunition.
"We're the only ones who do a night shoot anywhere around here," she said. "Last year we had more than 100 people enter the event."
Maus' two sons, Mason and Logan, have been shooting clays since they were 8 and 10 years old, respectively. Logan graduated from Needville High School in 2016 and Mason will graduate this year.
"So, we've been doing this a long time," Maus said. "It's lots of fun, and the night shoots are really great. If you want to do a night shoot, ours is the only one around."
Large lights are setup at each of the 12 shooting stations and special clays are used.
"They're called 'puffers;' when you break them, a neon-colored puff of smoke comes out of them," Maus explained.
All proceeds from Saturday Night Special go to Needville Shooting Team, as do all proceeds from a raffle that features a variety of firearms, fishing gear, and guided hunting and fishing trips.
"Probably the thing that we're most proud of is that we're able to give a $1,000 scholarship to each graduating senior every year," said Maus. "The proceeds are also used for practice equipment and help the students pay for their entry fees at various contests and shoots."
Raffle tickets are $20 each or six for $100. They are available from any team member or on Facebook atFriends of Needville Shotgun Team.
Winning tickets will be drawn at Saturday Night Special. Winners need not be present.
Prizes are, in order: Stevens 55E over/under 12-gauge shotgun; Savage 110 Apex Storm 22-250 with scope; Ruger American Predator bolt-action rifle 6.5 Creedmore with vortex scope; Cimmarron single-action revolver Pistolero .357 mg; Howa M1100 bolt-action rifle 22LR; father-and-son duck-hunting membership with for 2021-2022; Matagorda Bay guided fishing trip for three with Capt. Scott Reeh; and Fishing Tackle Unlimited Bay Runner fishing rod.
"We always appreciate everyone who comes out to participate in this fundraiser and helps supports our students," Maus said. "They always compliment our team members and how well they shoot. Everybody always has a good time whenever they come out."
To participate in Saturday Night Special and help support the Needville Shotgun Shooting Team, register online at www.iclays.comand click on "Upcoming Tournaments," then follow the link.