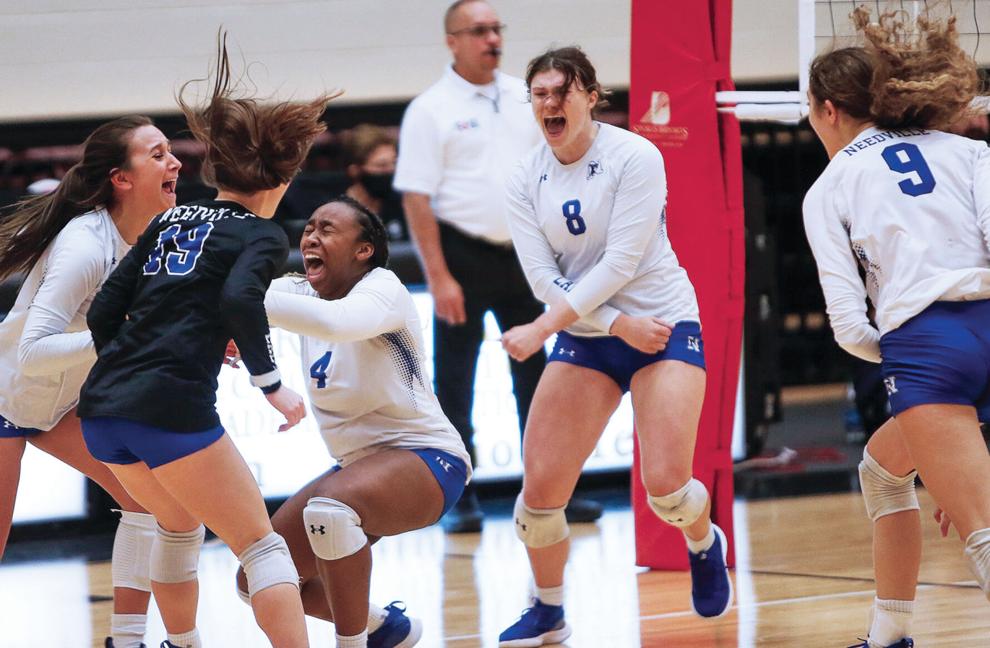 SAN ANTONIO — It was one day over a year Saturday since the Needville volleyball team looked across the court and watched the Wimberley Texans celebrate a regional championship at Yoakum High School.
The Texans tried time and again to repeat their efforts Saturday in the 2021 Region IV-4A finals, but the Lady Jays wouldn't have it.
Needville had an answer each time when Wimberley surged.
The Lady Jays punched their 11th ticket to the state tournament with a 3-2 victory Saturday at Blossom Athletic Center in San Antonio, 28-30, 25-18, 25-21, 22-25, 15-12.
"Honestly, the feeling is just satisfaction," Needville head volleyball coach Amy Schultz said. "It was a close one last year with all the double calls.
"The girls talked about it all year. We didn't want to forget about that match we should have won; it drove them all year. When it came to district and we got into a slump I remembered them we could get back here again to have this moment."
Needville had a near-perfect start in the opening set, at one point leading 9-0 over the Texans, but Wimberley wouldn't roll over. A 12-2 lead was gone at 22 all in the opening set, but Needville took back a 25-24 advantage.
In the end, the Texans rallied to take the first set 30-28.
A massive momentum swing could hurt an inexperienced team, but Needville didn't flinch.
"It's all about having nine seniors, that's it," Schultz said.
Needville won the next two sets, 25-18 and 25-21. The Lady Jays were in charge of both sets throughout. Wimberley controlled the start a set for the first time in Set 4, leading 12-5 at one point. Maya Scott capped the Needville rally with a spike to make it 14-13 Texans, while an ace from Cayla Kozik and a kill from Ashley Fojtik tied the match at 17.
Both teams went on a run of scoring late in the fourth set, but Wimberley was able to force a fifth set.
Wimberley was again the aggressor early in the fifth set, but Needville rebounded after a time out. An 8-5 deficit became only a one-point lead for Wimberley at 11-10. Needville would score five of the next six points to win. The final point was scored after a Wimberley defender failed to properly dig a spike from senior Cayla Kozik.
The Lady Jays were able to watch the ball sail out of bounds and start celebrating before the ball hit the ground.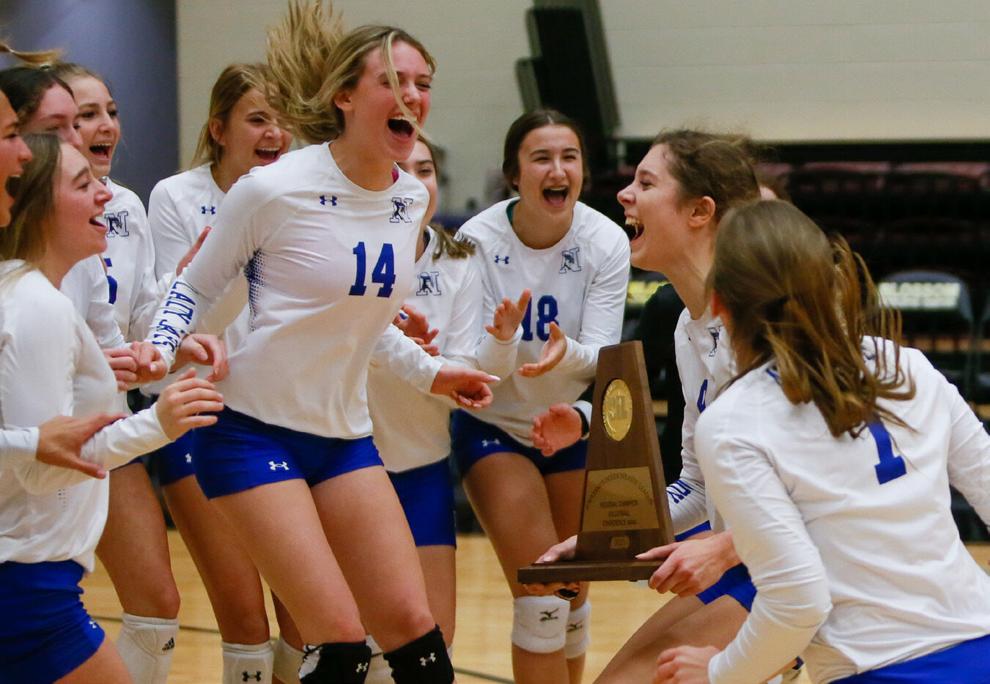 Senior Alyssa Edwards had team-highs in aces (3) digs (33) and serve receptions (37). Freshman Skylar Butler added 30 serve receptions and 20 digs. Fojtik had 34 assists and 22 digs. Kozik led the Lady Jays in scoring with 22 kills followed by senior Yasmyn Ocho with 14 kills.
Needville (33-12) returns to the state tournament for the first time since 2018, and the Lady Jays will play against Celina (41-1) on Thursday at the Curtis Culwell Center in Garland.
The match will be at 5 p.m. The other semifinals match will feature Bellville (41-8) and Decatur (36-8) at 7 p.m.
"We're peaking at the right time," Schultz said. "We didn't play our best game today, but we're still doing really well."