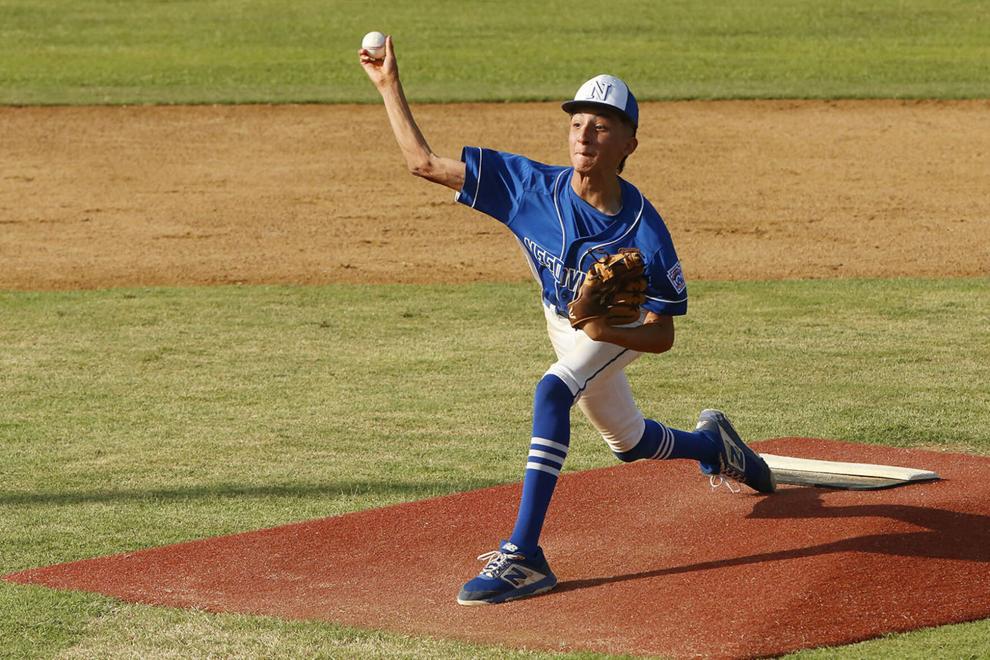 Jaydon Ortiz was called up upon for a second straight day for the Needville Major All-Stars in the Texas East State Tournament Sunday against Washington County, and he once again shined in a 2-0 victory.
Ortiz threw 23 pitches Saturday against Port Neches, he would throw only 57 pitches Sunday. Ortiz was dominant, scattering two hits while striking out 12 in a complete-game shutout victory.
Needville remains the only team in the Major Division without a loss, Washington County will play against Pearland East, who eliminated Port Neches 13-2 in the early game on Sunday.
The winner of the Washington County-Pearland East game on Monday will face Needville on Tuesday at 5 p.m.; if Needville wins, the future Blue Jays will advance to the Southwest Tournament in Waco against teams from Arkansas, Colorado, Louisiana, Mississippi, New Mexico, Oklahoma and Texas.
If Needville were to lose the first game on Tuesday, a second and deciding game will be play 30 minutes after Game 1.
Before any thoughts of a regional birth, Needville needed a win Sunday night in Tyler at Faulkner Park.
Ortiz worked around a first-inning double by Washington County. Needville would also get a first-inning double, but the future Blue Jays didn't miss their chance to score.
Ortiz hit a two-out double to left field.
Lucas Robbins followed in the clean-up spot, he made sure Ortiz could easily get home. Robbins rocketed a ball over the center field wall, the home run put Needville up 2-0.
Both teams went down in order over the next two innings.
Needville was able to get a rally going in the fourth inning. Robbins led off the frame with a single before Konnor Bittner reached on an error. Lincoln Wyatt loaded the bases with an infield single.
But the Needville thread ended with a pair of strike outs.
Washington County got only its second hit Sunday night with a lead-off single in the fifth, but Ortiz retired the next three batters without issue.
Ortiz and Robbins continued to power the offense in the fifth with the duo each earning a walk. Again, Washington County prevented the game from getting out of hand.
In the end, Ortiz made one swing of the bat stand up for Needville. He struck out two batters in the top of the sixth and induced a ground ball to short to close the game out.