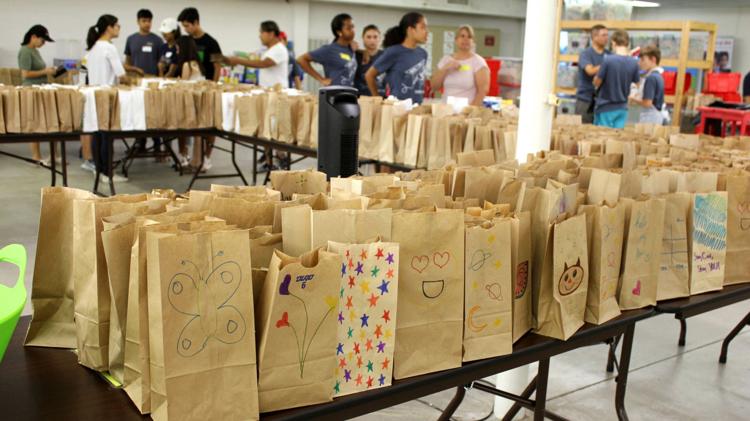 It's been a little over a month since Lunches of Love has been operating in its new space and the volunteers are loving it. After spending years at First United Methodist Church in Rosenberg, Lunches of Love Director Adriane Mathews Gray proudly announced that the nonprofit moved into the old bowling alley building at 1416 Radio Lane.
"We have only been operating out of our new space since June 10 and it is amazing," Gray boasted. "We have space to grow our program. We are definitely making meals and memories in our new home."
Kids who depend on a nutritious breakfast and lunch each day at school are suddenly left wondering where their next meal is coming from while not in school, Gray explained.
Lunches of Love has dedicated the past 10years to helping end childhood hunger in Fort Bend County. Lunches of Love is 100 percent volunteer based and driven with no paid staff.
"Everyone has raved over our new home and are so excited for this new journey for Lunches of Love and our community children," Gray said."Many of our families who receive lunches have come by to take a tour and help volunteer, too.
"Our new home was definitely a leap of faith, but our volunteers, supporters, donors and community believe in and truly back our mission and made sure our ever-growing program could continue making a positive impact in Fort Bend County."
In 2009, the program began by feeding 150 children at Bowie Elementary School. Now the program provides thousands of children with lunches.
"We feed approximately 4,100 children every day during the summer and approximately 3,000 children during the school year," Gray revealed. "With our new larger home, we will be able to feed even more children living in food-insecure households."
In June 2015, Lunches of Love served its millionth free lunch and by July 2017 it had served its two millionth meal.
Gray said she has lots of dreams and goals for Lunches of Love, the children and the community.
"We definitely have space for new components and to grow, but as of now, we are doing our very best to develop a permanent footprint and lay of the land. We are super excited about our future and being able to help feed children and also help break the cycle of generational poverty in Fort Bend County with new ideas, too."
School-year lunches begin the second week of the school year to allow teachers and staff a full week to identify new students, Gray said, explaining that school staff determines which students need weekend care packages.
Lunches are also provided to every child living in the household who is 18 or younger.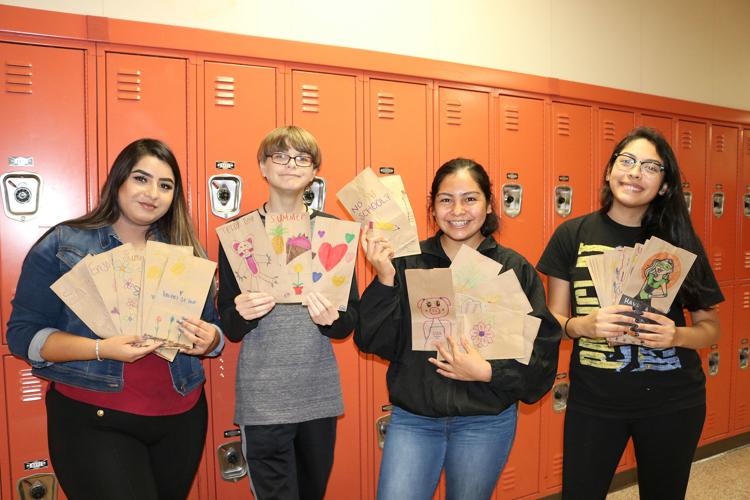 For the extended school holiday sessions to run smoothly, the organization requires about 110 dedicated volunteers every day. During the school year, about 50 volunteers are needed each Wednesday to handle the weekend lunches.
"There are so many ways you can help, too," Gray said. "We have jobs for all ages in our facility or in your own home. It is easy to help make a difference.
"We always need volunteers. Volunteer opportunities can be found on our online calendar and donations can be made online, too. Our most current needed summer item is juice boxes."
To volunteer or donate, visit www.lunchesoflove.net.