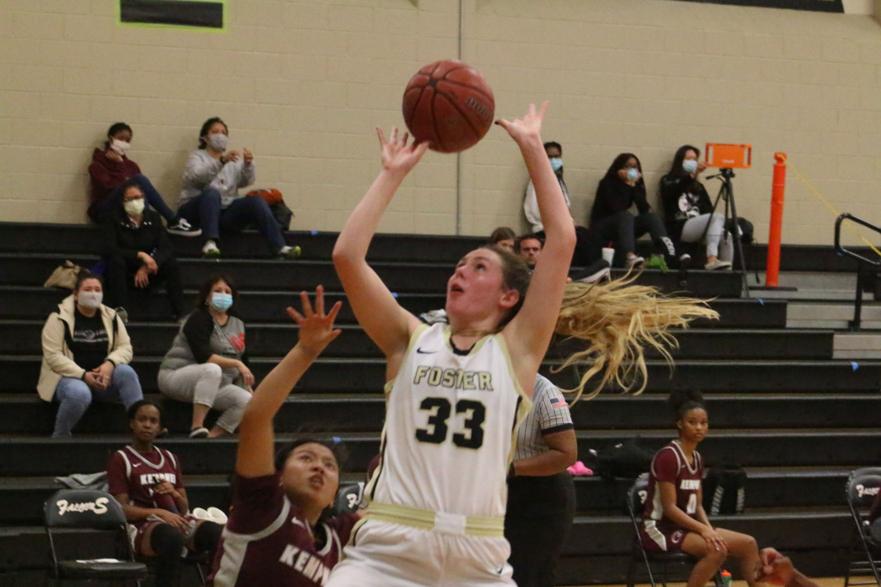 With a stellar class of players and dominating its District 24-5A foes, the Foster girls' basketball team has looked the part of a state title contender in the first half of the season.
The Lady Falcons continued to play the part in Friday morning's win over Kempner, winning 104-25 to move to 6-0 in district play and 11-2 overall.
But the question is, what does Foster do for motivation and preparation for the playoffs as the team heads into 2021?
Head coach Savitra Williams-Smith said that while Foster certainly looks strong on offense, she hopes that the team can continue to tighten up its defense.
"We have so many options on a defensive standpoint, we have to switch up when I call for it," Williams-Smith said. "We just want to be able to pull out every tool in the toolbox without missing a step."
Against Kempner, the Foster defense was suffocating, as its half-court trap led to several breakout baskets. The Lady Falcons outscored the Lady Cougars 30-10 in the first quarter, then 38-4 in the second quarter to take a 68-14 lead.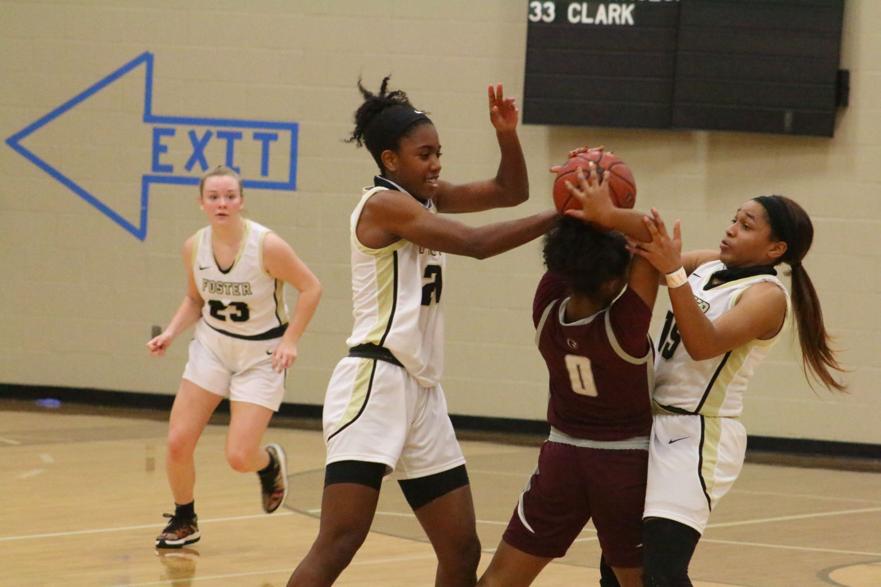 Senior center Collins Clark scored 17 of her 21 points in the first half.
The starters stayed in for the third quarter for more work, as senior Kaiya Wynn led Foster with 35 points, including a 17-point run in the second quarter.
Junior guard Imani Ivery connected on a couple of three-pointers in the third quarter and ended her day with 13 points.
Senior forward Alicia Blanton and junior forward Sydney Freeman scored 13 points each.
Kempner's lone bright spot in the game was the play of senior forward Jeci Gonzalez, who led the team with eight points. The Lady Cougars are now 5-11 overall and 2-5 in district play.
After Saturday's game against Angleton, Foster will face a crucial game at Lamar Consolidated on Tuesday. The Lady Mustangs have only one district loss, a 78-41 loss to Foster.
A win would put Foster up two games in the district standings and a chance to then focus on preparing for what the Lady Falcons hope will be a deep playoff run.
"I tell the girls it's us vs. us," Williams-Smith said. "We have to come in every day and get better every day."