Love the outdoors? Enjoy nature and wildlife? Want to share your knowledge with others? The Coastal Prairie Chapter of the Texas Master Naturalists is always seeking new members.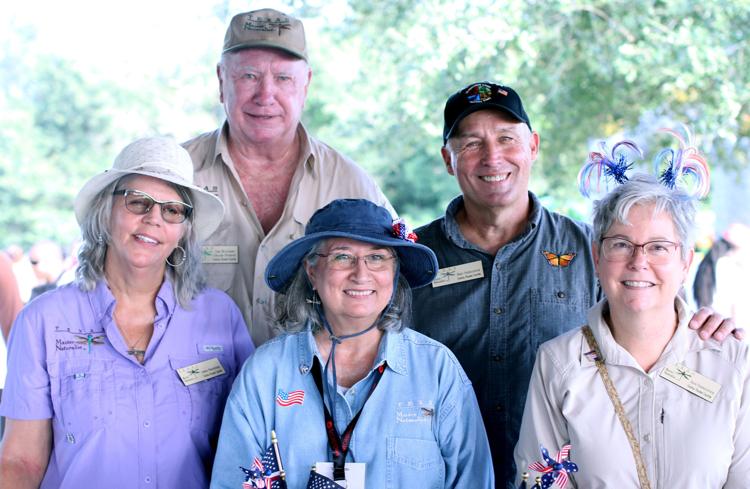 The nonprofit organization is a group of trained volunteers who share their appreciation and knowledge of nature with the community through outreach, education and conservation/restoration projects, in or near the Fort Bend and Waller County areas.
The next training class is scheduled for Aug. 20 at its office at 1402 Band Road, Suite 100 in Rosenberg. The Texas Master Naturalists Program is a volunteer training and development program sponsored by Texas AgriLife Extension Service, a Texas A&M System member, and the Texas Parks and Wildlife Department.
Texas Master Naturalists volunteer in their communities, providing natural resource education and participating in community service and outreach projects in support of Texas AgriLife Extension Service and Texas Parks and Wildlife Department.
Texas Master Naturalists training covers a wide variety of topics including botany, ecology, geology, insects, fish, amphibians, reptiles, birds, mammals, soil science, weather and climate, and archaeology. To maintain certification, Texas Master Naturalists must complete 40 hours of volunteer service and eight hours of advanced training each succeeding year.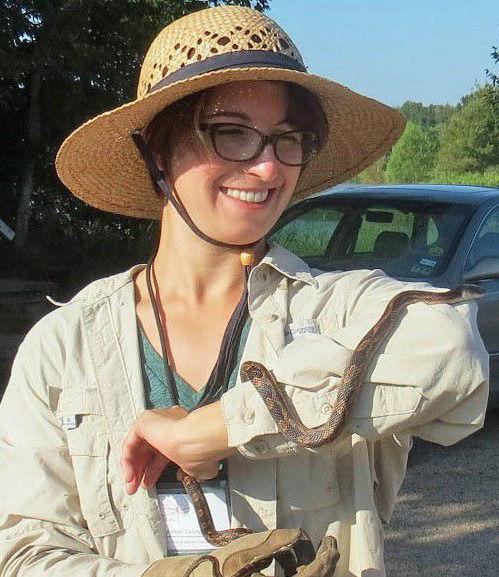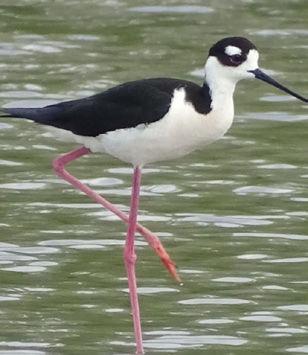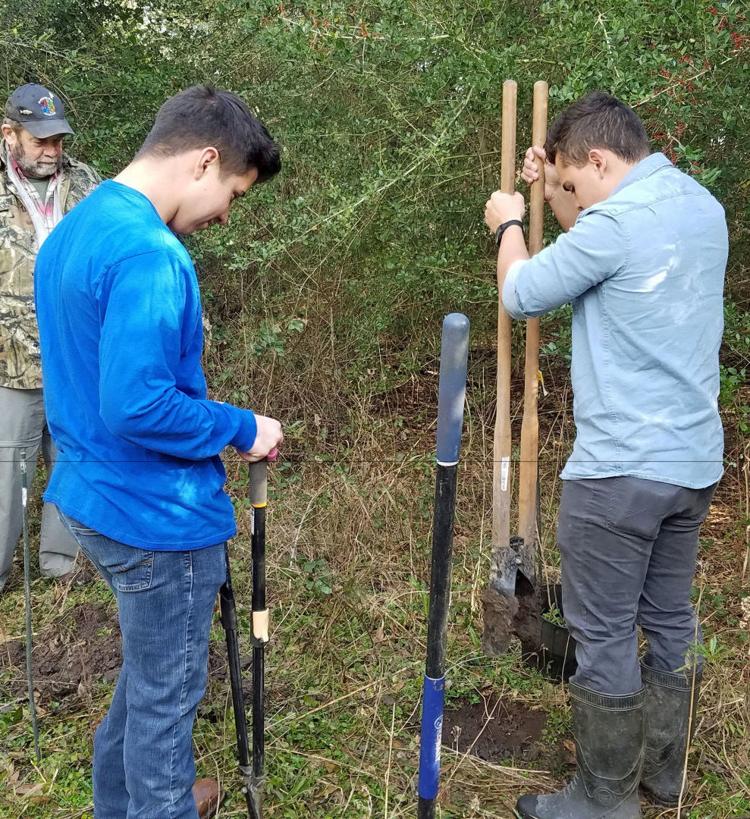 Examples of volunteer service projects include the organization's ongoing project at the 164-acre Seabourne Creek Nature Park.
The organization has partnered with the city of Rosenberg since 2009 to provide outdoor classrooms at Seabourne Creek Nature Park, maintain a sustainable coastal prairie exhibit, butterfly gardens, the fish pond, wildlife habitats as well as plant trees and shrubs native to the area.
The project is funded in part through the Rosenberg Development Corp.
The Master Naturalists are also responsible for providing educational programs at Brazos Bend State Park, the Atwater Prairie Chicken National Wildlife Refuge, the Katy Prairie Conservancy, the Gulf Coast Bird Observatory and the Sea Center Texas.
Jim Butcher, past president of the Coastal Prairie Chapter of the Texas Master Naturalists, said volunteers have a lot of learning about plants and wildlife — and sharing their knowledge with others. He should know. Butcher joined the club 10 years ago.
"I retired as plant manager at AT&T at 50 and now I'm a different kind of plant manager," he said with a chuckle. Getting his fingernails dirty and fresh air in his lungs are only part of the fun, he said.
"Educating the public — meeting new people, talking to people about nature and wildlife — that's the best part of being a member," Butcher said. "Learning about nature and wildlife and how to protect them is important."
The Texas Master Naturalists offer free guided bird tours through Seabourne Creek Nature Park during the cooler months of the year when birds are migrating through the area. Of course, many birds already call Seabourne Creek home. An owl has taken up residence in one of the boxes hung from a tree. Rosette Spoonbills fish in the ponds. Hawks regularly hunt for rodents in the area.
A beaver built a lodge in one of the nature ponds last year.
Bert Stipelcovich, volunteer coordinator for the group, said the training classes are usually held several hours on nights and weekends for 12 consecutive weeks in various locations in Fort Bend and Waller counties. 
"We don't spend all our time in the classroom reading books, we're out in the field a lot," he explained. "It's really a lot of fun. It's why my wife and I joined. It's why we continue to volunteer."
Members of the organization attended the city of Rosenberg's annual Family Fourth Celebration on July 4 at Seabourne Creek Nature Park to hand out literature, sign up new volunteers and introduce the public to their program. Children and adults alike were awestruck by the various animal pelts, skulls and bones on display.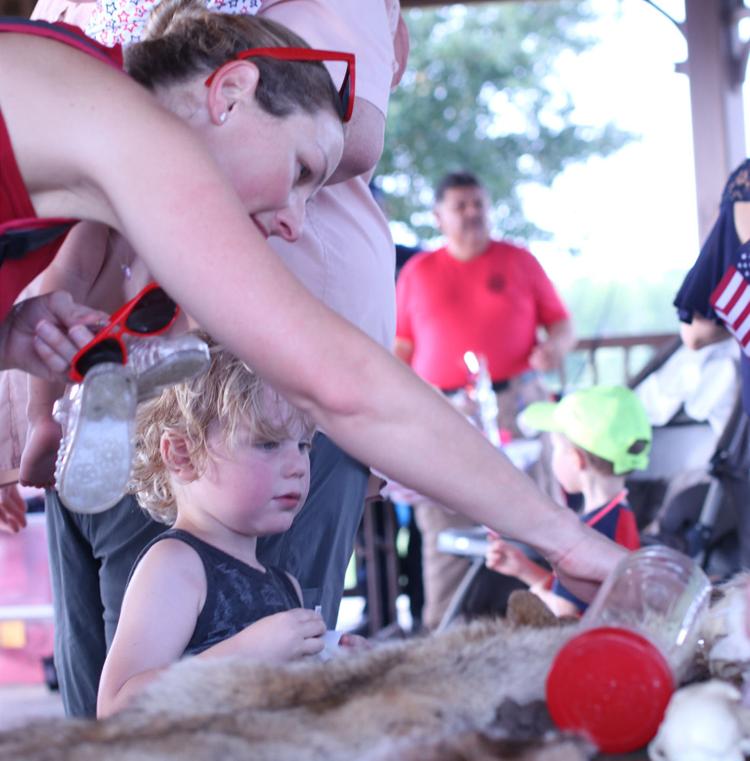 Paulette Weber of Richmond and son James, 3, carefully stroked the pelt of a coyote on display. "Pretty cool, huh?" Mom asked son.
The volunteer training classes are typically held on Saturdays and some Tuesday evenings. Upon completion, volunteers receive a 750-page book on nature and wildlife in Texas. The 2019 fee will be $50.
Upon completion, volunteers receive a 750-page book on nature and wildlife in Texas. For more information or to register, contact Margo McDowell at mmcdowell@ag.tamu.edu.