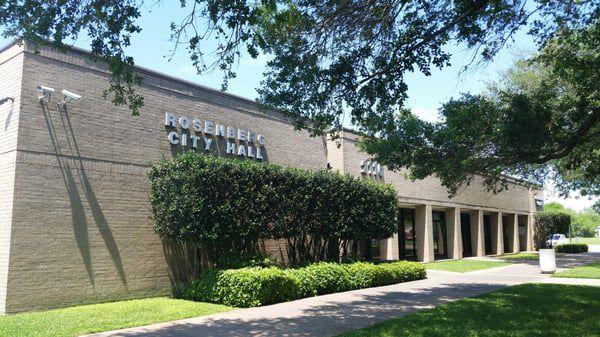 Small business owners in Rosenberg may receive money from the city's resiliency grant program by the end of June.
At the last regular Rosenberg City Council meeting, council members agreed to fund the $250,000 program through the Coronavirus Aid, Relief, and Economic Security, or CARES Act.
Payments from the $2.1 million fund may only be used to cover costs that are necessary expenditures incurred due to the public health emergency brought about by the COVID-19 crisis.
City Manager John Maresh explained that city staff must make changes to the program to match the CARES Act guidelines before bringing it back to council for formal consideration.
"So if folks were to ask us, realistically when can they start seeing assistance from federal funds?" Mayor Bill Benton asked.
Maresh said the latter part of June.
"The latter part of June," council member Jacob Balderas repeated. "Better late than never."
According to city staff, the city would receive funds within 10 business days through the reimbursement policy.
""We're talking about money the city would be reimbursed for," Benton reiterated. "I support it if we're being fully reimbursed. I've got no problem with it as long as the city is insured."
The resiliency grant program will provide immediate cash grants to local business owners or local franchise owners who meet certain criteria for assistance with payroll and storefront lease payments.
The grant award will range from $1,000 to $6,000 per eligible business, determined by the number of people employed.
"I'm happy that the small businesses are going to get relief finally," council member Tim Anders said. "Hopefully it's not too late for them."
Benton made a motion to accept the funds from Fort Bend County. The motion was seconded by Balderas and passed unanimously.
The next regular Rosenberg City Council meeting will be held June 16.
Citizens will be allowed to attend council meetings, but must first be screened for symptoms associated with COVID-19, including a temperature check; and must wear a protective mask while in Rosenberg City Hall.