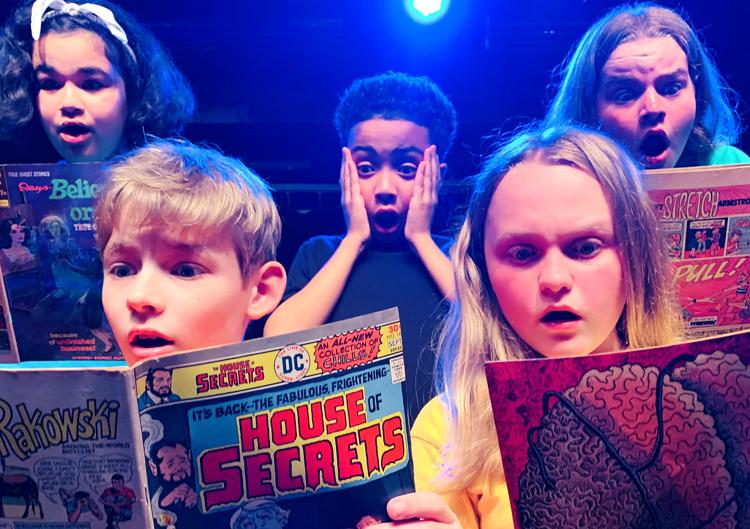 Having read the book The Big One-Oh! by author Dean Pitchford, 12-year-old Alexandria Deanne Gomez is energetically awaiting the opening of Inspiration Stage's first show of the 2019-2020 season — a world premiere pilot production "The Big One-Oh! JR" — especially because she will appear in the production's ensemble.
The show opens Sept. 6.
"This is my second pilot production, but this one is even more exciting because it is a brand new musical," said Gomez, who Feildstone resident. This show will be her ninth Inspiration Stage production.
"I'm so proud of my ensemble role," said the home-schooled seventh grader. "Ensemble works to create a full rich show with lots of layers and personality."
The musical follows the story of Charley Maplewood as he turns 10 years old and decides to throw a party for himself, complete with a House of Horrors theme. Charley, however, has never been one for parties especially those that would require friends, which, unfortunately, he doesn't have. So in trying to make friends, little Charley ends up inviting the class bully Cougar to come — and that's before he ruins the cake and sets the garage on fire.
As the story progresses it becomes evident that his ideas aren't going according to plan and a pressing question begins to become apparent: Will Charley be able to pull everything together before he turns 10 years old?
"I am so excited to be back on the stage doing what I love," said Addison "Addie" Doss, a Brazos Lakes resident who is playing Lilith in the production. "Even though learning music and choreography is tough, the people who I was surrounded by made the intense process fun and easy."
The show was viewed and worked by the authors, composers and creators of the show from New York City.
"As the premiere pilot of a new junior show, the actors and artistic team had the opportunity to create original characters, create the scenic design and create the choreography," said director and choreographer Mandy Seymore-Sensat, who is also Inspiration Stage's artistic director. "I'm beyond excited about the journey ahead of us. This pilot and world premiere is a huge honor and we are all jazzed to be a part of it.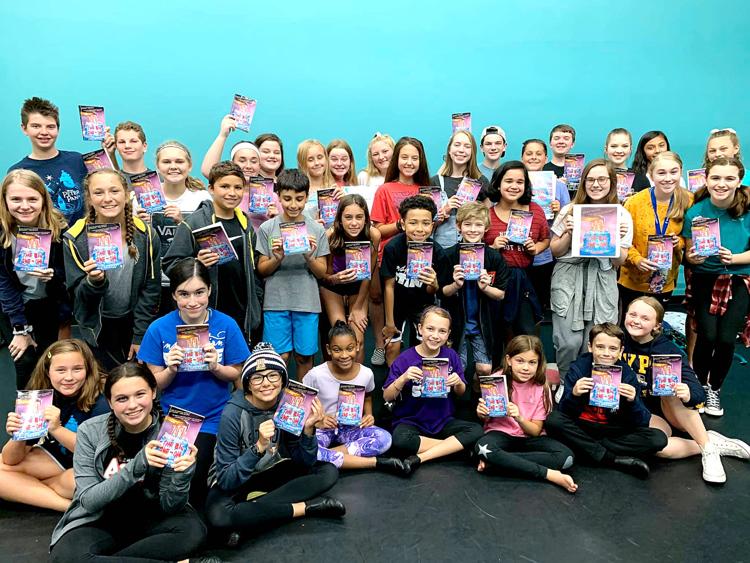 "This is an amazing opportunity for our production staff and cast — we get to breathe life into this fabulous children's book, from page to stage."
Reading Junior High eighth grader Campbell Baldon is one of the 40 casted actors, who range in ages from 8 years old to 17 years old. Blandon will appear in the show in the role of Dina.
"When I left the audition I was so excited about the show. I told my mom: 'I just want to be part of this production in any role because the show is going to be so fun,'" the 13-year-old Greatwood resident said. "When I found out I made the show and in the role of Dina I was so excited I cried."
Inspiration Stage is producing "The Big One-Oh! JR" in cooperation with and at the special invitation of iTheatrics and Music Theatre International (MTI). iTheatrics adapts main stage Broadway musicals so they can be performed by children in school and after-school settings.
These adaptations are created for a distinguished list of clients including MTI, one of the world's leading theatrical licensing agencies. Through the pilot process, Inspiration Stage's creation of this brand-new musical will eventually be available for all theaters to license in the future.
Inspiration Stage is also working closely with the NYC-based composers and creators of the show including: Tim McDonald, iTheatrics founder and librettist for the show; Dean Pitchford, the lyricist and writer of the source material book, The Big One-Oh!; and two-time Tony Award winner Doug Besterman, who provided orchestrations.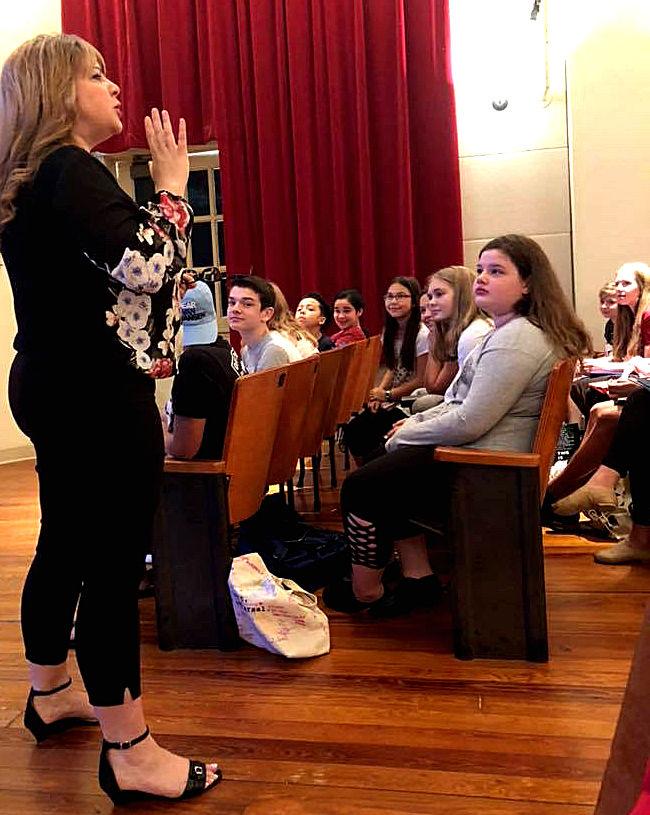 With four shows over the weekend of Sept. 6 - 8, The Big One-Oh! JR has a production team including music directors Benjamin Luss and Relana Gerami-Luss and stage manager Courtney Sackett.
The Saturday, Sept. 7 show will be viewed live by the authors, composers and creators of the show who are traveling in from New York City.
The audience will get to participate in a Q&A/Talkback session after the performance with Tim McDonald, Dean Pitchford and Steven Kennedy, iTheatrics' vice president of publishing and Broadway Junior's resident choreographer.
"This is a fantastic opportunity for not only our students participating in the pilot, but the general community, to learn about how the show was developed, straight from the New York professionals themselves," said Seymore-Sensat, adding that the same professionals who created this junior version of "The Big One-Oh!" are also working on a full version of the show that will debut off-Broadway in October.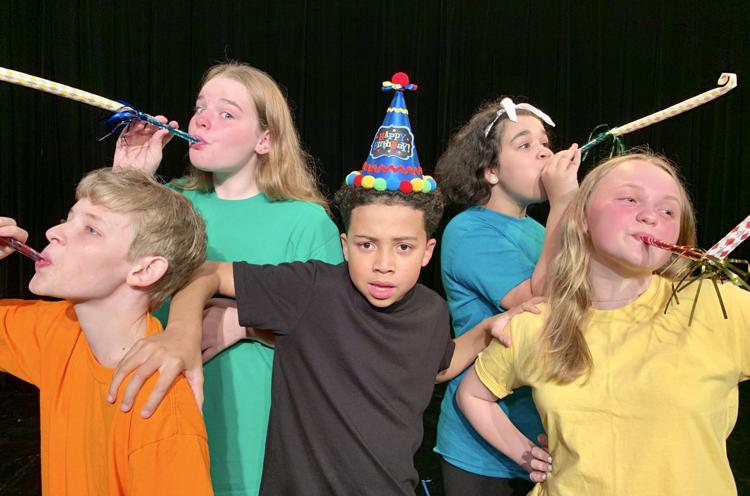 "It was a fun experience to create the entire show," said 11-year-old Jaxon Daniel, who is playing the lead character, Charley. "This brand new pilot production is an amazing opportunity for everyone."
Showtimes are: Sept. 6 at 7:30 p.m.; Sept. 7 at 3:30 p.m. and 7:30 p.m.; and Sept. 8 at 3:30 p.m.
For information and tickets, visit inspirationstage.com.