The Rosenberg Rotary Club will hold its fourth annual Chili Cook-Off and Fall Raffle on Thursday, Oct. 17.
This event is a fundraiser to support the club's Dictionary Project, in which the club distributes dictionaries to all of the third-graders in Lamar CISD, Needville ISD and Brazos ISD.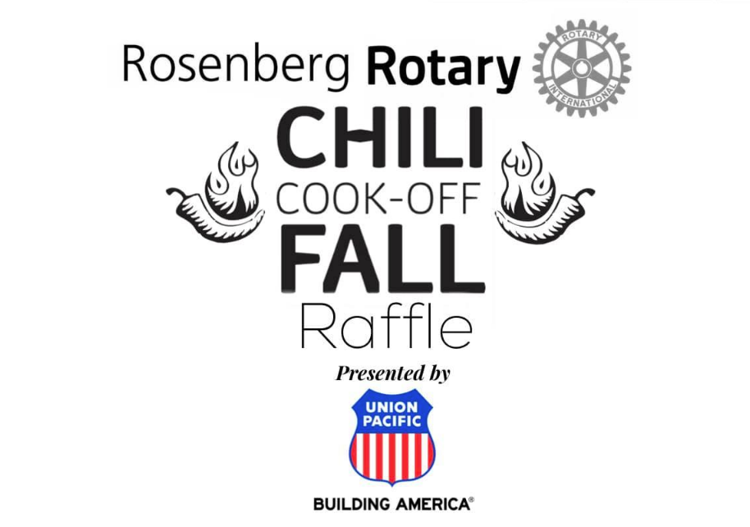 This is the Rosenberg Rotary's 15th Year with this project and they are expecting to distribute over 3,500 dictionaries this upcoming fall.
"We have done this project for 14 years and it benefits students at all the local schools," said Ginger Johnson, Dictionary Project chairperson.
"Many students keep and cherish their dictionaries all the way through elementary, middle, high school and even college."
Rotarians will be selling raffle tickets for $20 each with over 20 prizes up for grabs.
"This year we will have 13 top-of-the-line guns, including a Benelli Montefeltro, 20-gauge and Ruger AR-556,"said raffle cochair and Rotarian Brian Ellis. "We will have a variety of other prizes for everyone including lawn equipment, coolers, and trips."
The raffle ticket stub will give each participant access to the chili cook-off that will be held on Thursday evening from 6-8 p.m. at the Heritage Hall in Historic Downtown Rosenberg.
The drawing for the raffle will take place that evening at 7:30 p.m.
Participants will enjoy unlimited bowls of homemade chili from various cooking teams, businesses and individuals.
Due to space restrictions, competition is limited to the first 20 entrants.
Chili Cook-Off registration is open to local businesses, other Rotary Clubs, individuals, and cook teams.
Registration is $15 for the first entry per team and $5 for each additional entry up to three entries. Prizes will be awarded based off of people's choice and best overall chili.
For additional information on registering for the cook-off or to purchase raffle tickets please contact Rose Pickens at 713-261-0010. Sponsorship opportunities are available with various benefits.